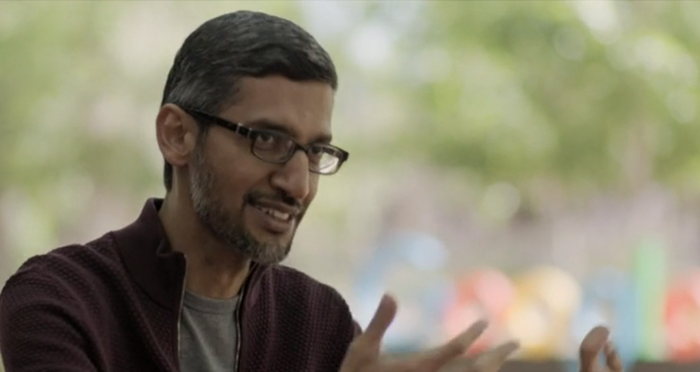 One fine day, maybe Sundar Pichai would have opened his smartphone and watched "Family Man." Well, it's all about a story of MAYBEs or PROBABLYs that may have hit his mind. And, the very first statement that might have hit his mind can be Sharib Hashmi's line Privacy is a myth, just like democracy. However, whatever statements Mr Pichai delivered cannot be denied at any cost, especially that too on internet freedom. If you think you live in the vicinity of ultra-conservatives and need a break, here's a blog from Exhibit. The Exhibit has showcased how privacy is shrinking through its previous blog on Flemish Scrollers. Let's know more about this news.
Why so much buzz?
Recently, Sundar Pichai gave an interview to BBC editor Amit Ranjan. He showed concerns about internet freedom and how some countries curbed these rights from their citizens, and hardly there is any roar from other liberal places. Mr Pichai has made points related to taxes, privacy, and data. He added that the restricted flow of information gets the grant and leverage from time to time. He somewhere pointed out China, where a communist regime doesn't allow Google products and services. Read the entire news here.
Is freedom of the internet really shrinking?
Many global institutions come out with indices to check the performance of any country on several indicators. However, there is no index or report that talks about internet freedom. A reputed agency named Reporters Without Borders comes out with the World Press Freedom Index. In addition to this, we have an Inclusive Internet Index, but that takes very different parameters or approaches regarding internet penetration worldwide, including affordability, availability, relevance, and readiness. The problem with these is that some highly respectable Asians believe that they are merely subjective computation of values from the prism of Western liberalists. 
Can there be any way to track internet freedom?
Well, don't tell any new institution to frame a new index that can keep an eye on curbing internet freedom. Then, what to do? Relax, there's one way out. If you are a coder or a data analyst, the Internet Inclusive Index can provide you with that escape route. How? Look at their framework? A little twist can let you assess internet freedom for sure. But you need to be a bit patient and read the entire report to understand the attributes and sub-indicators attached to these attributes, especially the availability one. Rest, R and Python will be your acumen to extrapolate your expectation. In addition, you can also scrounge Freedom House reports too. Let the world see what you can extract from the same report.
Conclusion
Privacy has become a part of the concern, and if a personality like Google CEO is rising, damn, you need to understand that someone is digging a grave to silence your internet space. Let the hope in you always light the fire to ensure you can use your mobile data easily.