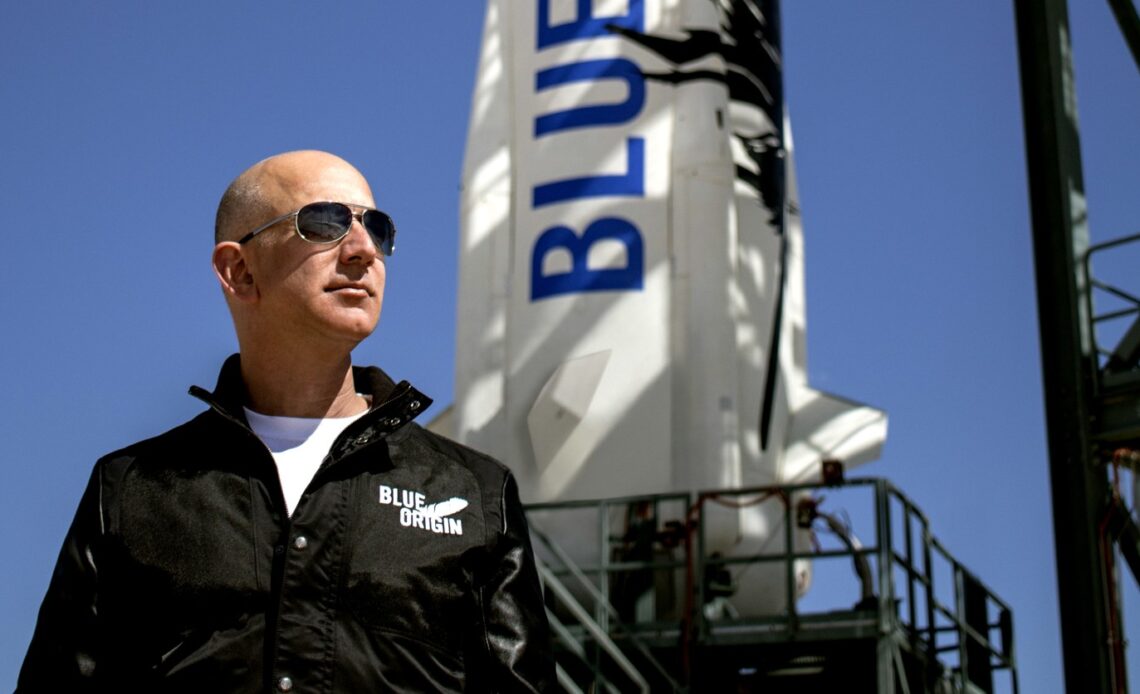 The richest man in the world, Jeff Bezos, will fly to space this morning (Tuesday) on his company's suborbital rocket. 
A week after fellow billionaire Richard Brandson flew to the edge of space, it's time for Bezos to make his attempt. Along with three other crew members, he will be taking a 10-minute flight onboard his Blue Origin New Shepard Rocket, developed by Bezos's private space company.
Jeff Bezos, who recently stepped down as Amazon's CEO, announced on Instagram that 'he can't wait for the excursion.'
If successful, the Amazon founder will make history for taking part in the first unpiloted suborbital flight with a civilian crew. But Bezos is not the only one who will be touching milestones on this trip. 
Wally Funk, an 82-year old aviation icon, is one of the Mercury 13 women who underwent training in the 1960s to demonstrate that women are fit under NASA standards. With this trip, she will become the oldest person to reach space. 
Another Dutch teenager, Oliver Daemen, will become the youngest astronaut to reach space. This 18-year-old physics student has taken the place of a $28 million auction winner who is now 'too busy to make the trip. Oliver grabbed the seat for the flight as his dad was one of the runners up in the auction. It is still unclear how much he has paid for the ticket. 
Oliver said, "I am super excited to go to space. I've been dreaming about this all my life and I will become the youngest astronaut ever. I am super excited to experience zero gravity. The flight to space will take only 10 minutes but these will be the most special 10 minutes of my life."
Bezos's brother Mark will also be travelling along with the crew. Talking about this in an Instagram post, Bezos wrote,
"Ever since I was five years old, I've dreamed of traveling to space. On July 20, I will take that journey with my brother. The greatest adventure, with my best friend."
The New Shepherd will lift off from Van Horn, a remote town in the western desert of Texas. The capsule will not enter into orbit around Earth but instead will reach the edge of space. It will travel at an altitude of around 65 miles, and the crew will get to spend a few minutes in the weightlessness of microgravity and witness the curvature of Earth. 
Other companies such as SpaceX and Virgin Galactic crew heavily trained test pilots to stand ready if things go sideways. But Blue Origin decided to throw Bezos and other paying customers into the mission since the capsule is fully autonomous and requires no inputs from humans during the mission.