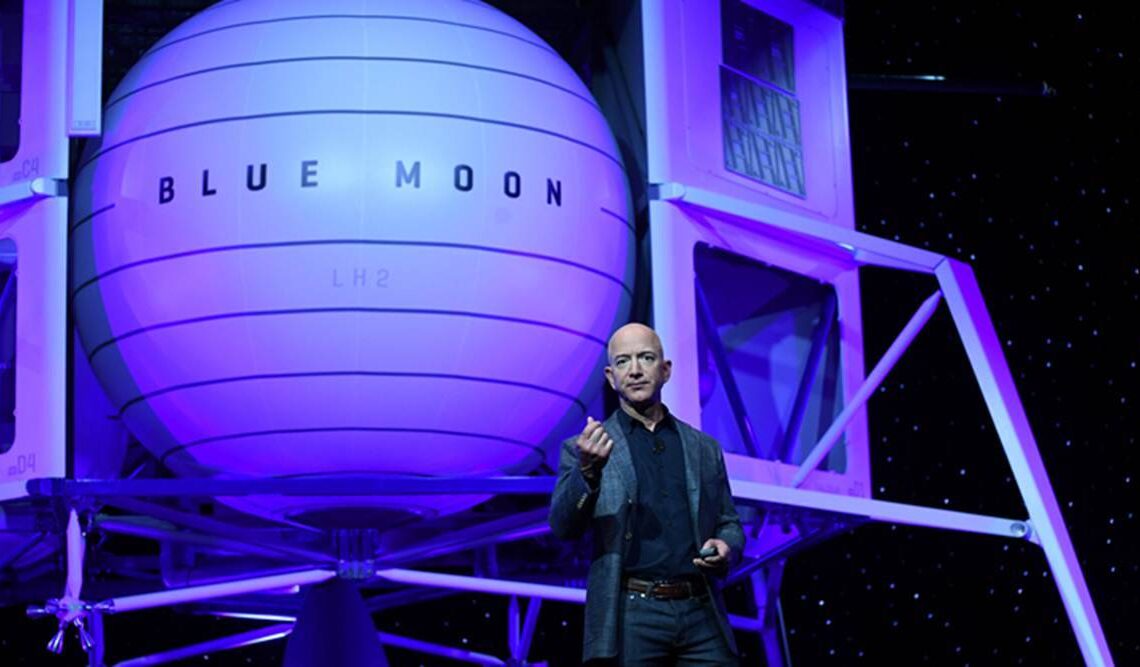 Fresh off his trip to space, Founder and Chairperson of Amazon, Jeff Bezos, offered NASA a discount of at least $2 Billion on Monday. The catch being, the space agency has to agree upon giving his company, Blue Origin, a lucrative human lunar landing system contract.
The contract, which aims to send astronauts to the moon, was offered to his rival Elon Musk's SpaceX earlier this year. Musk won the $2.9 billion bid to build a spacecraft to bring astronauts to the lunar surface as early as 2024.
Bezos, in his open letter to Bill Nelson, NASA Administrator, said that Blue Origin would waive payments in the government's current fiscal year and the next ones after that up to $2 billion. The company would accept a firm, fixed-priced contract and cover any system development cost overruns.
"Without competition, NASA's short-term and long-term lunar ambitions will be delayed, will ultimately cost more, and won't serve the national interest."
Bezos added,
"We are convinced that, to America's future in space, NASA must now quickly and assuredly return to the moon. All NASA needs to do is take advantage of this offer."
The plea comes a week before the watchdog Government Accountability Office rules a formal protest of NASA's award to SpaceX that Blue Origin filed earlier this year. Lori Garver, a former Deputy Administrator at NASA, said that the amendment might not be as simple as it sounds.
Lori said that Bezos' offer is something NASA shouldn't brush aside, but it might not work out the same way Blue Origin wants it to.
"I see this as a positive sign overall but it should not impact the current awards or strategy," he said.
Garver thinks it is unlikely that the 'new offer' would change NASA's mind about the current award. She believes tweaking NASA's decision to award SpaceX could spawn new legal problems for the agency.
"NASA just couldn't take offers because funding is offered. There's absolutely nothing to stop Blue from moving forward with their own money to get in a better position to win something in the next round," Garver adds.
Jeff Bezos and fellow Billionaire Richard Branson are the only two significant players in the space tourism market. Branson's Virgin Galactic, which completed a crewed flight, has historically sold seats between $200,000. And $250,000 per ticket.
Bezos' offer comes six days after he completed a trip to the edge of the space along with other crewmates. The company is bidding big to become the key player in the space tourism market.