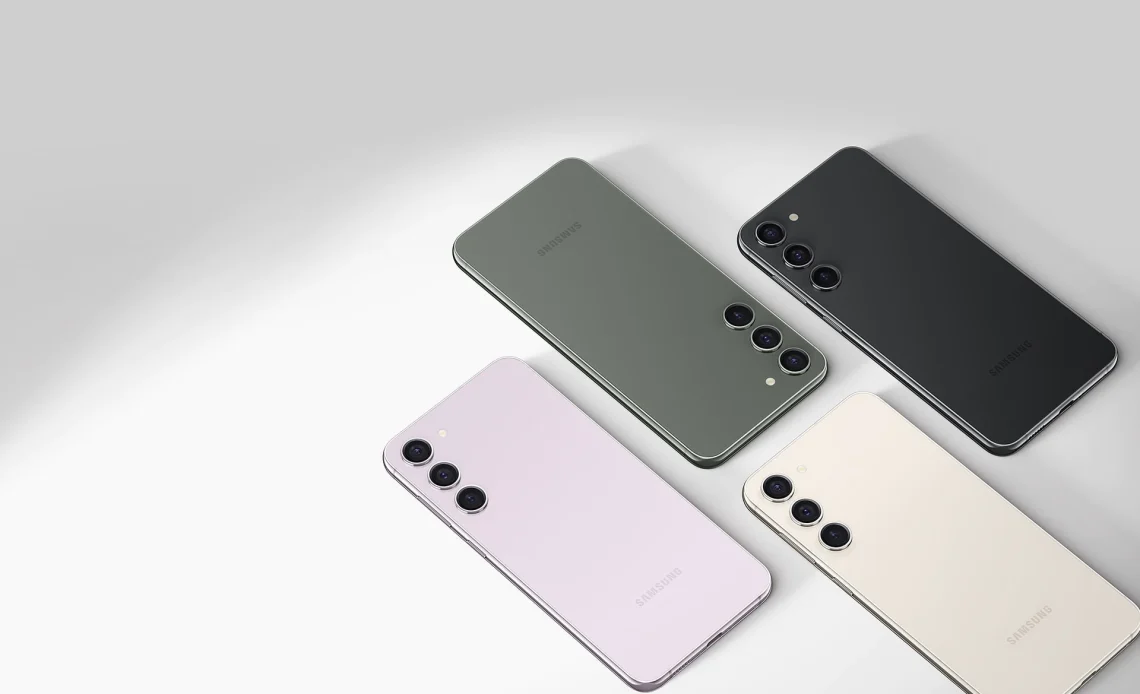 Samsung's Galaxy S series is the top-tier smartphone offering competing with the best smartphone market leaders. Each year, this series has refined its offerings, and this time, it's the S23 series matching the year of launch numerics. Launch impressions aside, I have been using the Galaxy S23 twins, the S23 and S23+, as my daily drivers for over a month and here are my impressions on living with Samsung's flagship series. 
Premium and sturdy design
This year, Samsung bought the Galaxy S23 Ultra design for the rest of its siblings. It's a neat design to begin with and a welcome change from the camera island on other phones. The most significant difference between the Galaxy S23 and S23+ is their size and battery life. Everything else remains the same. The S23 has taken a few drops with ease in my usage, and the new Gorilla Glass Victus 2 protection is absolutely on point. Polished metal edges are great for holding the phone and inspire confidence, albeit being a literal fingerprint magnet. Overall build has shown little to no signs of heavy use throughout rigorous testing on flights, destinations and work runs. 
When it comes to phones, size matters!
A smartphone is something we carry as our tech pokemon. For large-screen lovers, gaming, multimedia and insane battery life make sense on the Galaxy S23+, and many mistakenly believe it to be the Galaxy S23 Ultra thanks to the sheer size. The Galaxy S23, on the other hand, is a moderately sized 6.1-inch phone, and both these phones have slim symmetrical bezels making the design neat from front to back. I preferred the S23 as my primary and the S23+ as my secondary (mostly gaming/multimedia) smartphone, and the experience was nothing but the peak of current-era smartphone performance. With an improved 3900mAh battery on the S23, the battery life coupled with powerful yet efficient hardware is significantly better than the S22.
Display prowess
Samsung is one of the pioneers of display technology. Both these phones get super bright and dim without any noticeable shift in colour saturation, balance or contrast. Under direct sunlight, the Galaxy S23 series shines with maximum brightness and viewing in any condition was never a problem. In fact, these displays could be categorised as top-tier in their price range. HDR content, high-resolution videos, adaptive S-AMOLED goodness and crisp touch response make these displays a charm to use daily. Both these phones get 120Hz adaptive refresh rate displays with peak brightness similar to the Galaxy S23 Ultra at 1750nits!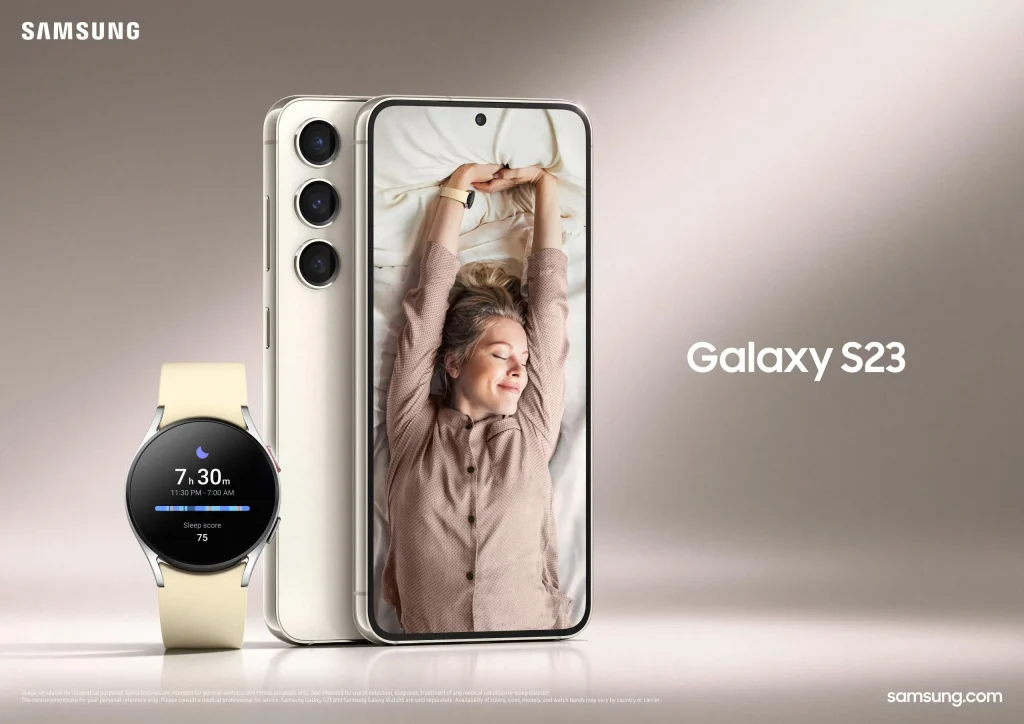 Performance – Finally, they cured the Achilles' heel!
Samsung Galaxy S series always had an Achilles heel, the processor. This was addressed in last year's S22 series, but gen 2 is usually always better than gen 1. The made-for-galaxy Snapdragon 8 Gen 2 is a game-changer for the Samsung S23 series. Most flagship processors tend to heat, throttle and consume more battery, but the tables have turned this year. The custom-made (read overclocked) Snapdragon 8 Gen 2 finally brings a beautiful balance of performance and efficiency. Couple that with LPDDR5 RAM, UFS 3.1 / 4.0 blazing fast memories, and the seamless wireless connectivity of WiFi 6E and BT 5.3 standards; these newer Samsung Galaxy S23 series offer nonstop performance with loudspeakers and impressive displays. Haptic feedback, call quality and mic quality are better than most iPhones and professional mics. Samsung has done wonders with the mic on the S23 series. Add water and dust protection with durable materials and wireless charging with reverse wireless charging capabilities, and the S23 series simply works in every situation. 
Vibrant memories 
The 50MP OIS primary sensor works wonders in day and night conditions. The 12MP ultra-wide and 10MP 3X telephoto also manage decent colour accuracy similar to the primary sensor. The selfie camera is an autofocus 12MP wide angle, and all the sensors are capable of shooting at 4K, while the main sensor can do 8K 30FPS! The Galaxy S23 series has serious improvements in the end results despite almost equivalent hardware as last year, thanks to the improved SoC. 8K and 4K videos maintain frames throughout with no time limits. Memories are captured on point with great details and Samsung level saturation, pleasing most eyes. The camera performance is so good you could keep your mirrorless camera at home for your next travel. 
One UI, many updates 
Out of the box, the Galaxy S23 and S23+ run Android 13 based on One UI. There is some bloatware, but the memory management is excellent. Apps run flawlessly in the background, and I was surprised when I paused a game in the evening a day before, used the phone for an entire work day and went back to the game, only to find it paused and managed brilliantly by the S23+. The software is dense and filled with customisations, from colour palettes to unique edge panels that house split-screen apps in an instance, always-on display, and many more. Samsung also includes Galaxy stores for adding more customisations and themes and allows you to change fonts; personalisation is available in plenty. Over just a couple of weeks, my review units got four security and software updates. 
Flagship justice 
Samsung has improved the Galaxy S23 series to become a mature flagship performer, unlike the S series of the past. Over a month of use, the updates have only improved my experience with these flagship siblings. The improved battery life on the newer series with improved hardware has polished the Samsung Galaxy S23 and S23+ experience. Samsung promises four major android updates and five years of security updates. This market has stiff competition, but there is barely a no-compromise smartphone. These are undoubtedly the ones.