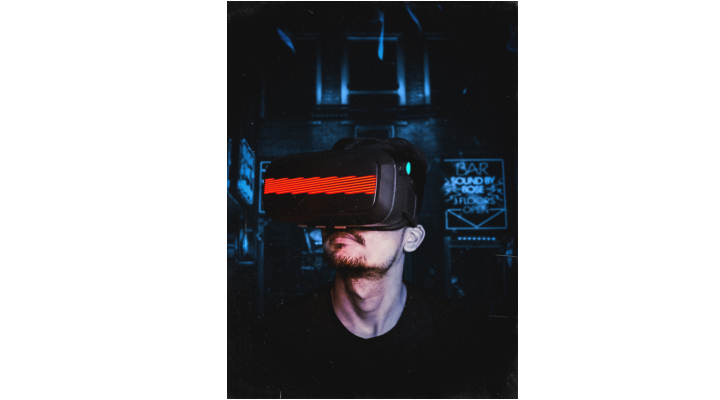 Om Shanti Om may not be one of the most liked movies by Indians, but some of its dialogues touched hearts, especially those that can motivate people like you. One of them talked about the intent to achieve goals. Intent to move further has helped the world to see new technologies making space in society. Virtual Reality and Augmented Reality are running at a faster pace at this moment. One of its promoters is Facebook. Facebook is working on the concept of 'Metaverse'. Let's know more about this development through this Exhibit blog on Virtual Reality tool 'Metaverse'. 
Buzz Around Virtual Reality Tool – Metaverse
Facebook's CEO, Mark Zuckerberg, has announced that they have set up a different team that will work on Metaverse. Metaverse is the name of the digital space that helps people like you to interact with different gadgets. Hence, you can say that Metaverse is like a virtual environment. Zuckerberg clarified this concept as to where you will feel like you are yourself accessing the internet instead of letting the browser do your work. For Facebook, both VR and AR has been their form of Belt and Road Initiative, in which they are investing heavily for the past few years. Facebook also helped to develop the hardware for Oculus VR headsets and is currently building AR glasses.
More on Virtual Reality tool Metaverse
According to Wikipedia, Metaverse is a virtual space that gets created by converging and bringing virtually enhanced physical reality together. It seems like a user has been immersed in an environment that gets developed by some hardware and software applications. The main idea is that users directly interact with the virtual environment by not feeling that they will approach a software platform. Through this platform, they can directly talk or communicate. It's as if Dr Brown tried to study the mind of Marty in the movie Back to the Future. 
A Basic Example
Let me assume that you are reading this article on your smartphone or tablet. Now, think that some force has taken you inside your gadget. You can see millions of transistors are attached to each one of them through a chip. Now, every time you have to scroll your screen to go down and read this article further. So, you can feel how your electronic gadget is moving the screen down. You will see how some circuits give the view that the screen is moving down to let you read more content. 
Final Word
Metaverse has the potential to help the world in many ways. It can surely change the mode of entertainment if it gets integrated with OTT platforms for sure. But, one has to check the timeline it takes or the voyage it makes to come to the surface.