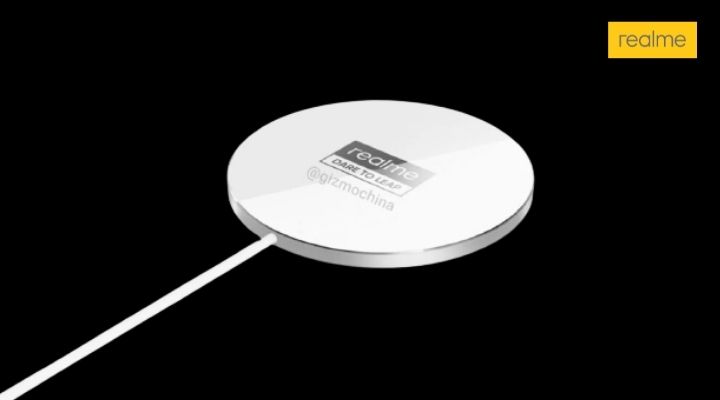 Wireless chargers are the future, and every other company is trying their best to come up with one. The word wireless charger sounds cool, but it is slower than wired charging and puts an enormous strain on the battery. Whatever it is, no one really cares about its slow charging because the millennials prefer cool-tech over anything. Recently, Apple rolled out iOS 14.7 with the MagSafe Battery Pack support for iPhone 12 lineup, and now, Realme teases the world with MagDart Magnetic Wireless Charger.
The next-generation wireless charger system from the house of Realme, dubbed MagDart, is slated to release on 3rd August, and it looks much similar to Apple's 15W MagSafe. The Chinese smartphone maker will also be launching a Realme Flash smartphone with magnetic charging support simultaneously, making them the first brand to bring magnetic charging technology to Android smartphones.
Over the past few days, MagDart-powered wireless chargers have appeared in several leaks, and recently, Realme CEO Madhav Seth revealed the MagDart technology would be 440% faster and thinner, taking an indirect dig at its only alternative, MagSafe. Apart from Realme, there aren't any companies that offer such speeds globally besides Xiaomi, which offers 80W fast charging.
Realme MagDart will have at least two variants, one with a cuboidal structure for faster battery-charging speeds and the other one being a ring-like structure which was showcased on a teaser poster, similar to Apple MagSafe's disc-like charger. 
The render images suggest that the cuboidal one will be thicker than a MagSafe charger and have fans to maintain temperature. It would be powered by a Type C cable and deliver charging speeds of over 15W.
The new wireless technology is expected to come with magnetic snap-on capabilities, similar to Apple's MagSafe system. Also, the wireless charger is tipped to be the fastest wireless charger in the world. 
As for the Realme Flash smartphone, the company hasn't mentioned anything besides its name, but it is expected to be powered by a Snapdragon 888 SoC and Android 11. Also, the upcoming smartphone is tipped to feature a hole-punch display, a triple rear camera setup, and 12GB RAM with up to 256 GB storage.