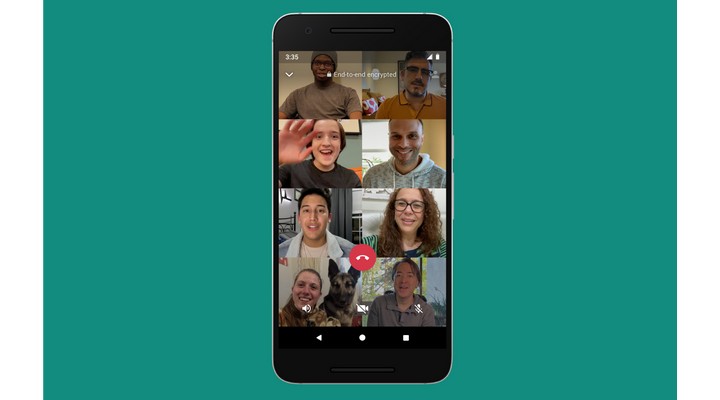 Life in the time of lockdown has been depressing, especially for those who step out, go to work or even enjoy the air daily. Most people stuck/working from home are relying on a multiple number of applications to feed their necessity of chatting/calling and video conferencing.
Among all the apps that are making the roar, Zoom and Houseparty are the ones which gained quick popularity and racked up a significant number of users. But as it would be, several flaws, security loopholes and privacy issues raised alarming concerns and people soon started to look for alternatives.
Until now, WhatsApp was lagging in the game. WhatsApp only allows four persons for video calls and is a major bummer for the social bees who have a flamboyant group of friends. But worry no more, WhatsApp is adding the ability to add up to eight persons on a single video call. While this might seem less when it comes to a big group of friends, but for some of us, this just might be right enough.
What would please the people is the sheer popularity of WhatsApp and the level of security of personal data that WhatApp promises to secure. WhatsApp has been assuring security and end to end encryption for its chat and video calling services.
Google has made significant improvements to Google Meet and Google Duo which include a new layout, feature and an increased limit on group calls. This might seem less but it is enough to gain traction at a time when web traffic all around the world is just phenomenally high.
The new WhatsApp feature is expected to roll out soon, as soon as the end of April is what the info from the tweet WhatsApp head Will Cathcart put forward. This update will be available for both Android and iPhone users. Not only this, but Facebook co-founder Mark Zuckerburg also announced the soon to launch 'Messenger Rooms' which will allow 50 people to join together for a video call. As in the time of COVID-19 people have moved to WhatsApp and Messenger for call and video chat.