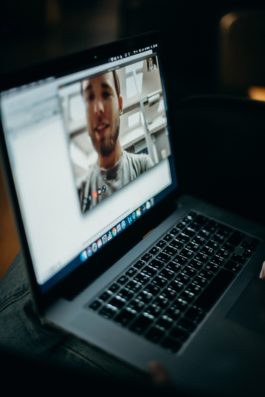 Have you ever used Ed-tech apps like Unacademy or BYJU's? Don't worry as I am not telling you to buy their subscription. You can check out the free lectures. In those free lectures, you will see a faculty teaching as well as using some sort of pointers to deliver the concept in a better way. What does it show? There is a video as well as a writing session integrated into one application. How does it happen? It's the world of Open API. And, Zoom has accepted it. As per the recent update, Zoom has decided to add third-party apps in the Zoom application that you can use. Keep more patience to exhaust your eyes as the Exhibit is there to give you deep insight into this recent update.
Zooming Apps & Events for Third-Party Apps Integration
The Zoom team has announced that they will be launching an advanced line for Zoom Apps and Zoom Events. Through Zoom, once you download the latest update and download it, there will be an Apps tab present in the application through which you will be able to see almost 50 apps that you can add and use during the video sessions. In addition to this, Zoom will have a new version named Zoom Events. Through this, you can create new events for which you can create tickets. Now, if you think that you tag the price related to tickets, Zoom will deduct some amount from it, don't worry. What? Is the Zoom team crazy? Well, that's the fact every ticket that you sell for your event, the amount will completely go to you, and nothing will be there in the pipeline for Zoom.
What does third-party apps integration mean?
Why extract its meaning when Zoom wants to widen its horizon? This update has for sure enhanced the entire functionality of this app and the people as well. Think about those who want to teach others during their free time. All they need to do is download this app with its latest version. The integration of third-party apps will give challenges to other video session applications like Skype and Microsoft. Even the corporate meetings have got an effective alternative. And, what if you are a music lover and unable to attend concerts due to one single micro-sized virus. Well, it's an opportunity for the Sunburn festival that you have missed for a long time. That time is close when these events will be organized virtually. 
Conclusion
As if the Zoom team one day listened to the Backstreet Boys' "I want it that way" and thought about what people want from them. It is no less than a piece of phenomenal news. Let's wait for the opportune moment when you know about everything once the update arrives.