The way humans interact with technology is ever-changing. With the inception of VR and AR tech, humanity received a chance to experience the digital world immensely close. While many industry giants claim that the metaverse is the next big leap in technology, the way humans interact with the metaverse is still limited to clunky VR and AR hardware. However, it looks like it is all about to change with a tiny lens enabling tech enthusiasts and the general public to access AR graphics right before their eyes. Read below to know more about the lenses which, in concept are as remarkable as science fiction:
The Mojo Lens
In July, the CEO of Mojo Vision, Drew Perkins, shared his experience of the first "on-eye demonstration" of the Mojo lens. In its initial stage, Drew wore the contact lens in only one eye for an hour; however, Mojo Vision aims for the users to wear two lenses simultaneously for longer durations to experience 3D visual overlays. The lenses developed by Mojo Vision are undoubtedly a technological marvel, something only expected from sci-fi characters like Tony Stark and Bruce Banner. To achieve the feat of developing 'smart lenses', the company had to develop its own plastic and chemical components in order to allow an eyeball to be breathable through an electronic lens.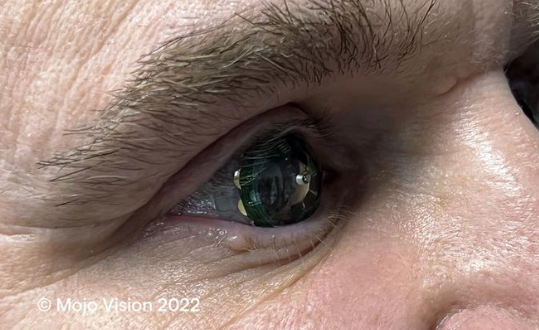 The designed lenses are thick enough to cover up the human eyes' outer whites partially but are not uncomfortable, as claimed by the project's senior director of product management David Hobbs. The lens also houses a flexible circuit no wider than the human hair couples with nine pacemaker-style titanium batteries to supply power and data. The pixels of the lens have been squeezed into a space of only 2 microns.
The AR hype
It would be an understatement to call the Mojo lenses an ambitious project. Many companies before Mojo Vision have attempted to bring AR to the mainstream but have failed to do so. A few projects in the pipeline surrounding wearable AR tech have either been delayed indefinitely or failed to live up to the hype like the Google Glass. The complexities of AR technology root in the melding of digital elements and constantly moving physical objects. Whether AR bridges the gap between the digital world and the physical world is yet to be seen.