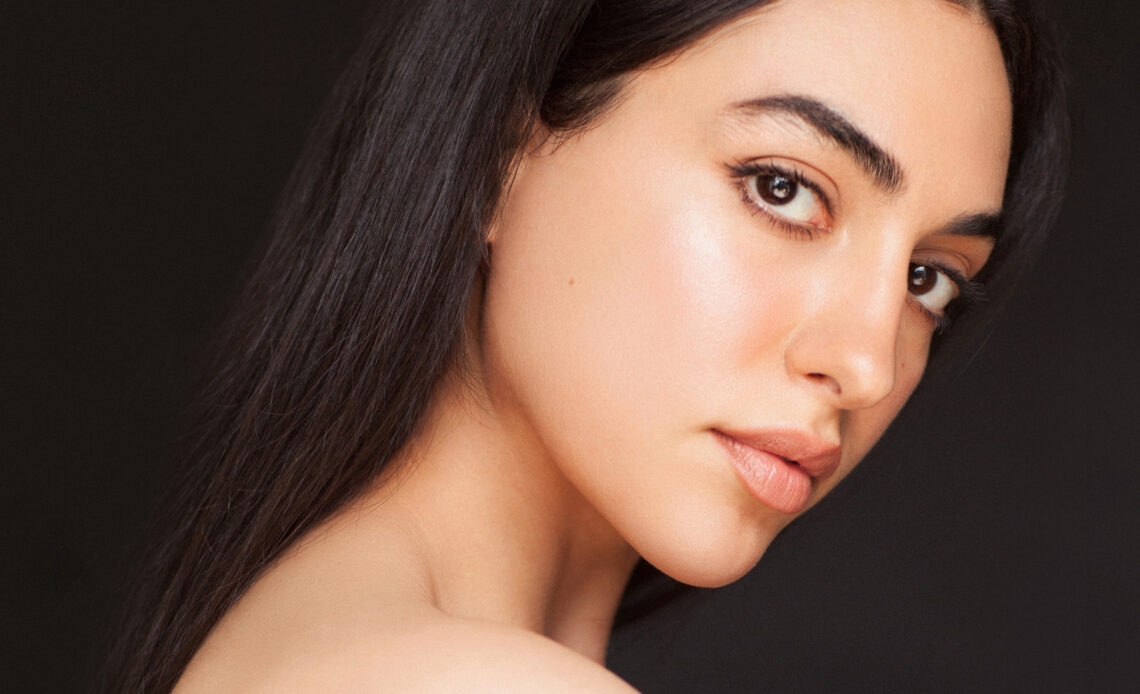 From photographing some prominent celebrities such as Alia Bhatt, Tapsee Pannu, Jacqueline Fernandes, Saif Ali Khan, and many more to playing a small yet central role in Kesari, Toranj Kayvon is as much of a genius in front of the lens as she is behind it. 
In a conversation with Exhibit Magazine, Toranj gave us a few insights into her professional and her personal life. Here is the whole interview:
Toranj, you have Persian-Canadian roots, and you have spent most of your life in Canada. What made you come to India?
I was born in Iran and shifted to Canada when I was six years old. At age 21, I met another Canadian photographer who was shooting in Mumbai, and he told me about the industry there — I was instantly intrigued. I planned a trip to come and meet various clients, magazines, and advertising agencies. On day 2 or 3 of that trip, I knew Mumbai was where I needed to be. It was just an instinct, and when people ask me why I always say 'it was my kismat' because more than any reason, it was an inner knowing that India was where I needed to be. It was not an easy decision because I had to leave my boyfriend at the time, my family, and all familiarity to pursue that inner calling. 
You started as a celebrity photographer before venturing into films. When did you decide you have an eye for photography? 
I grew up being very interested in the fashion world and sketched my fashion designs since I exposed myself to a lot of fashion TV, and that's where I became familiar with runways and fashion shoots — Watching photographers shoot fashion inspired me a lot, so when I entered high school I took the photography program there which ultimately changed my life. When I left high school, I was going to university to become a lawyer, but I worked as a photographer while I studied — both as a freelancer and with a studio. I kept going to school until I was finally able, to be honest with myself and my family, and let them know that law was not the path I wanted to take, but rather that I wanted to become a full-time photographer. I have been shooting behind the camera since I was 14 years old. 
You had mentioned before that your parents weren't encouraging about your passion for photography. What were some of the hurdles that you had to face along the way? Do they feel happy about your decision now?
I think the biggest hurdle when you want to pursue the thing that your heart tells you to go after is that if the people closest to you do not believe that you should not be doing that, there is a part of you that believes it. As a result, you can become very unclear about what is authentic to you because you become unclear about what path feels good. I think we have a deep need to be supported by our families so when they do not help us in a particular pursuit, it is natural for us to somehow, at some point, believe that our desire may be silly– even though another part of you is yearning for that path. For a long time, I thought that my desire to be a photographer was silly, and I laughed when my friends would ask me if I was going to pursue photography as a career. I think many people feel silly about following their dreams because so many of us have been trained not to listen to our authenticity but rather to our social or family culture. Today my parents do not interfere with any of my decisions or desires. I think when you become very clear about who you are, and it becomes easy to stand in your authenticity, somehow interference from the outside seems to disappear. 
You have captured names like Shahrukh Khan, Alia Bhatt, Saif Ali Khan, Jacqueline Fernandes through your photography. Who among the big stars has been your favourite to collaborate with so far?
Every artist I have collaborated with goes into the shoot with me with trust, and I believe that is why I have had the best experiences shooting with the faces of Indian Cinema. I do not have a favourite because each collaboration has been about teamwork between myself, the actor, and the rest of the team, and because of the trust between us, we have gotten to create something we all love. 
How did working alongside Akshay Kumar in Kesari change your life?
Professionally, it gave me the big film set experience, which greatly influenced my knowledge and confidence as an actor. Another aspect that greatly influenced my work confidence was working with a star as profound as Mr. Akshay Kumar on the same side of the lens because up until that point, I had always worked with stars on opposite sides of the camera. 
Your latest show is The Empire, which was streamed on Disney Hotstar. Both of your big ventures have historical drama. Do you now look to shift from that genre? 
Answer: I love historical dramas, and a lot of what I watch is that genre. I believe we attract what vibes with us, and I have the historical drama vibe! Of course, I enjoy other genres of film, and I will look forward to working on those projects, but I am always open to historical drama! 
As a photographer, can you please tell our readers your favourite camera and lens?
Answer: I have been shooting with Canon since I started photography when I was 14, so they are always my go-to cameras unless a client specifies otherwise. My favourite lens is the 85mm F1.2
When you go out to shoot, do you take any essential items other than your camera and lenses?
I always shoot tethered, so I always take my laptop with me to see my images as I shoot. It just really helps to be able to see what's being captured clearly, so that you can make any adjustments right there and then, rather than going through your images later and regretting something. 
What tools do you use for post-processing?
Lightroom and Photoshop!
As a photographer and actor, respectively, whose work inspires you the most?
As a photographer, Annie Leibovitz, and as an actor Meryl Streep, their work truly speaks to my heart. 
What makes a good picture stand out from the average?
Presence. When I see a portrait that stands out for me, it's because I can feel the presence of the person being captured in it. I think presence is ultimately authenticity. If an image captures a bit of someone's soul… that's when you want to take a double look…or perhaps let your eyes linger. 
Every photographer has a different style. How do you direct your clients in front of the camera?
I really love eyes because everything can be expressed through them and because they are so revealing. When I'm photographing someone, I really love to capture them close up. I often speak to them or ask them to bring up certain scenarios from their memories or imagination to capture a particular emotion in their face and eyes. This is the part of my work that merges acting and photography. 
Photography or acting. If you had to choose one over the other, what would it be and why?
Acting because it cultivates awareness, compassion, and understanding within me. Acting for me is about understanding that we have everything inside of us; we can be heroes or villains. 
Here are a few of the works of Toranj: