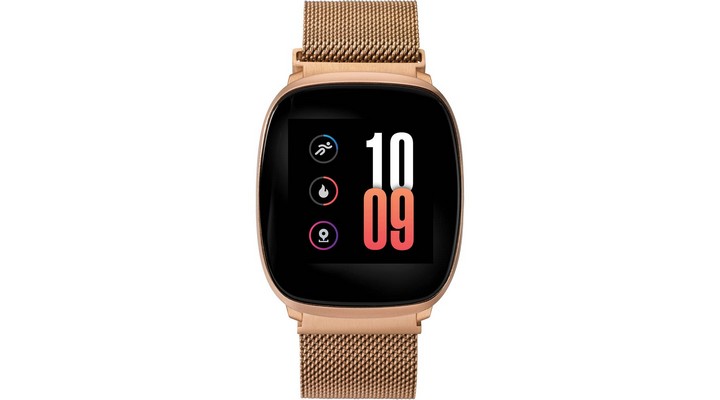 American watchmaker Timex has established itself as a premium yet affordable brand with a plethora of watches to choose from. Recently it entered the smartwatch segment with iConnect Premium Active, whose Rose Gold coloured, metal-strapped version we got a chance to review. So, is it budget luxury or expensive mediocrity? Read on.
First impressions:
Right off the bat, the watch bears a strong resemblance to Apple iWatch. Intentional? Probably. Intimidating? Not quite. The watch does feel like a bit of a rip-off, but it has a premium appeal nonetheless. It offers all the basic features present in a smartwatch but fails to stand out among the competition. It is also available with a soft silicone strap, though the flexible stainless steel mesh band looks professional and suave as compared to the alternative. The soft silicone option is available in black as well as pink colour while the stainless steel mesh band is offered in silver or gold finishes. It is claimed to be IP68 water-resistant and displays its data on a 36mm rectangular dial. It has rounded corners for a softer finish and also is complete touchscreen. 
Features and usage:
Users can connect the smartwatch to their smartphone via the iConnect by Timex 2 app. The app displays all the data that is collected by the smartwatch. Timex has programmed the iConnect Premium Active Smartwatch with a heart rate sensor, sedentary reminders, activity tracking, sleep tracking, and music playback controls as well. The smartwatch also gives direct notifications for calls, texts, and calendar events. It is charged magnetically via a pair of pogo pins that are placed just beside the heart rate sensor.
While using the smartwatch is not an extraordinary experience, it does its job well, with no complaints there. However, it loses its ground due to the fact that the entire navigation system on the watch is controlled by one button, as opposed to the swipe-based touch function available on other smartwatches. The giveaway is thick bezels and a touch button, sans which it could have looked sleeker. Its measurements aren't accurate either and tend to miscount the steps and the watch also has a slight lag when measuring the heart rate, though I give it the benefit of doubt there. The sleep tracker, too, feels out of place and a rather forced addition than a genuine accessory. The battery life, however, sticks to its promise of lasting for almost five days, albeit with normal to minimum usage. Then again, what are the chances that you will spend the entire day just operating the smartwatch?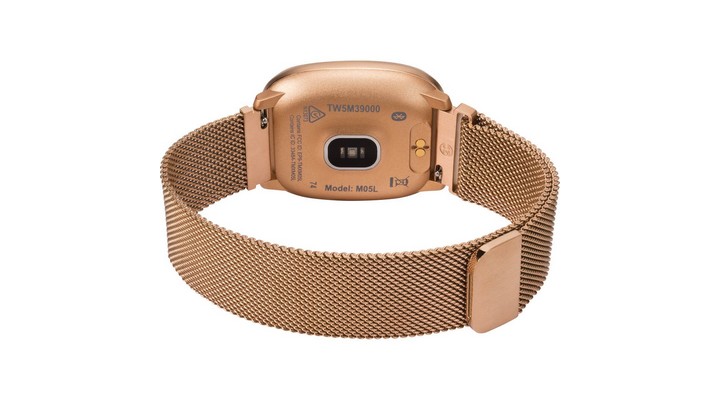 Verdict:
Despite the lag and error in calculation, Timex iConnect Active Premium does its job well, although it will be difficult to justify the price tag of Rs 7295, especially when compared to the much cheaper, yet equally feature-packed alternatives. However, if you are a Timex loyalist or just like to splurge and look fancy, this one is for you!