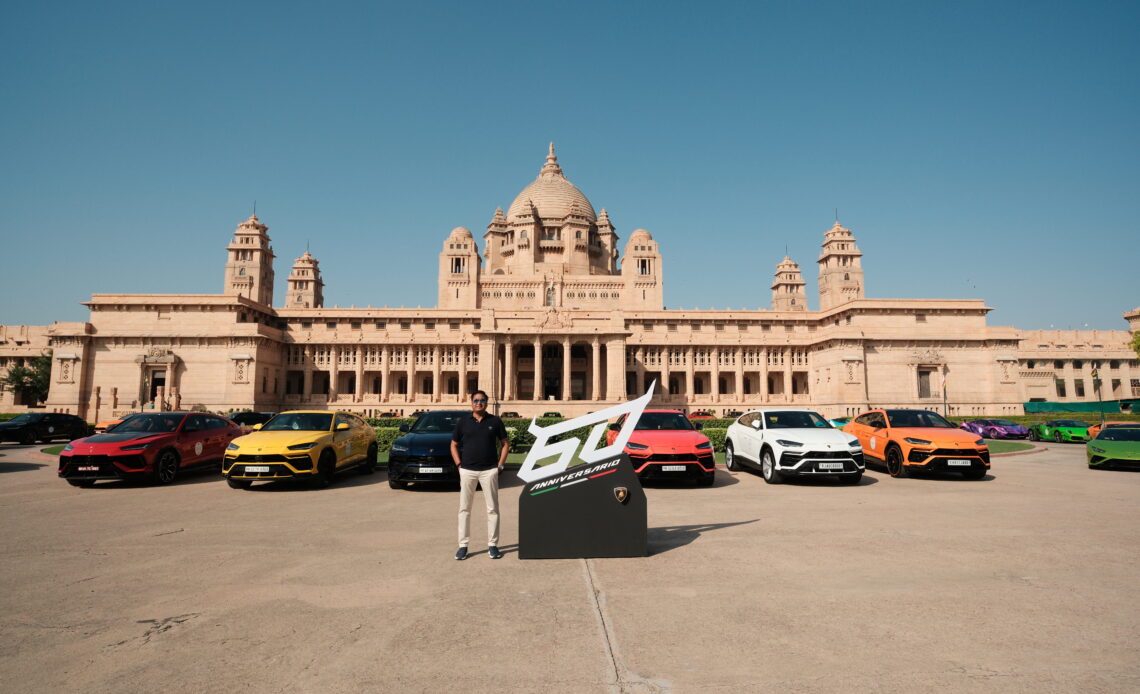 The Lamborghini Esperienza Giro India, a pinnacle of opulence and lifestyle experiential driving, has successfully concluded in the grandeur of Rajasthan. Marking the brand's 60th anniversary, this year's theme immersed Lamborghini owners in the regal splendor of Rajasthan, enabling them to explore India's royal heritage in their beloved Lamborghinis. Exclusively tailored for Lamborghini owners, Esperienza Giro India 2023 unfolded as an exceptional adventure, guiding participants through the resplendent royal palaces, awe-inspiring sand dunes, and the most breathtaking locations and roads in the mesmerizing Golden City of Rajasthan.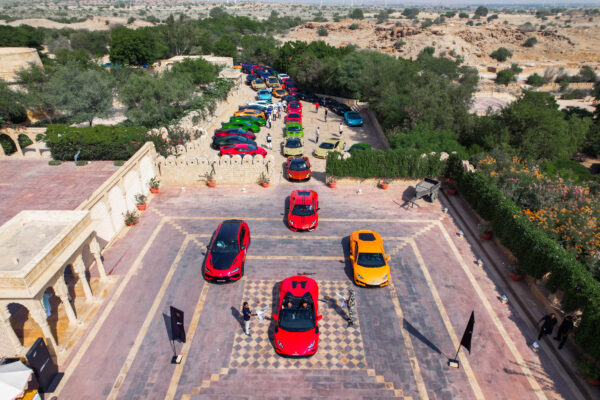 The convoy, consisting of over 60 Lamborghini cars, awakened participants' senses with meticulously curated routes that traversed the heart of India's royal heritage, offering a picturesque view of the Thar Desert. The journey commenced at the magnificent Jodhpur and concluded at the enchanting Palace in Jaisalmer. Throughout this expedition, participants relished the thrill of driving, savouring the authentic Lamborghini driving experience.
This year, Esperienza Giro India embodied the essence of Lamborghini, granting customers an unparalleled opportunity to immerse themselves in Rajasthan's rich cultural heritage while reveling in the unmatched performance and luxury of their Lamborghinis. The event underscored Lamborghini's commitment to delivering exceptional experiences that transcend mere driving, fostering enduring connections between the brand, its owners, and the enchanting world they explore together.
"Esperienza Giro India 2023 was a celebration of Lamborghini's 60 years of excellence, a journey that allowed our cherished customers to experience the opulence and majesty of Rajasthan, which resonates with Lamborghini's own heritage of luxury and performance. We are delighted to have created memories that will last a lifetime and strengthen the bond between Lamborghini and its loyal enthusiasts," remarked Sharad Agarwal, Head of Lamborghini India.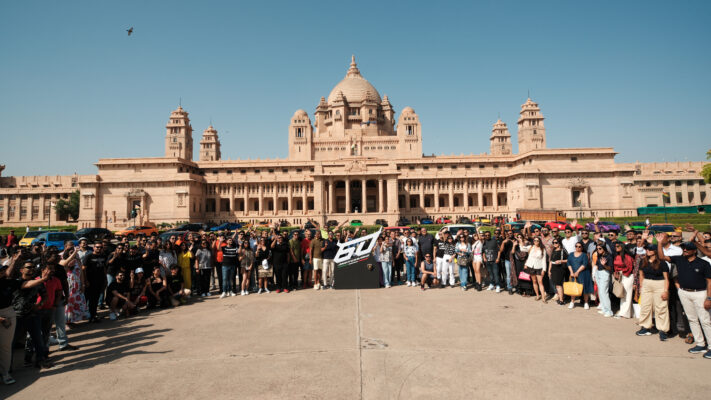 Lamborghini Esperienza Giro India made its debut in 2019, with its inaugural edition featuring a convoy of over 30 cars journeying from Bengaluru to Coimbatore and onwards to Ooty. In its second edition, organized in 2021, the brand witnessed increased participation, with over 50 Lamborghini owners travelling from Delhi to NH48, passing through the picturesque city of Chandigarh en route to Shimla. At this year's Esperienza Giro, while celebrating 60 years of excellence, the brand continued to lead in innovation and passion, inspiring fans and dreamers across the country with its extraordinary cars and offering unique experiences that only Lamborghini can guarantee.