Ducati is a brand decade in the making. Their name is synonymous with speed, design and performance. Today, the Italian bike maker dominates globally with its vast array of motorcycles ranging from adventure tourers to sports bikes. So far in India, Ducati has dominated the premium segment with a series of successful product launches. How do they do it, and what it takes to run a successful brand? We discuss all of this with our special guest, Bipul Chandra, MD Ducati India.
Q – Ducati has been on a roll this year; you guys are putting out one great product after another. To what would you attribute this change in strategy?
Ans: 2020 was, as you know, quite a challenge. Many of our bikes, which we wanted to introduce in India following BS6 norms, were delayed. This in part and our growing BS6 portfolio, combined, resulted in our aggressive plans for 2021. As an industry, we had grown and were better prepared to deal with COVID related restrictions. We were confident we would deliver on our plans and introduce our long-awaited bikes in the Indian market in 2021. So far, we are right on the mark as the first four months of the year were positive. We are eagerly looking forward to more launches and infusing the market with our entire line-up of BS6 bikes. 
Q – Ducati recently launched the brand-new Streetfighter V4, and it features some significant improvements since last time. How well do you think it'd be competing for this time around?
Ans: The Streetfighter V4 has developed an insane following amongst riders and enthusiasts alike, making it a halo product in the segment. To experience the best in the super naked category, the Streetfighter is undoubtedly in a league of its own. We were the first to introduce and popularise the "Naked Bike" category, and with the Streetfighter, we have raised the bar yet again. Our team has nailed the design, the power, and the stance. No doubt, it won the 'Most Beautiful Bike' at EICMA 2019. I am happy to share that we have sold out the initial shipment assigned to India, and we are already looking to get another one ready for the customers. This is a testimony to how eagerly the Ducati fans were waiting for the Streetfighter, and I am thrilled that we finally have it here.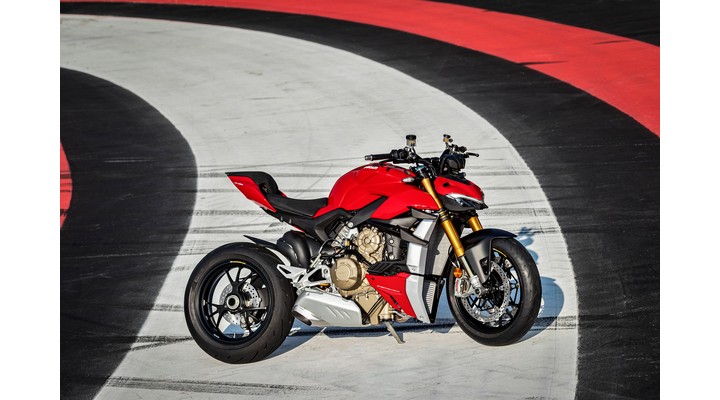 Q – An year after the lockdown, we're in another one, and with countries preparing for a third wave worldwide, do you think "work from home" is a permanent change?
Ans: We are still bound to our home offices with minimal movement of our staff to oversee the supply chain and the delivery aspect of the bikes to our customers. We have taken extra precautions to allow for easy and safe servicing and delivery of new bikes at home. Ducati has always been a very customer-oriented brand, and that's why, last year, we introduced the 'Ducati Cares' program, which has a detailed and a defined SOP related to sanitisation, social distancing, temperature checks etc. at our showrooms. Understandably, it has not been smooth sailing for every operation to go remote. Still, with the vaccination drive picking up steam in the country, it looks like working from home will be a thing in the past if we all do our bit to take suitable precautions to prevent the pandemic. 
Q – How has lockdown affected brand marketing? Are there new opportunities emerging as we move ahead?
Ans: Due to the ongoing situation, most of our advertising is via social media and digital platforms. We have a highly engaged community on Facebook, Instagram and we use lead generation advertising to reach out to prospects and book their test rides for when things are better. We also promoted posts on social media and Google Display Network to amplify our new launches for the Streetfighter V4, which got an exceptional response on social media and our website. We constantly promote initiatives like our Bike Configurator on the website. A customer can accessorise and customise his Ducati via an extensive range of accessories and get the new bike delivered precisely as they configured it online.  Yes, the experiential marketing has taken a hit as we have consciously decided not to conduct any on-ground launches or events to do our bit in containing the spread of the virus. I hope that we will be back with DRE activities this year or in 2022 if the Covid situation is under control and the government regulations allow us. 
Q – The second wave has affected us in ways unimaginable: how has Ducati helped its employees to ease this situation?
Ans: We have introduced flexible hours for our employees and dynamic structure implementation so that our team members can take time off to manage the home duties as well. We have also created a support group for internal purposes where our employees can reach out if they need assistance of any sort. As a team, we are constantly checking in on our employees to ensure their mental health. And being a lean team, we are always in touch with each other. 
Q – With Ducati in Italy, its factory in Thailand, and India's office, you effectively work in three time zones. What's your strategy to manage all that?
Ans: I am proud to share that as a team, we are very well coordinated. Our plans develop keeping the time zones in mind and the flow in which our announcements are made to not hamper our strategy in any of our markets. I am also always in awe of how fast our team's turnaround is to any request from our office/dealerships. 2021 has already seen eight new bikes from Ducati hit the roads, from the updated Scrambler range including Nightshift, Desert Sled, Icon, Dark Icon, and 1100 Dark Pro to the super naked, the Streetfighter V4 joined by Panigale V4 and Diavel 1260, which were just launched! This goes on to show the speed with which we are proceeding.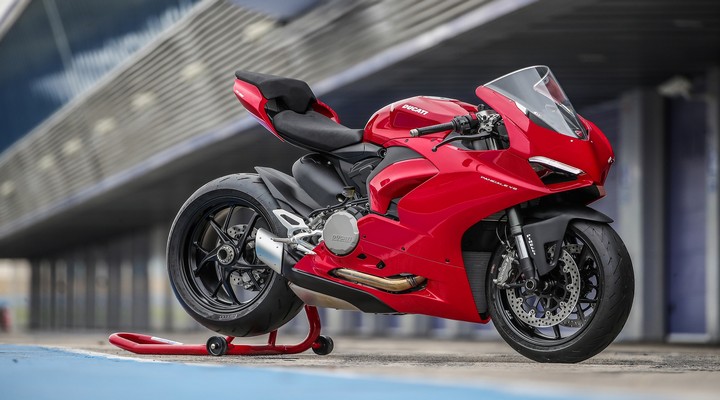 Q – What'd you say is the best way to market to a niche audience? 
Ans: It is very subjective, but we believe in the age-old saying 'Race on Sunday, sell on Monday.' We are associated with various racing events and competitions such as MotoGP, WSBK Championship, AMA Superbike Championships etc. These associations are an incredible way to continually improve and deliver products that our customers have come to expect of us. Furthermore, our team and athletes enjoy these events, so that's an advantage. It also helps us incredibly engage with our key audience. We also focus a lot on organising demo ride events riding events on the racetrack, off-road tracks, etc. We try to share the experience of riding a Ducati. We are super confident of the product and believe that a customer can take an informed decision only when he has experienced the quality and the character of a Ducati motorcycle. 
Q – Any inside scoop that you'd like to share for the Ducati fans?
Ans: I do have one: this year, we will have our entire international BS6 line-up available in India. Next on the launch timeline is the Multistrada V4, which will be launched in India in the first half of July, so that's an exciting development that we're looking forward to. 
It may seem like a distant dream, but we are finally looking to resume on-ground events and activities to reconnect with our customers via our world famous DRE events like Track Days, Off-Road Days, Dream Tour and Scrambler "Land of Joy" riding experiences. If the situation permits, we would love to launch our bikes at on-ground events, meet our friends in the media and, of course, attend MotoGP events with the Ducatisti.
Q – With the used vehicle market jumping through the roof due to the pandemic, do you see brands officially venture into this particular market in the future?
 Ans: We are also a part of that market in the form of Ducati Approved. The service team at our dealer network follows a stringent 35-point checklist while inducing a used bike to ensure that it is in good condition and can earn the Ducati seal before being sold to an interested customer. I feel that Ducati Approved is a brilliant stepping-stone for customers to enter the world of Ducati. The prices are attractive, and the after-sales service costs have also gone down considerably. It will not be long before we see more people opting to buy pre-owned luxury superbikes. 
Q – Electrification increasingly seems to be the next step in transportation. How well do you see it play out in the Indian market?
Ans: We are proud of our rich history, legacy, motorsport success, and our ability to transform these experiences into high quality, performance-oriented, tech-infused products that are used daily by both motorcycle enthusiasts and new riders. It has allowed us to understand our customers and share our passion with people worldwide to experience and relish in the joy of owning a Ducati. Satisfaction and experience are high on every Ducati product that comes into the creativity and ultimately creates an odd sensation. To get all these experiences into fruition, you have to test ride a Ducati, and that is how confident we are of the product. In addition, we ensure that every motorcycle produced in Italy makes its way to India. Therefore, we are a few manufacturers with such a diverse range of motorcycles, from racing to sport touring to heritage and ensuring that each model makes its way to India. 
Coming to electrification, Ducati invests a lot in R&D, and we are weighing the options. We are transparent about one thing; no matter what the source of power is, we will not compromise with the signature experience of riding a Ducati. 
Q – Lastly, what'd you like to say to Ducati riders and fans moving forward in 2021?
Ans: I would like to request every Ducatisti, Ducati enthusiast and fan to stay safe and follow all COVID guidelines so that we can all come out of this pandemic safer and stronger than ever. We have great plans for the Indian market, and I can promise that the following years will be eventful in Ducati's Indian journey. 
Q – What's your dream car and bike? 
I would love to lay my hands on a Lamborghini Countach and a Ducati 916
Q – What's on your reading list nowadays? 
I am reading the Multipliers by Liz Wiseman and Find your Why by Simon Sinek. Then I have a couple of more books waiting for me.
Q – What's the best life lesson you learnt?
Character is the only thing that matters. 
Q – Any advice for upcoming marketers and directors? 
Actually, a couple of them: One may be deprived of time, but it always pays to look for the devil in the details, never compromise on ethical issues and always stand for your team.    
Q – Your favourite non-work-related activity? 
Watching YouTube videos about technological advancements and documentaries about historical events.
Q – How'd you sum up your experience working at Ducati in three adjectives?
 Amazing, Exhilarating, Thrilling.