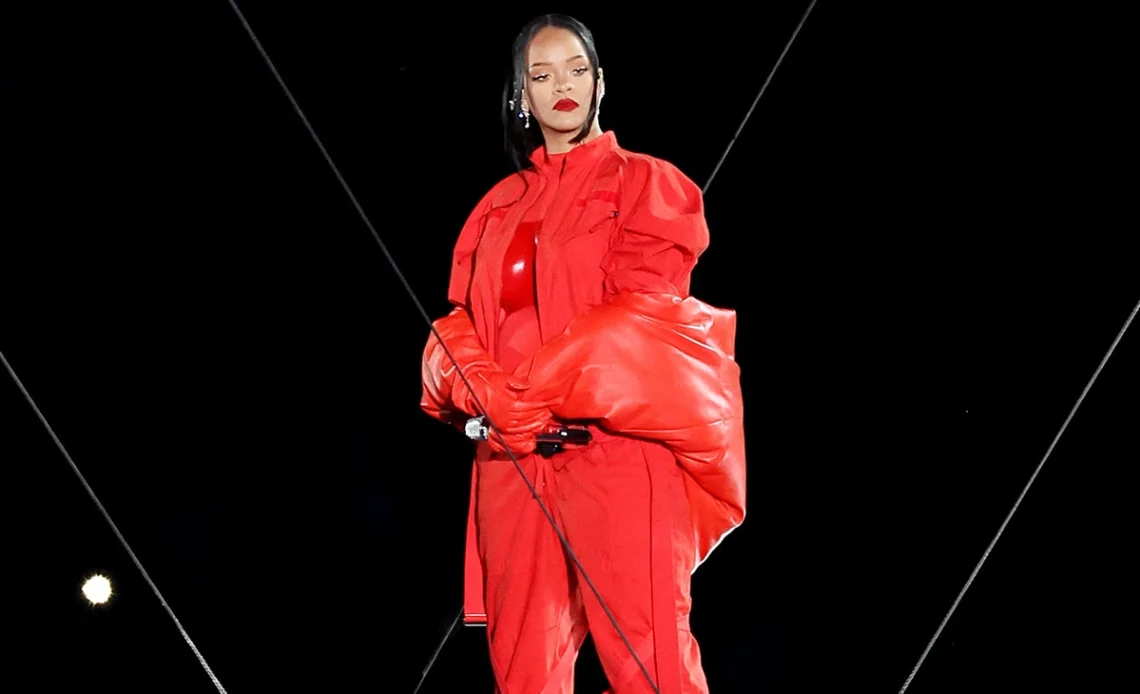 Who would've thought that a Super bowl performance could break Twitter? But if the performance was headlined by Rihanna then it does not sound like something that's unbelievable. Queen Riri performed during the Super Bowl Halftime show where her abdomen gained more attention than the performance altogether. As Rihanna opened the show with Bitch Better Have My Money people were quick to notice her bulging stomach leading to pregnancy speculation online. As a result and naturally, Twitter went into a frenzy leading to an outage!
Rihanna's Super Bowl performance breaks Twitter
The 'Diamonds' singer powered a medley of some of her best songs while suspended on a platform high above the field for the Super Bowl Halftime show. The part that got the internet shocked the most was that she did it while pregnant with her second child. Soon after the performance, her representatives confirmed to the Associate Press that Rihanna is indeed pregnant and expecting her second child which took over the internet by a storm. Fans quickly took to Twitter to basically stan on Queen Riri which led to 9,922 Twitter outages as reported by Downdetector.
While the website that tracks user-reported outages mostly reported outages within the application, there were also some issues reported with Twitter's website portal. The reported crash is likely linked to the high volume of posts made about the performance just moments after the halftime show ended. Super Bowl Sunday has always been a huge traffic driver for social media as NFL, the halftime show, advertisements, and movie trailers all gain major attractions.
The speculations of Rihanna expecting a second child went rampant on Twitter as topics like 'SHES PREGNANT' started hitting the trending page on the platform. What fueled the fire was her cradling her stomach which appeared to be sporting a baby bump throughout her performance. Her halftime show medley performances included some of her best songs like – Bitch Better Have My Money, Where Have You Been?, Only Girl in the World, We Found Love, Rude Boy, Work, Wild Thoughts, Pour It Up, All of the Lights, Run This Town, Umbrella, and Diamond. Check out some of the funniest tweets from Rihanna's pregnancy reveal below –