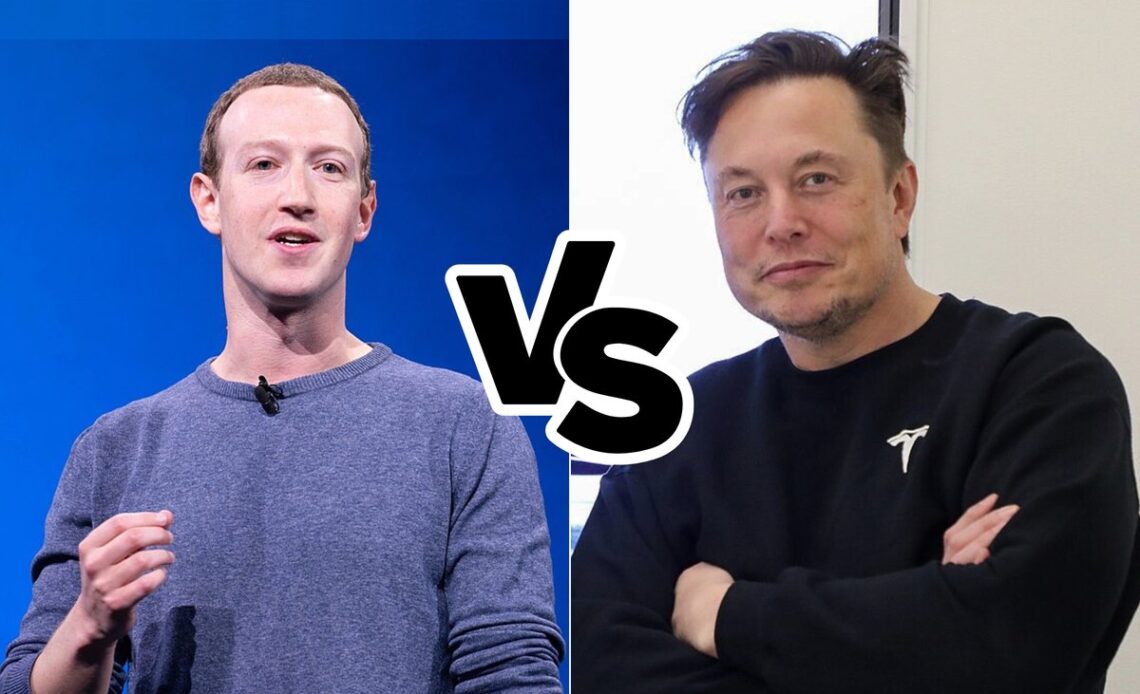 There was Logan Paul Vs KSI, TikTok Vs YouTube, and now it looks like Elon Musk vs Mark Zuckerberg is brewing up to be one of the biggest brawls in recent times. Gone are the days when beefing up was limited to social media personalities or brands, now, billionaires are in for the fun and openly mocking each other on public platforms. Truly interesting times we're living in!
Elon Calls Zuckerberg 'Cuck'
The war of words took a sharp turn between Elon Musk and Mark Zuckerberg recently when the former took a jibe at Zuckerberg in a tweet on Sunday writing "Zuck is a Cuck" This comes after the launch of Zuckerberg's Threads which is a direct rival to Musk's Twitter. Musk's latest jibe at Zuckerberg came as a reply of a Threads post by the brand page of Wendy's. The fast-food chain Wendy's Thread post tagged Mark while writing "hey @zuck, you should go to space just to really make him mad lol" Zuckerberg replied with a laughing emoji on this post which was later shared on Twitter by a user as a screenshot.
Musk seems to be losing his grip while taking shots at Zuckerberg as he suggested a dick-measuring competition between the two. Yes, you read that right! Threads, Mark Zuckerberg's cheap copy of Twitter has become the fastest-growing app in history clocking in 100 million users in just five days since its release. Ever since the launch of this platform, a war has been waged between the two on social and legal platforms. It will be interesting to see what shape this feud takes in the near future. If you ask me, the sexual tension between the two billionaires is just way too high and they should stop and make out already!