It is said that money can't buy you happiness, but we're sure that if anyone had all the money in the world to spend upon high end sound setup, you probably would. Most of us rely on the poor sound quality of their flat-screen television, or, if they're feeling extravagant, they may spend few grands on upgrading.
However, there are people out there mostly, musicians, sound engineers, and possibly billionaires with money to blow extravagantly – that are willing to spend a large sum of money on the most high-end or most expensive audio systems. But believe it or not there are numerous systems on the market that are priced well over an exorbitant amount of money. Though, if you're an audiophile, you know that you cannot put a price tag on good sound.
So, which are the most expensive stereo systems and just how expensive can they get?
Home theatre
Building up the perfect sound system can be an expensive endeavour out of which speakers are one of the most important components an audiophile needs to work upon to achieve the ultimate sound. If money is no object, the the possibilities are endless.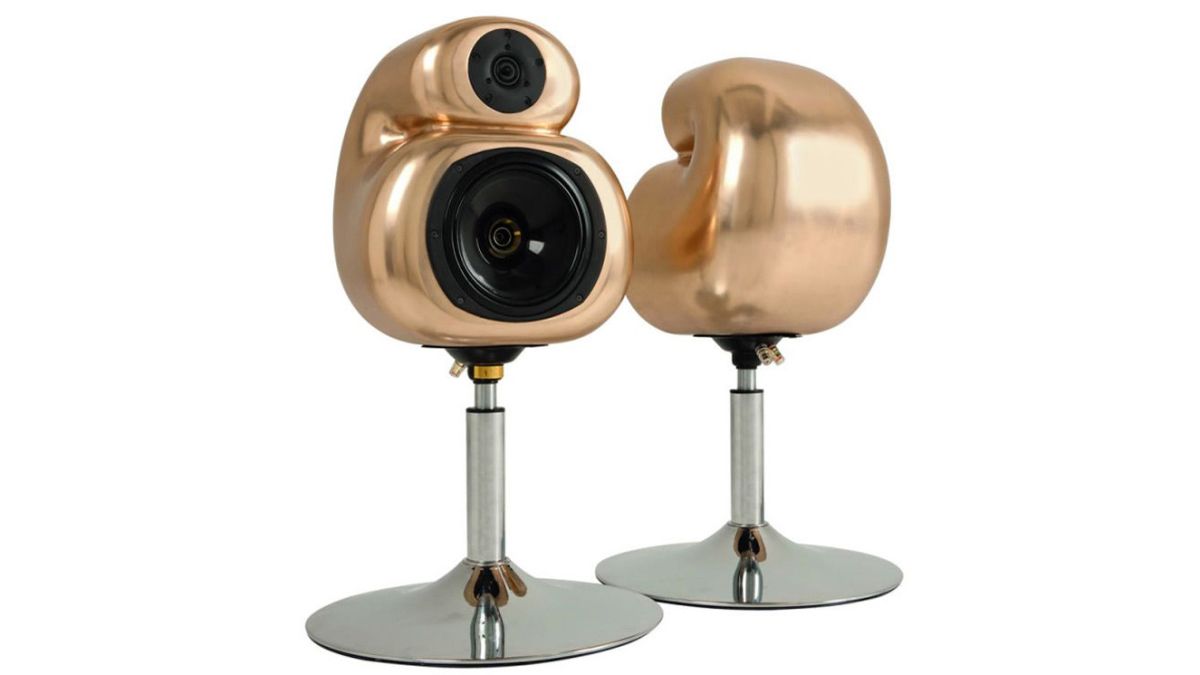 Hart Audio D&W Aural Pleasure – Rs.40 Crore approx
Priced at $5 million, the Hart Audio D&W Aural Pleasure speakers are the true definition of luxury. The 76 cm cabinet of this speaker has been crafted from solid 24-carat gold.
This incredible earbud like design was created by Hart's Audio, a loudspeaker brand which has been in the business since 2003. 
Believe it or not but Hart's Audio only made a single set of these luxury speakers and hence it is viable to say even the richest audiophiles won't be getting their hands on these ultra-expensive sound machines.
Beyond their extravagantly expensive materials, these speakers offer a well-balanced & clean and clear audio." The system runs on three speaker drive units packaged inside a 110-pound body which gives the design the needed sound production for all audio levels.
Ceasaro Horn Acoustics Omega with Bass Horns – Rs.9.5 Crore approx
Costing near about at $1 million, the Ceasaro Horn Acoustics Omega 1 Bass Horns are exquisite, ultra-luxurious speakers which look like a fine sculpture.The astonishing transducers promote sound that can fill absolutely any space. Perfect for large spaces , one can be sure that the music is crystal clear with the Ceasaro Horn Acoustics Omega 1 Bass Horns.
Kharma Grand Enigma – Rs.8 Crore approx
Made by a high-end Dutch manufacturer, the Kharma Grand is an exquisite sound system which has been designed in a massive cellar to ensure that total concentration is maintained while perfecting its performance and its body. Costing around $1 million, only 25 pairs of these wonderfully robust speakers were ever made.
It all starts with the imposing setup which features a wall of audio equipment where in each channel really looks more like huge tower than a speaker system! Next up is an array of impressive tech that makes listening to music sound like a live concert.
Headphones
Whether listening to your favourite podcasts while travelling or working out while listening to some head-banger music, a good set of headphones has become a must-have accessory:
With a range of headphones out there, we jot down the most expensive ones you can get your hands on. And while some headphones are made for comfort, others offer superior performance and wearability, these are insanely exquisite.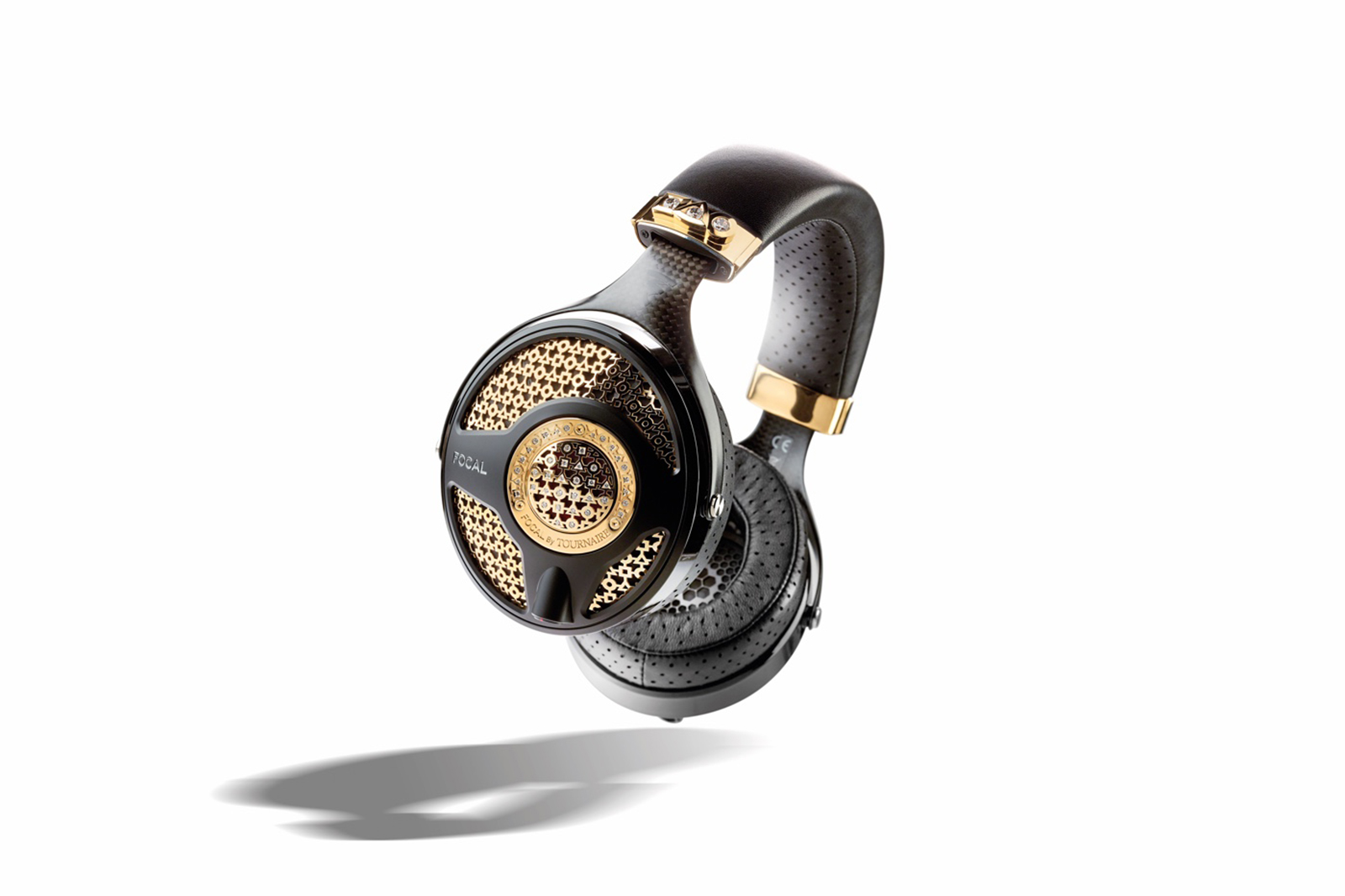 Focal Utopia by Tournaire – Rs. 95 lakhs approx
Designed and manufactured in France, and featuring exclusive Focal technologies, a sleek design and high-end materials, these exceptional headphones soon made them a reference of luxury in the global audiophile headphones market.
The design of these exceptionally classy looking headphones was customised by a jeweller. The result is that of a unique product with new aesthetics designed and crafted by jeweller father and son, Philippe and Mathieu Tournaire. It bears the mark of the Trilogy, the symbol of Tournaire jewellers which represents the evolution of life.
Onkyo H900M with 20-carat diamonds – Rs.79 lakhs approx
The Onkyo Diamond Headphones are pair of headphones that are meant to be worn by the truly elite. Unveiled at CES 2017, it was apparent from the fact that they are made out of diamonds. Noticeably, the driving design philosophy here is of "making a statement." Specifically, a statement about the fact that you can afford a truly spectacular pair of $100,000 diamond studded headphone jewellery.
To make it clear, those are real diamonds, not Swarovski crystal or glass. Each pair contains 20 carats of diamonds, which are rated between G-H on GIA's colour scale (nearly colourless) and between VVS-VS for clarity.
Sennheiser Orpheus/HE 1 – Rs.48 lakhs approx
Sennheiser is known for making top-quality headphones. But these take it to a different level. 
Equipped with unique features and state-of-the-art technology, these headphones transform music from something you listen to, into something you live in. The HE 1 supports the audio transfer protocol ASIO (Audio Stream Input/Output) for native playback of high-resolution audio files. 
They come with their own valve amplification. The chassis is made from Carrara marble, the same type Michaelangelo used for his sculptures. The build quality alone would have been worth it, but the headphones are also some of the best available right now. But be ready to pay $68,000 for these.
Portable speaker
Devialet Gold Phantom Opera de Paris – Rs.5 lakhs approx
Implosive, you don't get that much of an adjective in wireless speakers. The Devialet Phantom Gold wireless speaker has a 22-carat Rose Gold finish. It looks exclusive and is just worth its price. This intelligently-made speaker is made in France. It produces a sound quality that's optimised in a revolutionary process by Devialet's brilliant engineers. Imagine a 4500-watt of power and a 108 dB physical compact with zero distortion. You'll feel you're inside a concert venue when playing music from this speaker.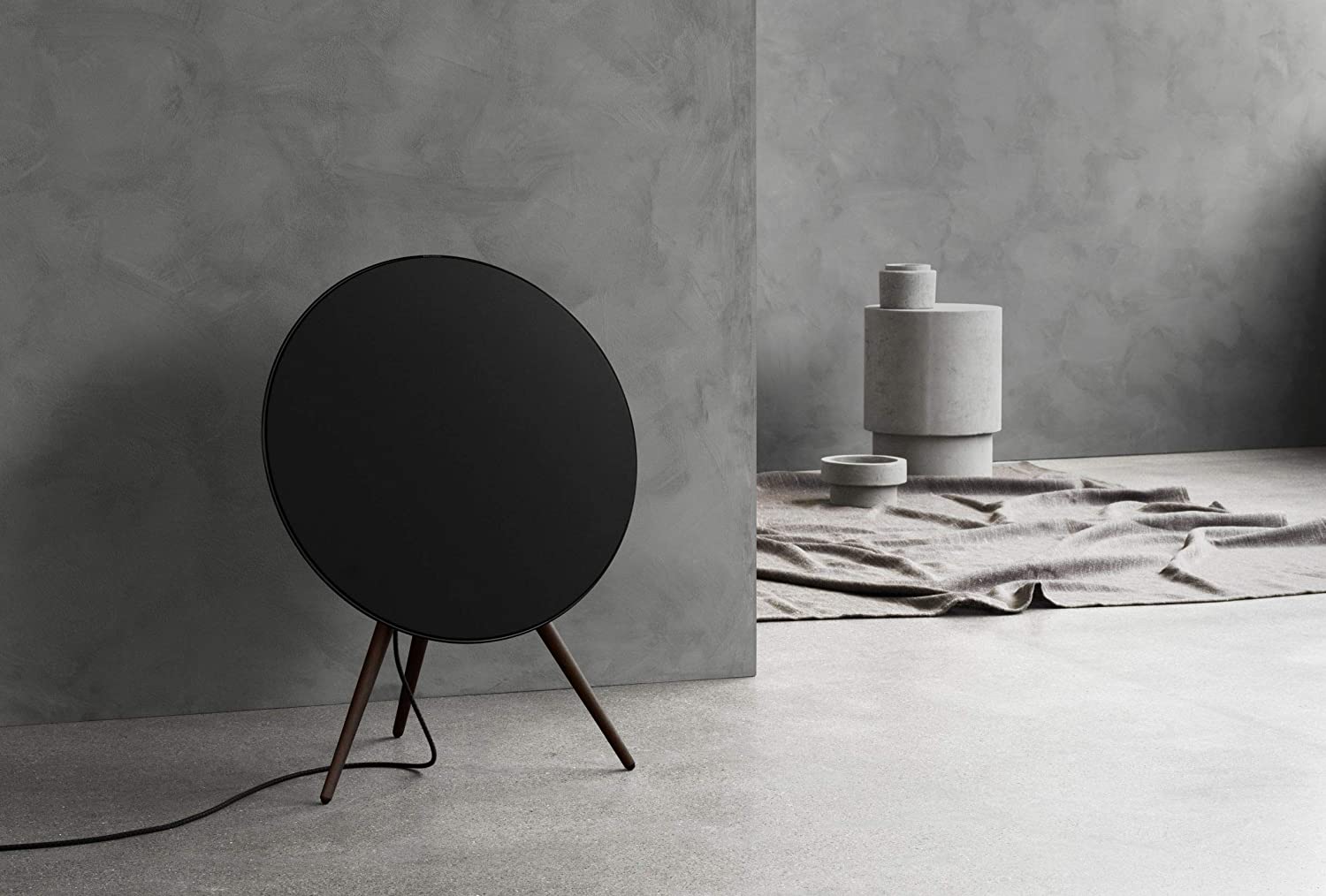 Bang & Olufsen Beoplay A9 4th Gen Wireless Multiroom Speaker – Rs.3 lakhs approx
Another expensive wireless speaker from Bang & Olufsen is the Beoplay A9 wireless home speaker. It's delicately crafted like a piece of furniture in your home to add to its interior design. Let it stand in one corner or mount it on a wall. The premium fabric delivers acoustic transparency and superior aesthetics.
The Beoplay A9 has everything in it. Beautiful design, excellent craftsmanship, and incredible audio performance in one package. It features a 480-watt amplifier system. It has separate amps for every five built-in speaker units. You can hear every audio detail the way your favourite artists want you to listen to it. The sound production automatically changes according to its position in your room.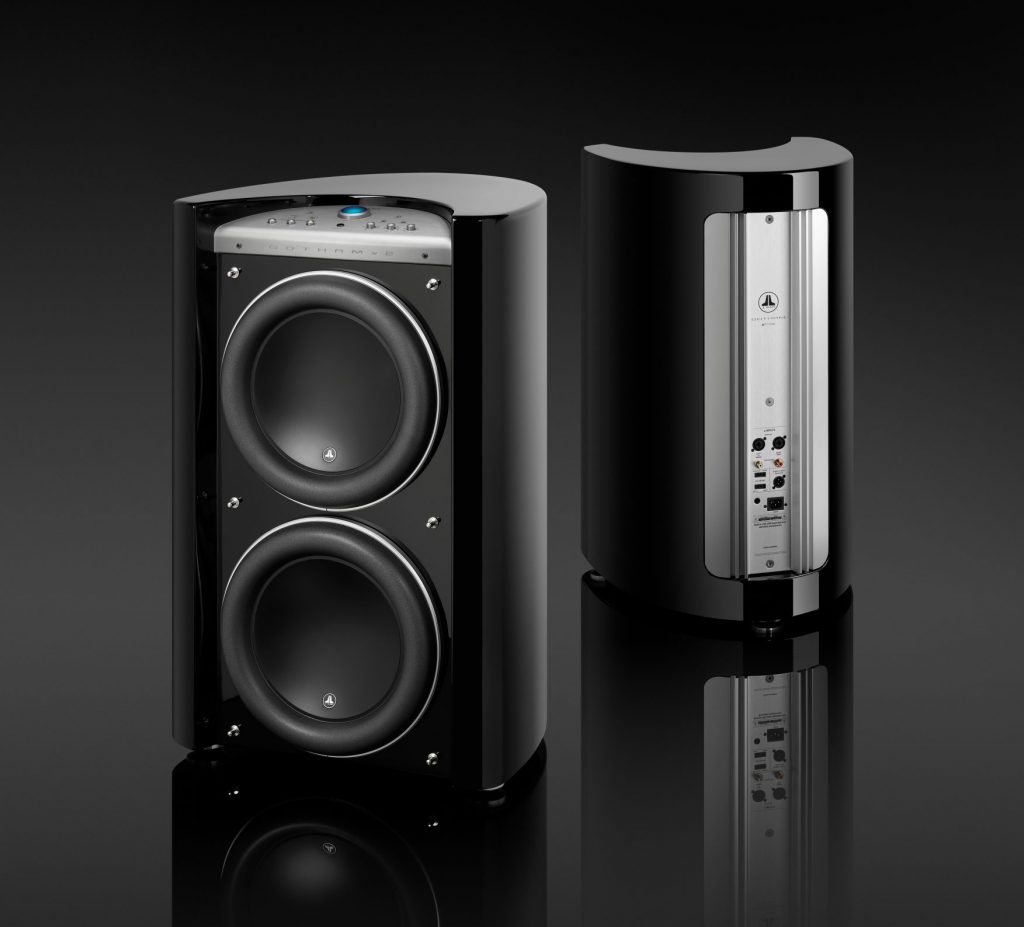 JL Audio Gotham g213v2 – Dual 13.5inch Powered Subwoofer – Rs 18 lakhs approx
The Gotham v2 is the epitome, unfettered expression of JL Audio's deep commitments to beautiful design, exceptional build quality and truly great audio.
The Gotham® v2's massive fibreglass-composite enclosure is hand-finished in luxurious gloss black and complemented by machined aluminium and stainless steel accents.  It amplifies a mind-numbing 4,500 watts of crystal clear, controlled power, while a completely new signal processing system employs DSP for all functions. This particular system includes a more powerful, digital version of our automatic room optimization technology, with 18 bands of response correction to flawlessly integrate the Gotham® v2 into your room's acoustics.