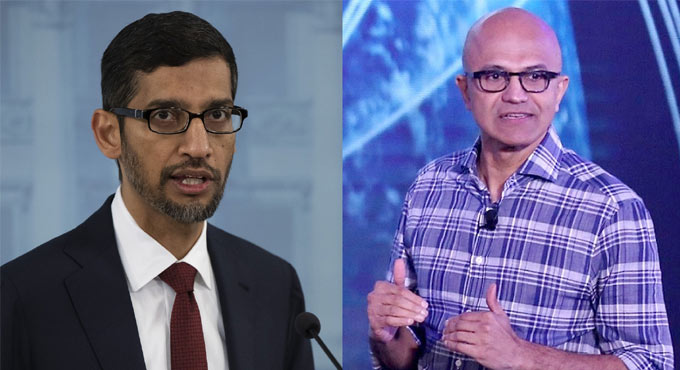 Generative AI tools like ChatGPT & Microsoft Bing have made their way to the mainstream. While these tools are surely a pathbreaking step in the world of tech, the looming threat around the misuse of this technology also remains prevalent. To discuss these concerns, chief executives of major tech firms like Microsoft, Google, OpenAI, and Anthropic are expected to meet with US Vice President Kamala Harris and other government officials soon. Tech leaders like Satya Nadella, Sundar Pichai, Sam Altman, and Dario Amodei will be meeting with the US Vice President. The formal invitation was obtained by Reuters recently which revealed that US President Joe Biden wants to meet the CEOs in order to make sure their products are safe before making them available to the public.
Tech Leaders to Meet US Vice President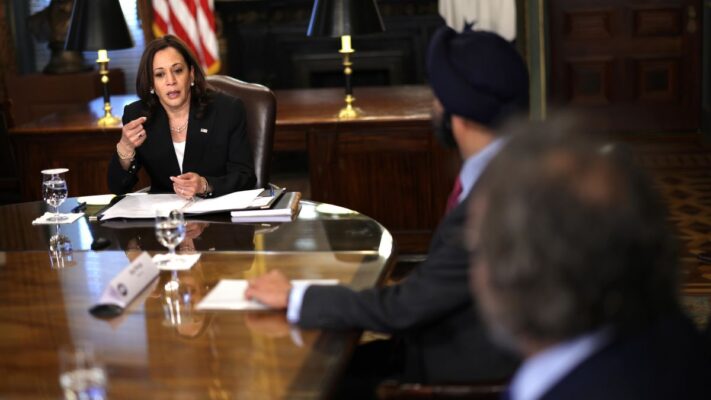 The US Vice President's meeting with tech leaders around AI does not come as a surprise as the technology has been under troubled waters recently. Recently, several notable tech entrepreneurs like Apple's co-founder Steve Wozniak and Tesla/Twitter owner Elon Musk signed a letter demanding a pause in AI research until at least the end of the year. The report highlights furthermore that the said meeting is expected to take place on May 4th. It will reportedly be attended by the US President's Chief of Staff Jeff Zients, National Security Adviser Jake Sullivan, Deputy Chief of Staff Bruce Reed, director of the National Economic Council Lael Brainard, and Secretary of Commerce Gina Raimondo.
Surprisingly, it is expected that the tech CEOs of the world may talk about AI regulations with the US government. OpenAI's CEO, Sam Altman has been vocal about regulating AI, reiterating the same in several interviews. On the other hand, similar concerns were shared between Google CEO Sundar Pichai and Microsoft CEO Satya Nadella, with the former stating publically that the technology can be very harmful if it's not deployed correctly. The world of AI has definitely been taking a negative turn as Geoffrey Hinton, who is referred to as the 'God of AI' announced his departure from Google to warn humanity about the perils of AI. It will be interesting to see how the meeting between the US Vice President and Tech CEOs turns out to be.