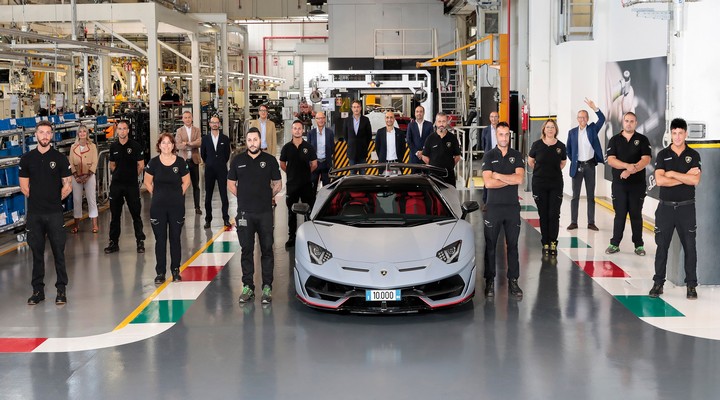 Italian supercar manufacturer Automobili Lamborghini has set yet another benchmark in the automobile industry. In nine years, the company's Sant'Agata Bolognese factory has produced 10,000 Aventadors. The car with chassis number 10,000 is an Aventador SVJ Roadster in Grigio Acheso (grey) color with Rosso Mimir (red) livery and Ad Personam interior in Rosso Alala (red) and black. The car is destined for the Thai market.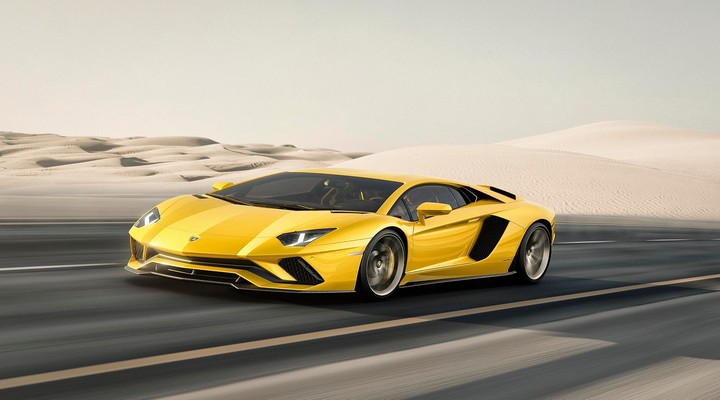 Among its long list of features and technological marvels, its highlight is its "single shell" carbon fiber monocoque produced in the Sant'Agata Bolognese factory. It combines the cockpit, floor, and roof of the car in a single structure, ensuring extremely high structural rigidity and thus the maximum performance in terms of dynamic behavior and passive safety. How can we forget the iconic upward-opening doors, similar to those of the legendary Countach and the V12 models that followed it?
A new high-performance V12 engine was developed for the Aventador LP 700-4: with 700 HP (515 kW) of power at 8,250 rpm, it set a new benchmark in the world of super sports cars at the time of its introduction, enabling exceptional acceleration of 2.9 seconds from 0 to 100 km/h and a top speed of 350 km/h.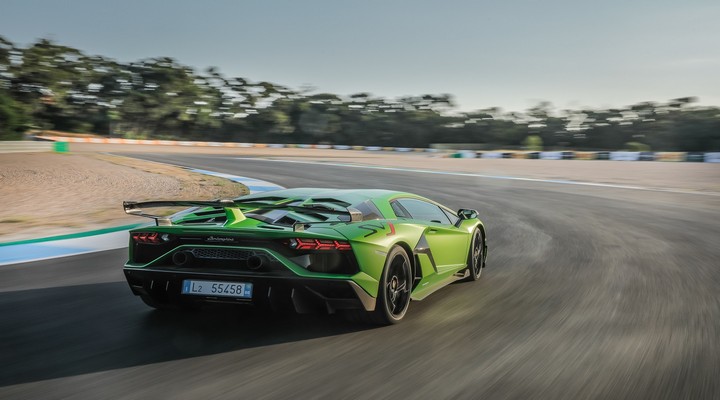 This mammoth engine is mated to an ISR robotized transmission that guarantees thrilling ultra-fast shifts, while the push-rod suspension system offers driving precision comparable to that of racing cars.
The Aventador range debuted in 2011 in the coupé version as Aventador LP 700-4. Thanks to the new technological solutions introduced, it immediately became a new point of reference in the world of super sports cars.
In 2019, a one-off Aventador S by Skyler Grey was unveiled, a symbol of the fusion of two concepts of art. On one hand, there is Lamborghini's automotive art, where the unique design of the forms, always characterized by taut lines, three-dimensional volumes, geometries, and stylistic elements of the past, is joined with pioneering technological solutions. On the other hand, Skyler Grey used the main techniques of street art – airbrushing, spray guns, rollers, and stencils – to personalize the car body in his typical Pop style in orange and yellow. The car was painted in three weeks in Lamborghini's new paint shop. Despite the high level of complexity of the work, the artist, with the support of the team, brought to life the first street-legal work of art on four wheels.