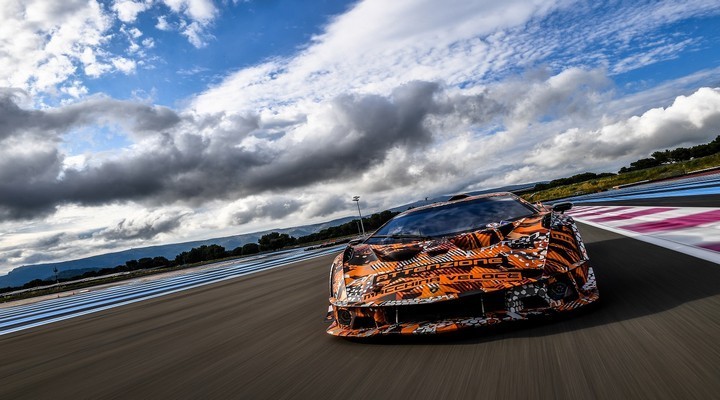 This lockdown has bored most of us almost to death and we don't have much to rejoice about. Luckily, a new hypercar has been teased to rejuvenate your spirits and make you smile again. If you are a Lamborghini collector and you are wondering which one to add to your collection next, this has to be exciting news for you. For track enthusiasts, this is even better news. The Italian luxury car manufacturer has unleashed its latest track-only weapon today. Called the Squadra Corse SCV12, it features the company's most powerful V12 engine to date.
Lamborghini Squadra Corse's GT motorsports expertise, using its racing experience has created the car with a clear track intent. Several aspects of the SCV12 have been developed particularly for the hypercar, with specific racing solutions devised by Squadra Corse engineers, including a new fully carbon fibre chassis that allows for a greater power-to-weight ratio as well as the best handling and circuit driving experience.
Since the SCV12 is a track-only car, it does not feature compulsory street elements such as lights. Instead, the engineers have optimized every component of the car to improve its performance. For instance, The SCV12's front bonnet has a double air intake and a central rib directing airflow to the ram-air intake scoop located on the roof. It also has a prominent splitter at the front, lateral flicks and vertical fins on the side sills, while at the rear is a custom-built carbon fibre rear wing.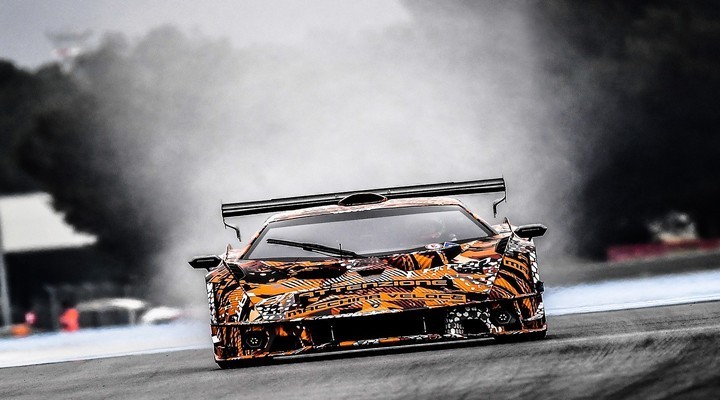 The SCV12 has completed its development program and is now ready to hit the track for its world première, scheduled for summer 2020. It will be assembled entirely within the Lamborghini Squadra Corse factory in Sant'Agata Bolognese, as a limited edition.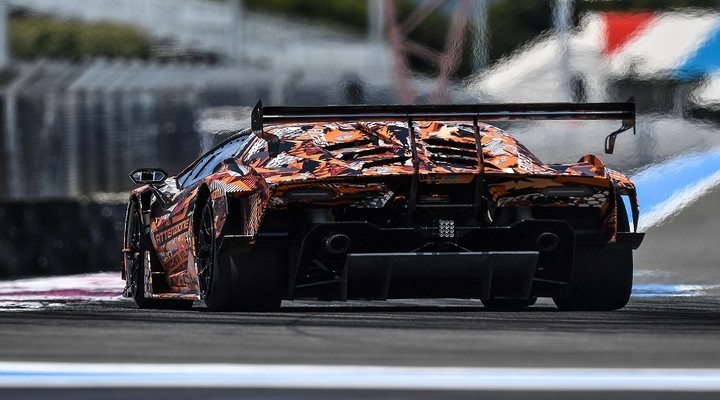 Customers will become members of a very exclusive club: they will participate in advanced driving programs at some of the world's most prestigious circuits, with the technical assistance of Squadra Corse engineers and the special tutoring of Emanuele Pirro, five-time winner of the 24 Hours of Le Mans and Lamborghini Squadra Corse Special Projects Consultant.
We cannot wait to check the car out at the first opportunity we get. Till then, all we can do is drool over its photos and wait with all eagerness!