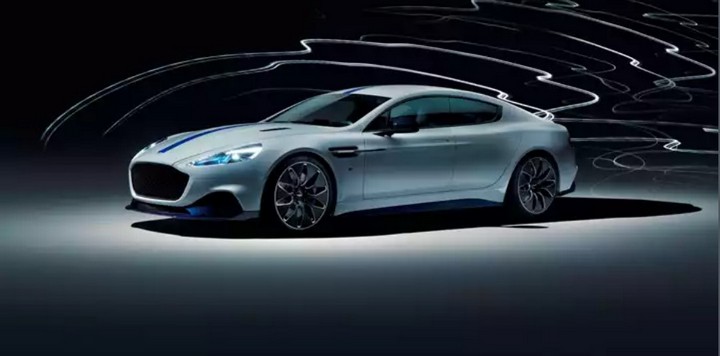 Electric cars have gained global recognition over the years, due to the rapid depletion of fossil fuels and the ever-rising demand of personal cars. While it has become important for manufacturers to look for an alternate power source, they're also looking at adding luxury to the segment.
Electric cars are considered to be the future of the automobile industry, mainly due to their practically unlimited potential. When Mahindra came up with REVA-I for the Indian market, it went quite unnoticed because of its small, diminutive structure, cramped and awkward seating position, and an all-electric drive. This was the first stint of an electric car operating in India. However, the international market is seeing a flooding of electric car across multiple segments, with luxury cars getting special attention.
Tesla's range of fully electric cars have paved the way for other manufacturers since 2003. The Model S, Model 3 and Model X are some of the most iconic models from the company, while Elon Musk recently confirmed that Tesla's five-seater Model Y is set to be relaunched as a seven-seater version this year.
Probably early Q4

— Elon Musk (@elonmusk) June 21, 2020
The company is also the manufacturer of the Tesla Roadster, which is the quickest car in the world. Its latest addition, the Cybertruck promises to revolutionize the world of pickup trucks, merging it with the luxury segment.
Though Tesla is widely regarded as the pioneer and most successful electric car manufacturer, it hasn't dissuaded other manufacturers from trying. Jaguar became the first mainstream manufacturer to break Tesla's monopoly at high-end luxury SUVs. The Jaguar I-Pace, whose base models sells for Rs 50 lakh while the top trim demands Rs 61 lakh, offers outstanding performance coupled with unmatched luxury. Hyundai too tried their failsafe i20 chassis, giving it the name Hyundai Kona. Indian brands were not to be left out either, with giants like Tata and Mahindra coming up with a fleet of EVs of their own.
Along with Indian conglomerates, international manufacturers have also invested their resources in the research and development of fully electric cars. Porsche's first-ever electric car, the Taycan is a four-door grand tourer that borrows the looks of a Panamera, but is a whole another deal in terms of performance. Even after being the first electric car of the company, it gets a befitting price range of Rs 1.1 crore to Rs 1.4 crore for the Turbo S version. BMW also has its share of EVs, among them being the two-door sports car, the i8. It gets an additional flair of luxury with butterfly doors.
Not to be left behind, Aston Martin has also declared its entrance in the electric car market. With an all-electric Rapide sedan that is ready for production, the company is looking to redefine electric performance and luxury. While it has not been officially announced yet, it is expected to make its way to the Indian market post launch.
On one hand while IC engines are the best option for cars at the moment, the possibility of a completely electric future of automobiles in India does not seem bleak anymore. Coupled with the ambitious plans to make India an all-electric nation by 2030, we might be looking at the next revolution in automotive history.