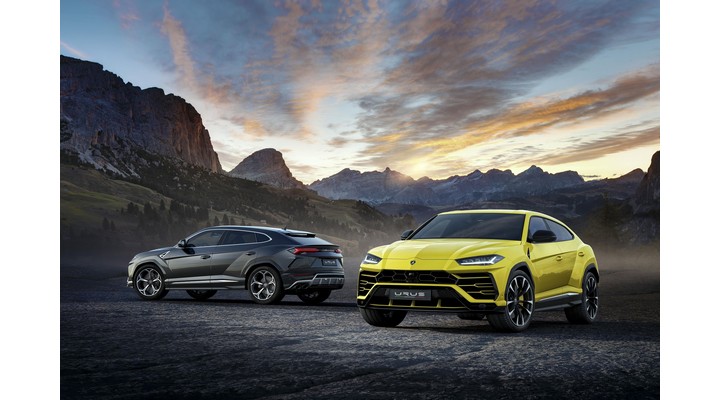 Urus, the Lamborghini Super SUV, has reached a prestigious milestone in delivering the 100th Urus in India. Since the first Urus delivery in India in September 2018, Urus has contributed significantly to India's super sports car brand's growth.


Commenting on the incredible achievement, Sharad Agarwal, Head of Lamborghini India, said, "The Urus has created a unique position for itself in the super-luxury car segment in India, not just by creating a completely new category but, more importantly, growing the entire segment. Urus has proven to be a game-changer for Lamborghini and currently contributes over 50 per cent of India's brand's volumes. While it offers an SUV versatility, it offers a super sports car's driving dynamics and emotions. It has also, remarkably, helped penetrate tier 1 and 2 cities, gaining significant popularity among our group of clients."
Embodying the Lamborghini DNA, the Urus opens new doors for customers to experience unprecedented SUV performance with a distinctive dynamic design and versatility for everyday usability. It is multi-dimensional and has a dual personality. Urus provides easy driving in the city, maximum comfort during long journeys, thrilling super sports car dynamics on the road and track, and versatile off-road abilities in various environments.
The Urus is equipped with a new front-mounted, 4.0 litre V8 twin-turbo engine capable of delivering 650 hp (478 kW) at 6,000 rpm, a maximum of 6,800 rpm, and 850 Nm of maximum torque already at 2,250 pm. With 162.7 hp/l, the Urus is one of the highest specific power outputs in its class and the best weight-to-power ratio at 3.38 kg/hp.
The Urus accelerates from 0-100 km/h in 3.6 seconds, 0-200 km/h in 12.8 seconds and with a top speed of 305 km/h, it is the fastest SUV available. Braking is no less impressive: the Urus decelerates from 100 km/h to 0 in 33.7 m.
Urus has up to six driving modes. The Tamburo driving mode selector on the centre console controls all dynamic vehicle systems and allows the selection of driving dynamics according to surface conditions or drivers' preference, via STRADA, SPORT and CORSA as well the additional NEVE (snow) mode. As an option, two further off-road settings are offered: TERRA (off-road) and SABBIA (sand).