CES is the most influential tech event globally, and just like ordinary people awaits a new year, tech enthusiasts wait for the CES event, which offers them a head start to begin the new year on a good note. The event is underway and has unveiled numerous out of the box products for which it is known. Due to the ongoing pandemic and fear of new variants like Omicron, many publications, including us, are not physically attending the CES 2022, making the show kind of Hybrid. However, after spending many months in lockdown, we're now getting used to the new normal.
BMW iX – The Color Changing Car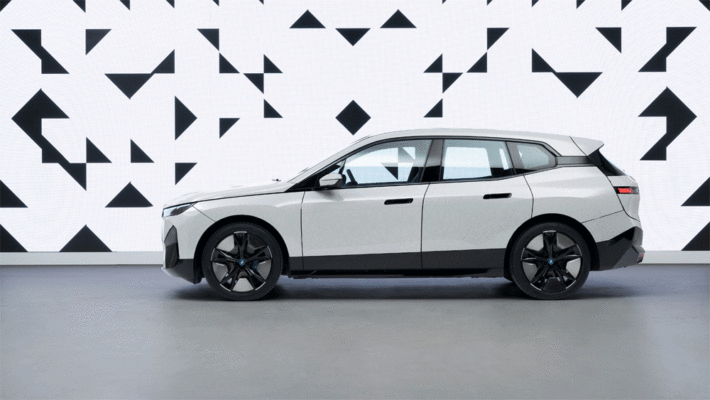 Invention arises directly from idleness, sometimes out of laziness to save oneself from troubles, and that's human nature, which BMW grasped and created a colour-changing car, which will keep you sane from the boredom of having one coloured vehicle. The BMX iX fully electric car debuted at CES 2022, and it has body panels made from E Ink displays, similar to the ones we find on the screen of a Kindle e-reader. The demo version only allows two colour-changing patterns, Black and White, but more colours will be added to excite the customers in the future.
Freestyle TV Projector by Samsung
Drive-in theatres were one of the fascinating approaches towards entertainment as they allowed people to enjoy the cinema from the comfort of their car. Unfortunately, it lapsed out from our lives, but if you're one of those people who likes to stay on the road and enjoy movies on the go, particularly on big screens, then Samsung has launched something for you, the all-new Freestyle TV projector, which weighs less than a kilogram and comes with a 180-degree cradle stand. Get an additional USB-C battery, a waterproof case, lens caps, and the projector allows you to project anything onto walls, screens or anywhere else from 30 to 100 inches.
LG Omnipod – World on Wheels
LG has always been a company that introduced humanity to many unbelievable products and ensured we would stay on the line of innovation. Micro apartments are already creating hype worldwide due to the shortage of space and ever-rising prices. And now, to make things easier for us, LG has introduced an Omnipod – a connected car concept that blurs the distinction between home and car. Fundamentally, it is an entire world on wheels with lights, windows and even seems to have a driver's seat. The Omnipod has a refrigerator, drink dispensers, TV panels, a virtual assistant "Reah" to help you and access Metaverse via the giant floor-to-ceiling screen.
Noveto N1 – Invisible headphones
We often find people exaggerating the size of the headphones or even earbuds, and to cure that problem, Noveto has launched N1, an audio device with built-in Alexa intelligence and Noveto's proprietary innovative audio beaming technology. The premium soundbar works on ultrasonic waves and offers a headphone-like experience with spatial 3D audio, and the speciality of N1 is only the listener can hear the music. The company has recorded up to 90% (20dB) audio drop when it is 1 meter away from the listener means only 10 per cent of the N1's audio can be heard beyond 1 metre, more like a whisper.
Sony Vision-S-02 EV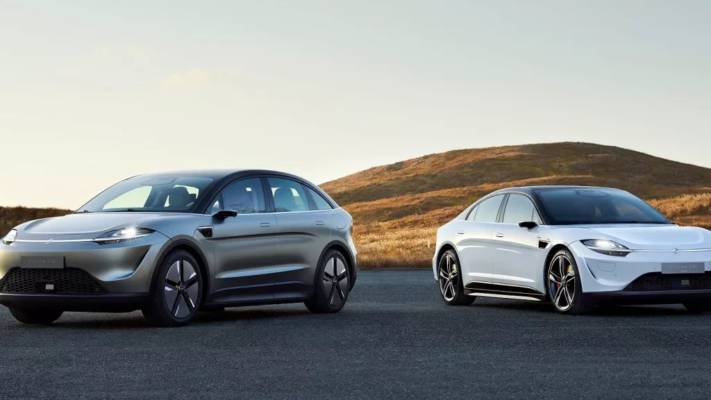 The one conference that surprised everyone was Sony, as they bring a reasonable interest in their electric vehicle, the Vision-S, and its further development and production. The company stated in a blog post that they will establish an operating company, 'Sony Mobility Inc.' in the spring of 2022, which means Sony could take on Tesla with its EV's. The newly introduced all-electric SUV model, Sony Vision-S-02, is definitely for a future commercial release. Along with advanced sensors and safety systems, it allows you to play PlayStation games through a remote connection to a console at home; what more you could ask for in a car?