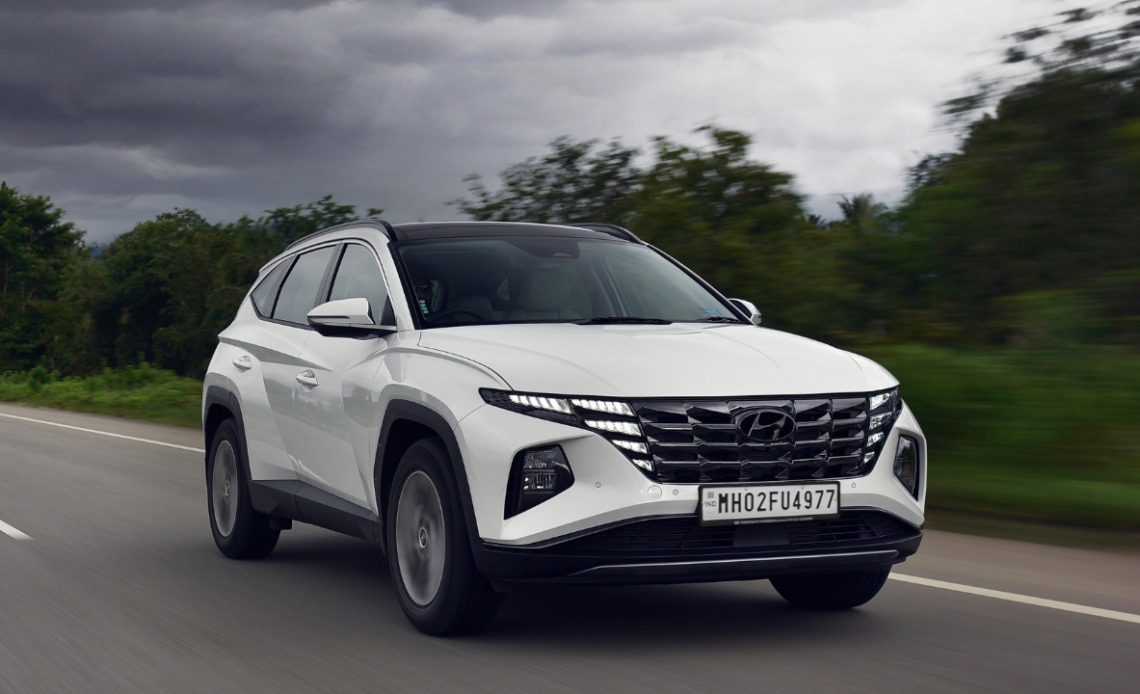 Hyundai has become a popular brand among automobile lovers. When one thinks of Hyundai, they unanimously agree on an impressive feature list, the absolute unit of value propositions on roads and a reliable customer service network. Let's not forget the era demands larger, sassier-looking cars that meet not just one's demand but eventually everyone connected with the one. Adhering to modern automotive demands, Hyundai's global best-selling product is now available in India – Hyundai Tucson. A question arises, what makes this product an international bestseller? What other way to find out than driving this beauty on a road trip? Where are we headed? We're heading towards the answers.
Is it the bold, premium and sporty design?
Hyundai designers were briefed to make Tucson an iconic and bold design. Thanks to the brief, Tucson now feels angular, humongous and beautiful. The front fascia feels like a sizeable smiling grille. Kudos to the clever engineering covering the five-point dark chrome parametric DRLs with nickel metal coating. Turn them on, and Tucson gets a distinct identity like no other car on Indian roads. Sharp creases on the body neatly camouflage the enormous length of the Tucson and bring a contemporary design language familiar to supercar manufacturers making a large vehicle. If that was not enough, the tail section is a piece of art with connected LED taillamps finished in mesmerising lit textures and a neatly hidden rear wiper underneath the spoiler. Complementing the design are 18-inch diamond-cut alloy wheels, purpose-built for tackling any road. Overall the new Tucson feels refreshing and eye-pleasing from the outside. 
The ivory-clad interior and plush ventilated seats with unique metal accents add a sense of space and splendour, coupled with a voice-enabled panoramic sunroof. The lines inside the cabin flow in a minimalistic design, adding to the definition of opulence. The LWB enables oodles of legroom and headroom with deep recline angles for the rear passengers and a boss mode found in premium sedans a segment or two above Tucson's asking price. The interior of the Tucson makes it a comfortable, spacious abode with a focus on comfort, the luxury of a serene driving experience and class-leading safety features, including ADAS level 2 aided by front and rear radars with a front camera. This makes Tucson one of the safest cars available in India. 
Is it the features, performance, luxury, safety or something else? 
Available in multiple engine options – a 2L petrol (156PS and 192Nm) and a 2L diesel (186PS and 415Nm) with an AWD variant featuring multi-terrain modes (snow, mud and sand), the Tucson offers versatility. The transmission options include a 6-speed automatic on the petrol, while the diesel variants have a sleek shifting 8-speed automatic. The engines and transmission options offer linear, smooth power delivery, with the diesel tickling the enthusiast's senses. The NVH levels are so darn impressive; they're unlike any Hyundai we've experienced. Couple that with the ivory-clad spacious interiors, customisable seat positions on the front row and deep recline angles on the rear along with passenger walk-in mode, amplifying the sense of sumptuousness, unlike most competitors. With 4 disc brakes on all 4 tyres, level 2 ADAS with 19 class-leading features safeguard you, pedestrians, other cars and the precious Tucson from any nuances on the road. The braking performance is also linear despite all discs on all tyres and adds to the overall experience of plushness.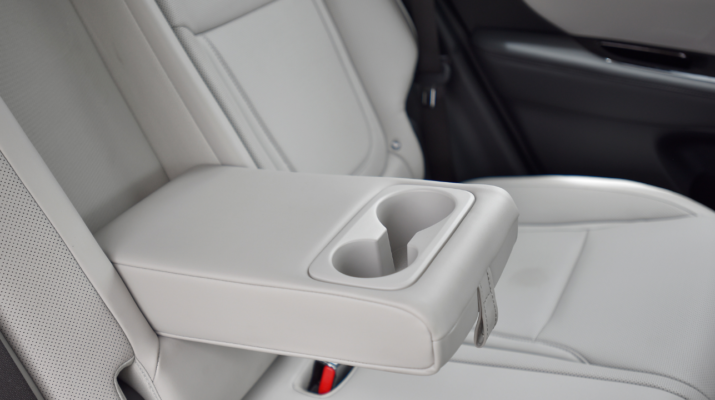 Hyundai Tucson is one of the safest cars on Indian roads. The level 2 ADAS makes it almost impossible to collide the car with anything on the road. There are tonnes of customisations to customise the ADAS aids as per personal preference. Here's a list of all the advanced driving-assistance system safety features for your reference. Forward Collision-Avoidance Assist (FCA), Car/Pedestrian/Cyclist + Junction Turning, Front collision warning (FCW), Lane Keeping Assist (LKA), Lane Departure Warning (LDW), Blind-Spot Collision-Avoidance Assist (BCA), Blind-Spot Collision Warning (BCW), Blind-Spot View Monitor (BVM), Safe Exit Warning (SEW), Driver Attention Warning (DAW), Smart Cruise Control with Stop & GO (SCC with S&G), Lane Following Assist (LFA), High Beam Assist (HBA), Leading Vehicle Departure Alert (LVDA), Rear Cross-Traffic Collision-Avoidance Assist (RCCA), Rear Cross-Traffic Collision Warning (RCCW) and Surround View Monitor (SVM). The 360-degree cameras offer high resolution and enable dynamic parking assist lines for added convenience. The considerable safety net with numerous features cocooned in luxury makes this car seem much more valuable than its asking price. 
Why is Tucson Hyundai's global bestseller? 
We scouted out with the Tucson, searching for answers to why it is Hyundai's global bestseller. Tucson's unaccountable features, extensive safety net with the best-in-class package, and plush feel of the ivory-clad interiors make it a fantastic premium SUV for anyone looking to upgrade their driving experience into grandeur daily drives. Hyundai designers and engineers have hit the ball right out of the park regarding the new Tucson. No wonder this car is a global bestseller featured in blockbuster cinemas and is now available as a blockbuster in our daily drives.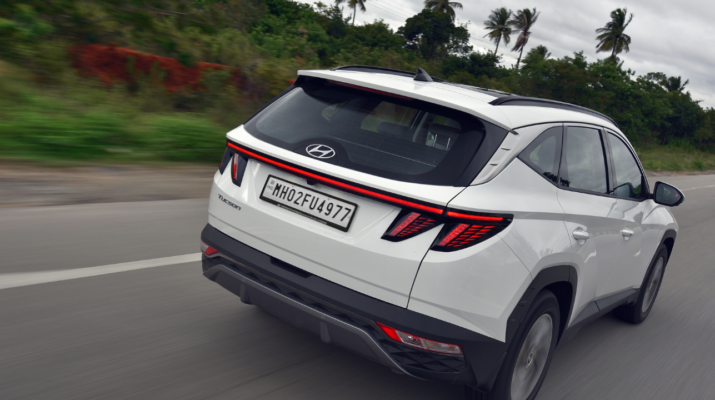 2.0L Nu Petrol – 156PS | 192Nm | 6-speed AT
2.0L R Diesel – 186PS | 415Nm | 8-speed AT
ADAS level 2 – 19 safety features 
360-degree cameras
60+ Bluelink features 
3 years unlimited warranty