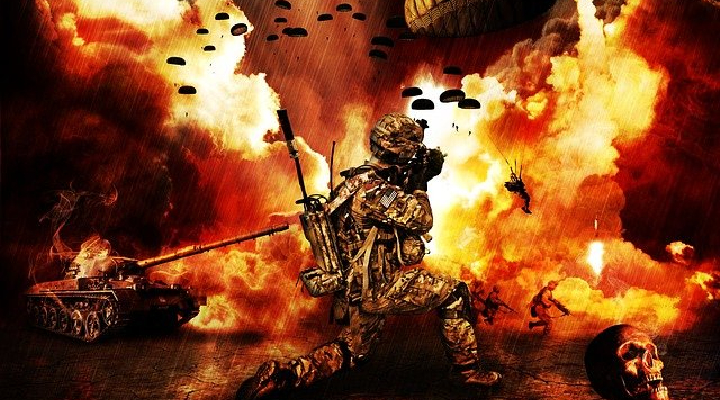 After the advent of IoT (Internet-of-Things), the world has changed. IoT is penetrating each sector by bringing improvement and upgrading the lifestyle of humankind. But, Exhibit has decided to talk on the defence front, and IoT enables respective countries' military to enhance their deterrence capability. Let's know more about DIoT (Defence Internet-of-Things) from this blog. 
Defence Internet-Of-Things: Stats & Insights
According to a renowned firm, GlobalData, the projection of the IoT market is about to touch the market of $ 1.1 trillion (around 80 lacs Crore). You will go into the awestruck mode, but the number of patents filed under Aerospace, Defence & Security has jumped in recent years, with more than 15000 average in a year.
DIoT & Cybersecurity
Imagine a chip is inserted with the controller. Hence, if you give some sort of instructions, this controller can make a call. Now, imagine if you have a bunch of such robots that can make an automated call to any point at one point or in a time series. It will lock the communication pipeline for real callers. In the year 2016, a US company named Dyn witnessed a DDoS. And, this attack weaponized IoT. Hackers harnessed IoT even in "Krebs on Security" by letting them suffer through DDoS attacks. Hence, IoT has a great potential to use as a cybersecurity weapon and tarnish enemy infrastructure.
Drones & Surveillance
Drones can help a lot in upgrading border security. If you add facets of thermal imaging and 3D mapping, drones will provide the exact location of trespassers. Hence, UAVs are perfect for detecting any penetration in your borders. R&D of drones can help militaries to install nano and small missiles in these UAVs that the army can use to shoot down through aerial attacks. 
Cartridge Sensor
Ministries of each company should facilitate a level-playing field to develop cartridge sensors that can in real-time assess and accordingly generate signals of when to reload the assault rifle or other missile system. Such alerts will keep the concerned individuals ready to load the optimum acumen.
Weapons Inventory
You are handling inventory operations of the weapons department in your command. If you deploy small IoT-based bots in the warehouse, it will be their responsibility to keep a count of every record of weapons. Hence, these DIoT devices don't need to have a lethal application in the defence sector. Even one can assign roles for defence fleet management. Such a fleet management system and inventory handling operations can reduce the logistics cost by a great margin.
Conclusion
What Exhibit has discussed are some of the aspects that will have a futuristic presence tomorrow for sure. But, considering the current progress of Defence Internet-of-Things, it has to cover many milestones. Therefore, one must wait for future developments. If you want to check our other articles under defence section, click here.