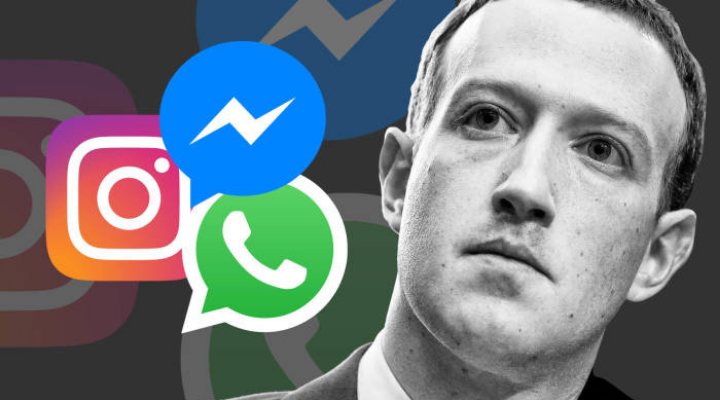 On late Monday, a global outage intruded Mark Zuckerberg's empire of apps, which include WhatsApp, Facebook, Instagram, Messenger, Oculus VR, and apps that required Facebook login to work. The services of these vital Facebook platforms used by billions of people were down worldwide, including in India, for about 6-long hours. The apps slowly flashed back to life, but it turned out to be the most prolonged outage in the history of Facebook platforms.
Over 3.5 billion people worldwide use Facebook, Instagram, Messenger and WhatsApp to communicate with friends and family, and a large number of people use these platforms to expand and promote their businesses through advertising and outreach. The outage again shows the world how much we're dependant on social media platforms and how a couple of hours of outage could disrupt our day-to-day lives.
The Reason
The company hasn't clarified the reason behind the outage yet, but when contacted, a WhatsApp spokesperson said in a statement, "We're aware that some people are experiencing issues with WhatsApp at the moment. We're working to get things back to normal and will send an update here as soon as possible. Thanks for your patience!" A similar official statement arrives from a Facebook and Instagram spokesperson apologizing for the inconvenience.
The outage could be due to issues related to the server-side, like past outage incidents wherein platforms like WhatsApp, Instagram, and Messenger experienced massive outages. Another reason could be issues related to its Domain Name System records, often referred to as the internet's phone book, which is where those sites stay live. One of the Twitter users discovered and tweeted, "someone nuked the DNS A and AAA records for Facebook, Instagram, and WhatsApp".
Meanwhile, taking advantage of the situation, Twitter CEO jokingly asked the same user who revealed the issues related to DNS A and AAA records how much are Facebook, Instagram and WhatsApp up for sale? Furthermore, during the 6-hour long outage, people favoured Twitter, Signal, iMessage and others to connect with friends and family members. Facebook and its platforms ultimately restored their services after a team got access to the server computers, but the outage's cause remained unclear.