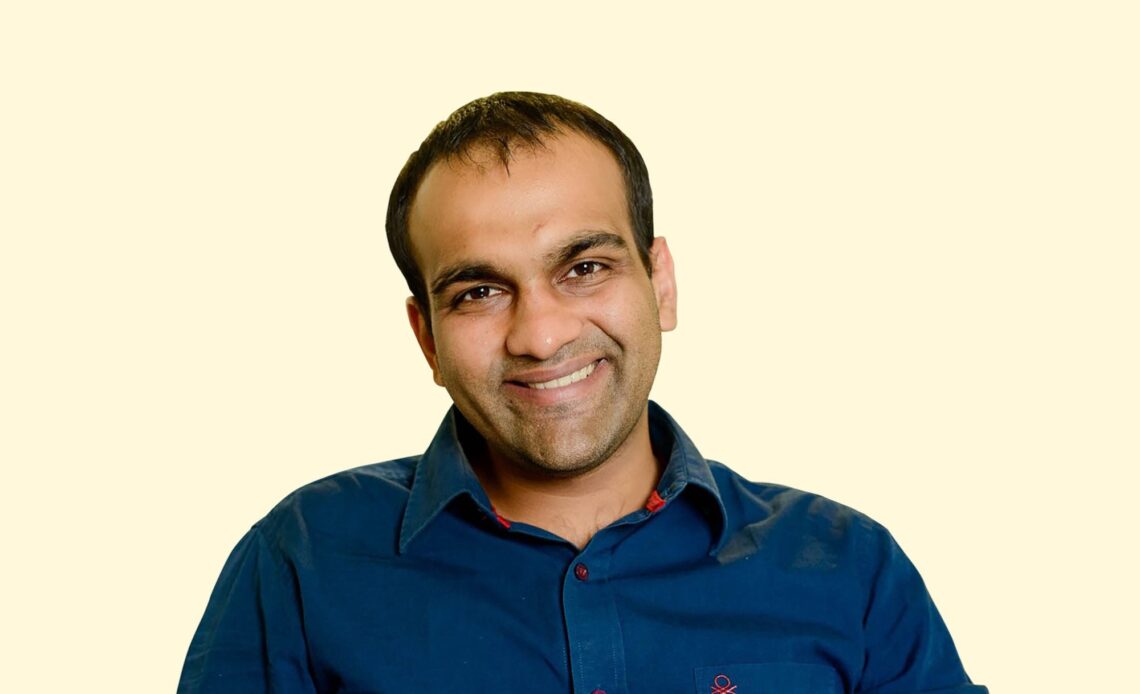 Ex: How have things changed ever since Reliance Industries acquired Haptik?
Aakrit: The strategic investment by Jio has helped Haptik secure the support and resources needed to massively scale up operations – enhancing and expanding our Enterprise CX platform that caters to 300+ clients today. This partnership has also boosted Haptik's existing enterprise business, augmenting our ability to build innovative solutions for enterprise partners across the globe.
Ex: Could you explain Conversational AI in simple terms?
Aakrit: Conversational AI is the term that can be used to describe an AI-enabled chat solution on the brand's website, app, and any other messaging platforms, and they are widely known as "chatbots". Brands can leverage the capabilities of a Conversational AI solution to enhance their CX and NPS. We can deploy a Conversational AI solution to reduce customer support costs, boost customer engagement and increase sales.
Ex: How does Haptik stand out in an ocean of similar service providers?
Aakrit: Haptik is the Conversational AI industry pioneer and operates at an unparalleled scale. Haptik also enjoys the trust of some of India's largest brands. Haptik offers an end-to-end 360° holistic CX suite to our customers. Haptik's proprietary Natural Language Understanding (NLU) leads the industry with the most human-like conversational experience for our customers.
Haptik enables Enterprise-grade architecture with 200k CCU and 99.9% uptime. Its compliance with GDPR and ISO: 27001 ensures the highest security practices in place for your brand. Apart from having the best-in-class technology, our partners get a top-notch Customer Success team who understands their business goals & objectives and aligns the solution to meet such needs. 
Ex: Why should you add Instagram chatbots to your CX stack?
Aakrit: Messaging is an integral part of Instagram; it helps customers connect with brands personally through multiple avenues like Feed, Stories, Mentions, and DM's. It is a solid revenue stream for many brands. It boosts sales by accelerating the decision-making process for customers, increases average cart order, improves conversions, and drives repeat purchases. The AI chatbot can collect basic user details such as email, phone number, and intent of reaching out.
Instagram chatbots can answer prices, order statuses, cancellations, and other typical questions. If a customer issue is complicated, it can be automatically escalated to a live person based on their skill sets and current workload, leading to faster responses, lower wait times, and improved customer satisfaction. Instagram chatbots can also be leveraged to drive deeper customer engagement through unique features such as Trigger keyword-based conversations, Icebreakers & Advertising CTA.
Ex: What are the current and emerging trends of WhatsApp e-commerce?
Aakrit: WhatsApp recently launched its new UI elements, a game-changer for the Conversational Commerce space. The new UI elements will boost the adoption of WhatsApp as a substantial revenue generator for multiple brands across different industries. 
WhatsApp also launched Marketing Notifications, known as non-transactional messages, to revolutionize how brands imagine customer engagement. In addition to the new UI elements, WhatsApp has also enabled brands to provide a seamless 3-click payment experience.
Ex: How are small businesses using WhatsApp to drive sales?
Aakrit: WhatsApp has been an asset for every small business. WhatsApp's products have always prioritized the growth of SMBs. Haptik launched Interakt, a custom WhatsApp solution for small business owners who want to leverage the power of WhatsApp. With the help of WhatsApp Catalogs & Carts, brands can transform WhatsApp into a sales channel by helping customers discover & purchase products here!
The Automated Business Notifications feature enables brands to efficiently manage customer conversations and improve their experience by creating automated workflows. Businesses can also send Bulk Campaigns & Broadcasts to reach out to their customers with relevant communication to build recall and boost sales. Brands can also roll out high-performing, top-of-the-mind notifications to alert users about new product catalogues, back-in-stock goods, and much more. 
Ex: What are Haptik's plans for growth and future endeavours?
Aakrit: We always think of expansion in terms of three different axis: new geography, new products, and new types of customers. As far as geography is concerned, we've expanded into four new countries this past year, all of which are in the development stage right now – North America (USA), South East Asia (Singapore, Indonesia, Malaysia, and the Philippines), Africa.
The second axis is new products. We have launched three to five new products this year, all beyond the standard chatbot offering. These include AI Agent Assist, Voice bot, Email bot, and two more products are coming up this month. And then finally, the third axis is new types of customers. Before this year, we have exclusively focused on Enterprise Customers. But this year, we launched a product for small and medium businesses, which is called Interakt. Interakt in one year is approaching almost half a million dollars in ARR. It is already contributing to roughly 5% of Haptik's business, and in the next financial year, it could contribute to maybe 20% of Haptik's business.