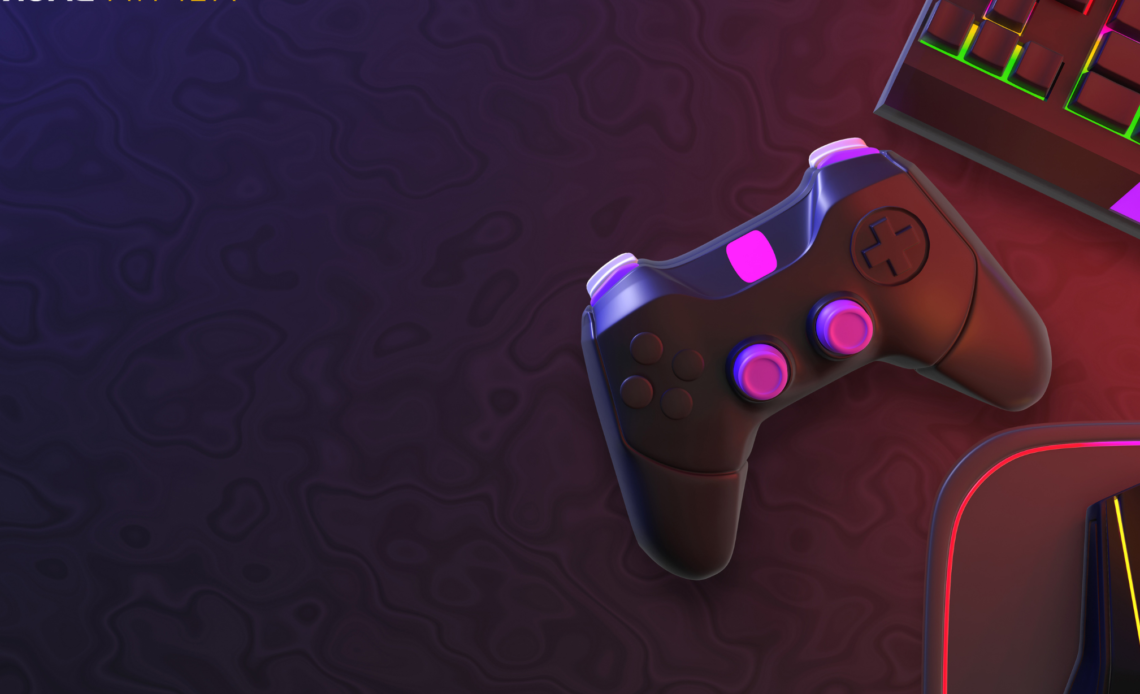 We call them grandparents cause they have the power to say "yes" even when our parents say "no". When everyone was worried about what to do and how to deal with the COVID-19 pandemic, there were some carefree grandparents who neglected the crisis and focused on learning and playing video games. You won't believe it, but these guys, especially the ones in the 55-64 age group, have broken some records and emerged as the fastest-growing demographic of gamers.
Being a guy who prefers public transportation to commute, I've seen a lot of drama happening around, especially in the local trains of Mumbai. One day, I was commuting from Dadar to Mulund, and then at one station, a guy in his 60s boarded the train and sat next to me. He laid back in his seat and started playing Call of Duty instead of opening the newspaper like regular older people. I was amazed, what a GRAND moment it was, unbelievable!
Another day, while chilling out with friends at the park, I met another old guy who later joined some of my friends in PUBG, and to my surprise, he celebrated his win by saying 'Winner Winner Chicken Dinner'. The 63-year-old guy was a retired police officer and alone mostly in life as all the family members were working. He told us he got to know about the online gaming world through his grandson during the pandemic and has never looked back.
While playing online games such as PUBG for about 20-25 hours a week, he met some of the coolest and nicest guys, and over the period, they've become his friends, even though he hasn't met them in person. Thanks to online gaming, the veteran officer is now a member of a few WhatsApp and Telegram groups, where they discuss games, life, and many things which I'm not allowed to reveal here. In many ways, playing games with youngsters helps older adults to stay updated with the time.
You must have at least one elderly member in your family or extended family who likes to play Candy Crush, Solitaire, Angry Birds, Ludo, Subway Surfer, Carrom, or Sudoku. Back then, in the late 90s, these guys were fans of games like Snake and Bounce. The elders love playing these games as they are simple, easy to learn, don't require too much effort, and offer a temporary escape from reality. Thanks to supportive grandchildren who help these grand-people understand the gaming world better.
The Benefits of Gaming:
Due to safety concerns, not all senior citizens are allowed to walk out of their homes, making their lives pretty sedentary. They miss going for a walk, meeting friends for lunch, and many other things which improve their emotional and mental health. According to several studies, seniors who play video games regularly or occasionally have greater well-being and social functioning than non-gamers. Being a regular gamer also helps to fight loneliness and depression.
Video games significantly impact their emotional, physical and cognitive quotient. The global percentage of people with Alzheimer's dementia is about 11%, which means 1 in 9 people above the age of 65 has Alzheimer's disease. When older people play video games, it helps them have an active memory, along with mental flexibility and multi-tasking, as gaming involves a lot of brain-related tasks assisting senior citizens in decreasing their Alzheimer's risk factors.
Lastly, who doesn't like to have fun in life? We all need a little enjoyment in life, and talking about senior people – they have spent many years working hard without thinking twice about their wishes. They are desperately in need of a break from mundane life. So, before your grandparents forget who you are, introduce them to the gaming world, and once they get attached to the video games, no one's gonna stop them cause no one has the guts to say "no" to them.