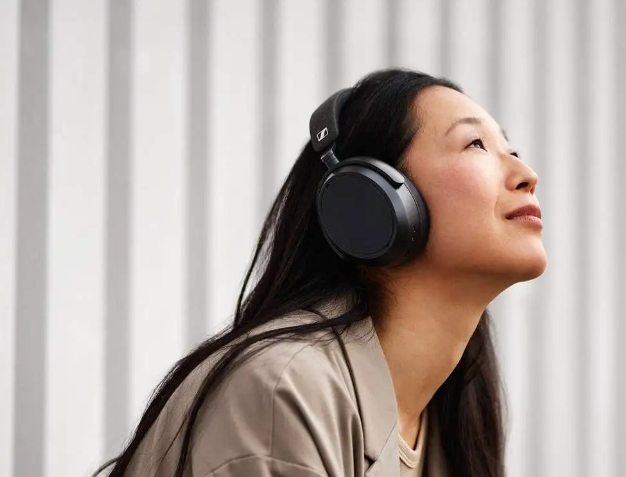 The German audio brand Sennheiser has expanded its product line in India with the launch of Sennheiser Momentum 4 wireless headphones. The global audio brand had introduced the headphones earlier this year globally, only to release them now for the Indian market. It is the successor to the Momentum 3 Wireless headphones released back in 2019. The latest addition in the Momentum lineup comes with Adaptive Noise Cancellation (ANC), having up to 60 hours and Bluetooth 5.2 connectivity with support for multiple audio codecs.
Sennheiser Momentum 4 Wireless Specifications
The latest head[hones feature a 42mm transducer, which provides improved dynamics, clarity, and listening experience. It also features a transparency mode, 2×2 digital beamforming microphone array and an automatic wind noise suppression which promises a better voice pick-up facility. It also comes with a built-in EQ, sound modes and sound customization features which enabled users to have a listening experience which matches their liking.
The Sennheiser Momentum 4 come with a lightweight design consisting of cushioned earpads and padded headbands. Users will be able to carry the device on the go as it comes with a fold-flat design and a slim case. The playback of the device can also be controlled through a touchpad interface for controlling playback. It comes with fast charging support which can provide six hours of listening in just 10 minutes of charge. The company claims that it has a battery prowess of 60-hour playtime.
Sennheiser Momentum 4 Wireless Price
The Sennheiser Momentum 4 Wireless is launched at the price of Rs 34,990. The device will be available to buy from the Amazon online store or Sennheiser's official website. Click HERE to buy the Sennheiser Momentum 4 Wireless.