The journey begins with the familiar click of a suitcase handle, a sound that echoes through airports and train stations worldwide. And when it comes to that trusty travel companion, few names are as recognisable as American Tourister. From the bustling streets of New York City to the tranquil beaches of Goa, American Tourister has become a beloved brand for adventurers and jet-setters alike.
American Tourister is a brand that has been around for nearly 90 years, offering high-quality luggage and travel accessories to people around the world. The company has a rich history, having experienced many ups and downs over the years. Let's take a closer look at the journey of American Tourister, from its foundation to the current state of the market.
Early Days
Sol and Irving Koffler founded American Tourister in 1933 in Providence, Rhode Island. They saw a need for affordable yet durable luggage that could withstand the rigours of travel, and they set out to create a product that would meet those needs. They began by designing a lightweight, sturdy suitcase made of reinforced twill that featured a distinctive two-tone design. The suitcase quickly became popular with travellers, and American Tourister became one of the most preferred brands.
In the following years, American Tourister continued to innovate, introducing new materials and designs to keep up with the changing needs of travellers. In the 1950s, the company introduced a new line of luggage made of lightweight fibreglass, which was both durable and stylish. The luggage line became extremely popular, and American Tourister soon became one of the most recognised luggage brands in the world for its quality and durability.
The Success Story
Throughout the 1960s and 1970s, American Tourister continued to expand its product line, introducing new styles and designs to appeal to a broader range of customers. The company also began to focus on international markets, opening offices and manufacturing facilities worldwide. 
In the 1980s, American Tourister underwent a significant transformation as the Samsonite Corporation acquired it. This acquisition allowed American Tourister to benefit from Samsonite's global reach and resources, and the two companies began to work together to develop new products and expand into new markets.
Later, American Tourister continued to grow and innovate in the coming years, introducing new products such as rolling luggage, duffel bags, and backpacks. The company also began to focus more on the needs of business travellers, developing a range of laptop bags and other accessories designed specifically for this market.
Beating the Competition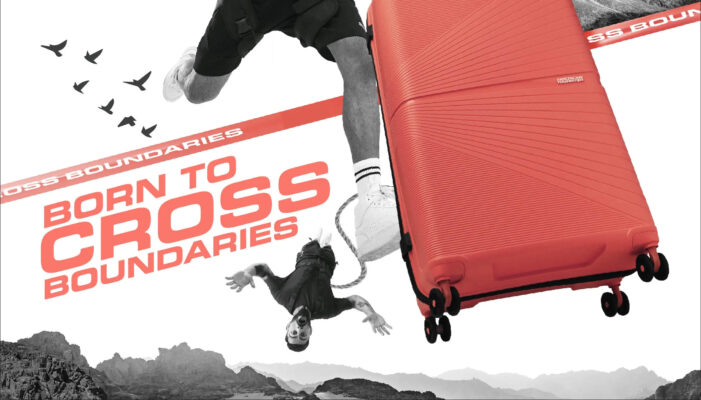 American Tourister is a global luggage brand that has established a reputation for quality, durability, and innovation. With a strong presence in the market, American Tourister faces stiff competition from other leading brands in the luggage industry. However, the brand has been able to stand out from its competitors by implementing a range of strategies that have helped it to beat the competition.
One of the key strategies used by American Tourister is innovation. The brand invests heavily in research and development to create more durable, stylish, and user-friendly products than its competitors. American Tourister's focus on innovation has resulted in the development of features such as lightweight materials, expandable compartments, and TSA locks, which have set the brand apart from its competitors.
Another strategy used by the company is its commitment to sustainability and social responsibility. The brand has implemented many initiatives to reduce its environmental impact, such as using recycled materials in its products and reducing its carbon footprint. This commitment to sustainability has resonated with consumers who value eco-friendly brands and helped American Tourister stand out from its competitors.
Current Market
American Tourister is a well-known luggage brand globally, providing a wide range of products to cater to all kinds of travellers. The company consistently innovates with new materials and designs to meet its customers' changing needs. However, in recent years, several other luggage brands have emerged, offering similar products at competitive prices, making the market fiercely competitive. To remain competitive, American Tourister focuses on innovation and quality, invests heavily in marketing, and has a strong brand identity. Despite these challenges, American Tourister continues to be a significant player in the industry and is committed to providing high-quality products to travellers worldwide.
Valuation
As a subsidiary of the larger Samsonite Corporation, American Tourister's valuation is tied to the overall performance of the Samsonite brand. In 2022, Samsonite's market capitalisation was valued at approximately $4.39 billion, with American Tourister representing a significant portion of the company's revenue.