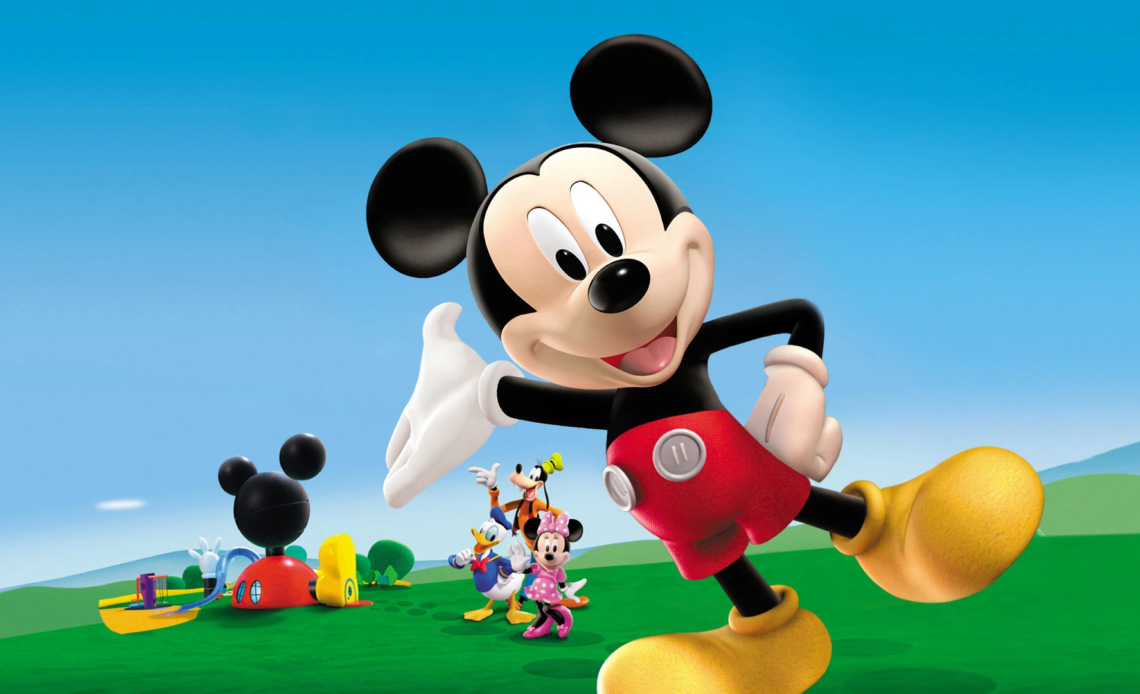 You can't say you haven't heard the name Disney. The mass media and entertainment conglomerate has been in the show business for about 100 years, and thanks to its iconic cartoon character 'Mickey Mouse', who helped them become a household name throughout the globe. The company was founded by brothers Walt Disney and Roy O. Disney on October 16, 1923, with the name Disney Brothers Studio.
Laugh-O-Gram
Disney Brothers Studios wasn't the first company co-founded by Walt Disney. Before Disney, he started a film studio, Laugh-O-Gram, with his friend and animator Ub Iwerks. In here, Walt made a short film called 'Alice in Wonderland, the first in his series of famous Alice Comedies. The company went bankrupt, but the short became a hit after New York film distributor Margaret J. Winkler bought it.
Walt Before Mickey
Walt's fate changed when he got a contract to create six Alice Comedies series, but before signing it up, he decided to move from Kansas City to Hollywood. He convinced his business associate Iwerks to move, and he agreed due to the then circumstances – Walt's brother, Roy, was recovering from tuberculosis there, and he wanted to become a live-action film director.
In 1926, the first ever official studio was established at Hyperion Avenue, and it was named Walt Disney Studio. Margaret J. Winkler, the distributor of the Alice Comedies series, handed over the distribution work to her husband, Charles Mintz. The relation between Walt and Charlez wasn't going well, as Walt wanted to move away from the mixed format to all animation.
In 1927, Charlez decided to start a new series of films under the distribution of Universal Pictures. He asked Walt to create a new character, and as a result, along with Iwerks, he created Oswald the Lucky Rabbit, one of the peppiest artworks from the studio. Later on, Charlez decided to reduce fees of Walt instead of raising them, and it became the reason Walt backed out with Iwerks.
The Birth of Mickey Mouse
Walt lost the rights to Oswald's character in 1928, and to conquer that, he co-created a new character who resembled Oswald in appearance, Mickey Mouse, one of the most famous cartoon characters in the world. The world thinks that Walt Disney is the man who created Mickey Mouse, but it was actually his best friend, Ub Iwerks, who designed the cartoon in 1928.
Mickey is the offspring of two fathers, Walt – the known father and Iwerks – the father who never got the limelight. Mickey is an anthropomorphic mouse who usually wears red shorts, large yellow shoes, and white gloves. He is one of the world's most recognisable fictional characters of all time, and his calm personality is inspired by the character of Champ, portrayed by Charlie Chaplin in many silent films.
The Gutsy Move by Walt Disney
After the formation of Mickey Mouse and enjoying the success of movies from the Silly Symphonies series, Walt decided to make Disney's first-ever feature-length animated film, Snow White and the Seven Dwarfs. When Walt decided to go for a realistic approach to make the film, his brother Roy warned him by saying it would bankrupt the studio.
However, Disney decided to trust his guts and created scenes from the movie as if they were live-action. It took Disney three years to make the movie, as the budget lifted from $0.15 million to $1.5 million. The gutsy move helped the movie to become the highest-grossing film of all time; it collected around $8 million at the box office, equivalent to $150,796,296 in 2021.
La La Disneyland
The idea of creating an amusement park came into Walt Disney's mind when he visited Griffith Park with his daughters, Diane and Sharon. While watching them ride the merry-go-round, he started thinking about the idea of a place where adults and their children could have fun together, and the answer to his question resulted in him constructing Disneyland.
The Halt of a Walt
Walt Disney Studio and the other ventures associated with the company made Walt Disney one of the most popular personalities in the world. The pioneer of the American animation industry died on 15th December 1966 after a month-long fight with lung cancer. He was the first to be nominated for Academy Awards in six categories, and throughout his career, he won 22 Oscars from 59 nominations.
The Disney Renaissance
After the death of Walt Disney, the company continued making live-action films but almost abandoned the animation industry until the late 1980s when the "Disney Renaissance" began with the 1989 released movie – The Little Mermaid. The Renaissance period was from 1989 to 1999, when the company produced critically and commercially successful animated films, mostly musical adaptations of well-known stories.
Valuation
Assets: US$203.63 billion (2022)
With over 2,00,000 employees, Disney's current* net worth is about $98.88 billion.
Television and Entertainment Networks Owned by Disney
American Broadcasting Company (ABC)
National Geographic Channel
ESPN (Disney owns an 80% stake)
A&E (50% equity holding with Hearst Corporation)
The History Channel (50% equity holding with Hearst Corporation)
Fusion TV
NBC Universal
Disney Junior
Disney Radio
Disney Channel
Streaming Services Owned by Disney
Disney+ 
ESPN+ 
Hulu
Hotstar
ABC+
Studios and Other Companies that Disney Owns
Pixar Animation Studios
Marvel Entertainment Inc
Caravan Pictures in Hollywood
Core Publishing
Walt Disney Studios
Vice Media (10% stake)
Lucasfilm Ltd
Hollywood Records
Theme Parks Owned by Disney
Walt Disney World Resort
Magic Kingdom Park
Disney's Blizzard Beach Water Park
Disneyland Resort 
Disneyland Paris 
Fantasy Land
Seven Dwarfs Mine Train
Mermaid Lagoon
American Waterfront
Mickey's Toontown
Avengers Campus
Arendelle – World of Frozen
Image of Adventureland
Adventureland
Image of Liberty Square
Liberty Square
Image of American Waterfront
Shanghai Disneyland Park
Disney's Animal Kingdom Theme Park
Key People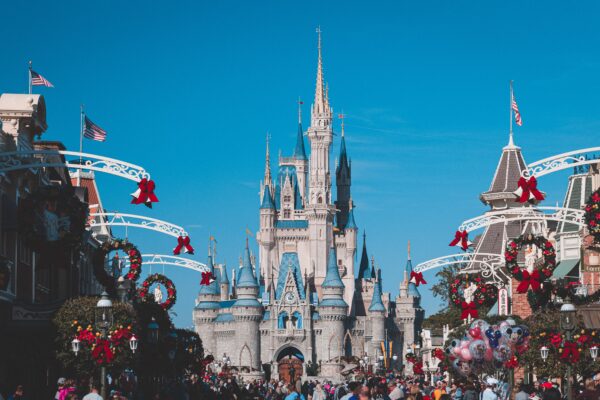 Walt Disney, Founder
Roy O. Disney, Founder
Susan Arnold, Chairwoman
Bob Iger, Chief Executive Officer
7 Interesting Facts about Disney!
Before changing its name to the Walt Disney Company in 1986, the company operated under names like Disney Brothers Studio, Walt Disney Studio and Walt Disney Productions.

When Charlez threatened Walt to start his own studio and kept most of his animation staff with him, Iwerks was the only animator who remained with Walt.

Mickey Mouse was originally named Mortimer Mouse, but Walt's wife urged him to change it to Mickey Mouse, and the rest is history.

Disneyland Park (previously Disneyland), a theme park constructed in 1955 in Anaheim, California, is the only park designed and constructed under the direct supervision of Walt Disney.

The Jungle Book (1967) was one of the last films Walt worked on, and it remained as Disney's most successful film for the next two decades.

The actors who voiced Mickey (Wayne Allwine) and Minnie (Russi Taylor) began dating, and the cartoon romance became real life as they got married.

When Mickey Mouse turned 50, they put him on the Hollywood Walk of Fame to celebrate his achievement in the entertainment industry. He was the first animated character to get a star on the Hollywood Walk of Fame.