Being an Indian, we all know Honda mainly because of their joint venture with Hero MotoCorp Limited, which started in 1984 as Hero Honda Motors Limited and was terminated by December 2010. Though the Minato, Tokyo, headquartered Japanese company separated itself from Hero MotoCorp Limited, it successfully maintained its business in the country by launching different automobiles and motorcycles.
How Does Honda Begin its Journey?
The engineer and automobile fanatic Soichiro Honda took over an old factory that mainly couched in ruins from wartime bombings in 1946 and founded Honda Technical Research Institute in Hamamatsu, Japan. In a tiny space of 170 sq ft. and with only 12 employees, he built small, efficient internal combustion engines and sold customised bicycles with attached motors. Since childhood, Soichiro was a dreamer and interested in automobiles, and to fulfill his passion, he started working as a mechanic during his youth at the Art Shokai garage, where he tuned cars and entered them into races using his friend's garage.
The Honda Technical Research Institute was incorporated as Honda Motor Company in 1948 and commenced producing motorcycles in 1949. Soon, the newly founded Honda hired a marketing specialist Takeo Fujisawa, who provided requisite business and marketing expertise to complement Soichiro Honda's technical propensity. Soichiro Honda and Takeo Fujisawa co-founded Honda Motor Co., Ltd, where Soichiro controlled the engineering and product development while Takeo managed the financial side of the company. The hardworking duo took the company from a small manufacturer of bicycle engines to a worldwide car manufacturer.
How Does Honda Shot to Fame in the World?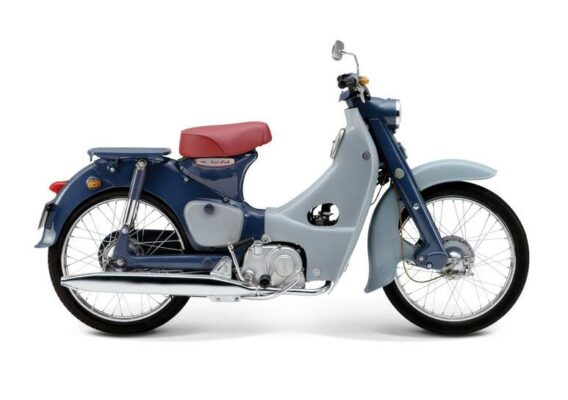 Honda shot to fame within a decade of its establishment and became the world's largest motorcycle manufacturer. Thanks to the Honda C-100, a small-engine motorcycle introduced in 1953, and by 1959, it was the largest-selling motorcycle in the world. Since its foundation, the company has manufactured over 400 million motorcycles and has produced more than 14 million internal combustion engines each year, earning the position of the world's largest manufacturer of internal combustion engines measured by volume. The company began manufacturing automobiles in 1963, and the first automobile from Honda was the T360 mini pick-up truck.
The Concept of a "People's Car"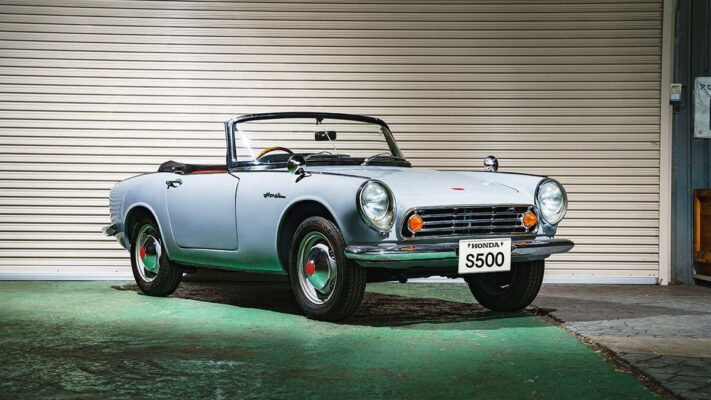 A four-seater with a top speed of 100 km/h and an affordable price was the summary of the concept of building people's car in the early '60s. Honda followed the outline and unveiled the Honda S360 sports car, on June 5, 1962, during the 11th National Honda Meeting General Assembly held at Suzuka Circuit. Later on, the company launched its first production car and first passenger automobile, the Honda S500 sports car, which entered production in October 1963.
Further growth in the Automobile world
Honda Motor Company established a United States subsidiary, the American Honda Motor Company, for manufacturing motorcycles and automobiles in the United States. In 2001, Honda became the second-largest Japanese automobile manufacturer after Toyota, a major car manufacturing company that bought Soichiro Honda's highly automated product in 1941 to utilise unskilled workers to produce high-quality piston rings. According to the OICA report, in 2017, Honda was the 7th largest automobile manufacturer in the world.
Honda in India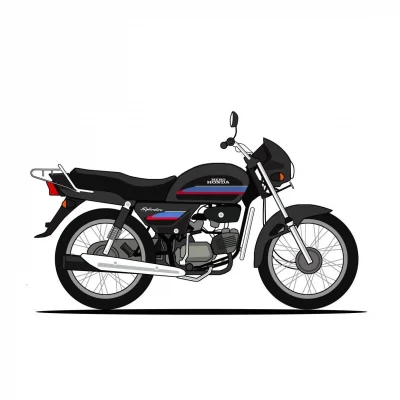 Outside the Japanese boundaries, Honda is known for its joint ventures, especially in India, where it partnered with Hero Group and started its operations in 1984 by forming the joint venture Hero Honda Motors Limited. Hero Honda launched a four-stroke bike with a popular advertising campaign based on the tag line- "Fill it, Shut it, Forget it". The campaign did a miracle for the new joint venture, and the newly formed brand took the market by storm. 
The Hero Honda Splendor and Hero Honda Passion were two of the best-selling motorcycles from the brand, which worked brilliantly in Indian conditions and were best suited for the Indian psyche. In 2001, the joint venture became the second largest two-wheeler manufacturing company in India and globally but unfortunately, in December 2010, the board of directors of Hero Honda Motors Limited had decided to terminate the joint venture due to rising differences between the two partners. 
After termination, both the companies started operating differently and soon became rivals. Hero Group renamed the company from Hero Honda Motors Limited to Hero MotoCorp Limited on 29 July 2011 and began exporting their motorcycles to Latin America, Africa and West Asia. Currently, Hero MotoCorp Limited is the largest two-wheeler manufacturer in India and even globally, but during the joint venture times, Hero Group mainly relied on their Japanese counterpart Honda for the technology in their bikes.
Besides motorcycles, Honda also has a division of Automobiles in India, Honda Cars India Ltd. (HCIL), which was established in 1995 as a joint venture called Honda Siel Cars India (HSCI). The automobile division's first manufacturing plant in Greater Noida started operations in 1997 and manufactures about 100,000 units annually. The second plant in India is at Tapukara in the Alwar District of Rajasthan, spread over 450 acres of land. The Japanese carmaker has 371 dealership outlets across 121 cities in 20 states and 3 Union Territories in India. The current models are Honda City, Honda Jazz, Honda Amaze and Honda WR-V, while the discontinued models are Honda Accord, Honda Civic, Honda CR-V, Honda Brio, Honda Mobilio and Honda BR-V.
Honda Marketing Strategies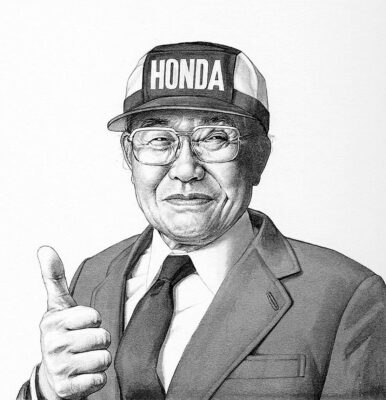 Every good company focuses on its marketing strategies as it helps the brand create products and services with the best chances for making a profit, and over the several decades, Honda had some fantastic marketing and advertising campaigns, be it a Honda Accord campaign with a tagline, "Isn't it nice when things just… work?" or a humour-based commercial where a casual-looking man knocks on a TV screen and says, "I'm Mr. Opportunity, and I'm knockin," Honda had done it all. Besides strategic marketing and advertising of their major products, Honda sells genuine accessories through a separate retail chain called Honda Access for their motorcycle, scooter, and automobile products, which helps the company gain more profits.
3 Unique Things About Honda Cars
Resale Value
Indian buyers usually examine the fuel efficiency & resale value while purchasing a new car, and Honda has a lot to offer in these two sections. Honda cars have a tremendous resale market due to their high reliability, and a well-maintained Honda car can make up to 60-70% of the original value, or at least 50% as a minimum.
Features & Safety
Japanese and German automobile technology is always a step ahead of the world. Being a Japanese automobile manufacturer, Honda never disappoints us with advanced tech and always provides reliable features at an affordable price. About safety, it is one of the essential factors and cannot be ignored. Honda cars pay full attention and effort to make every car safe, and most of their cars have a 4-5 star NCAP test rating.
VTEC Engines
VTEC is a system developed and introduced by Honda back in 1989 to improve the volumetric efficiency of a four-stroke internal combustion engine. It stands for Variable Timing & Lift Electronic Control and provides outstanding driving dynamics that helps the car to dance at the user's fingertips. The Indian Honda's get i-VTEC, which offers more fuel efficiency, allows users to endure the world of rising fuel prices.
Leaving Blue Skies for Our Children
Honda is committed to proactive environmental conservation activities and had set a target in 2011 to slice CO2 emissions from its global products by 30 per cent by the end of 2020, and they've achieved it successfully. The Slogan' Blue Skies for Our Children' expresses the company's proactive commitment to improving the environment worldwide. Driven by the rallying cry of "blue skies for our children," Honda engineers created a groundbreaking CVCC engine that made the Honda Civic the first vehicle to meet the strict emissions standards of the new United States Clean Air Act without using a catalytic converter.