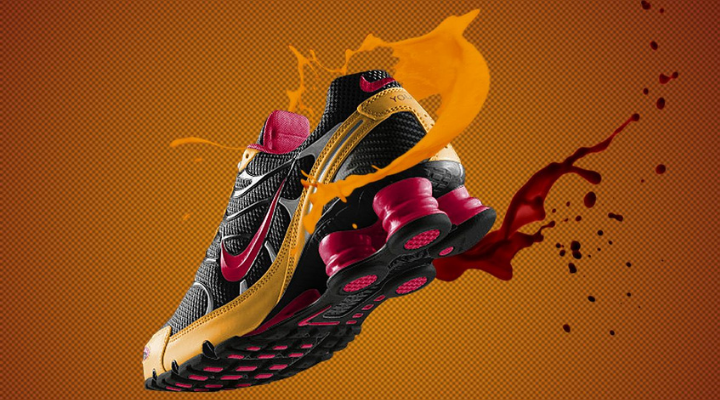 Your shoes are the first thing people subconsciously notice about you, which means it's important to have a pair of high-quality shoes and when it comes to high-quality shoes, who's going to beat Nike, the undisputed leader in the shoe market. The company started off with a shoemaking business, and currently, Nike, Inc. is engaged in the design, development, manufacturing, and sales of footwear, apparel, equipment, accessories, and services.
How Was Nike Started?
Nike, originally known as Blue Ribbon Sports (BRS) from 1964–78, is the world's most popular and biggest sportswear company headquartered in Beaverton, Oregon, America. The company was founded by a track athlete Phil Knight and his track-and-field coach at the University of Oregon, Bill Bowerman, on January 25, 1964.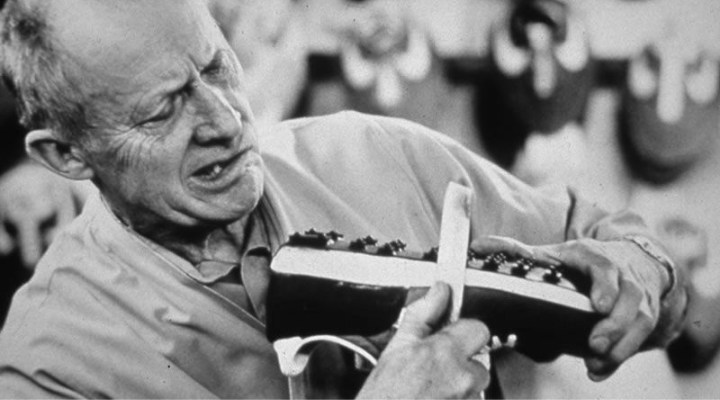 The company initially operated in Eugene, Oregon as a distributor for Japanese shoemaker Onitsuka Tiger and sold 1,300 pairs of Japanese running shoes grossing $8,000 during its first year of business. In the next couple of years, the sales reached above $20,000, and with that, BRS inaugurated its first retail outlet in 1966, at 3107 Pico Boulevard in Santa Monica, California.
Blue Ribbon Sports expanded retail and distribution operations on the East Coast after a tremendous boost in sales, and shortly by 1971, the relationship between BRS and Onitsuka Tiger came to an end. After parting, BRS prepared to launch its footwear line, rebranded as Nike, which was named after a goddess from Greece. The company launched the first Nike brand shoe and showcased its newly designed Swoosh logo on June 18, 1971.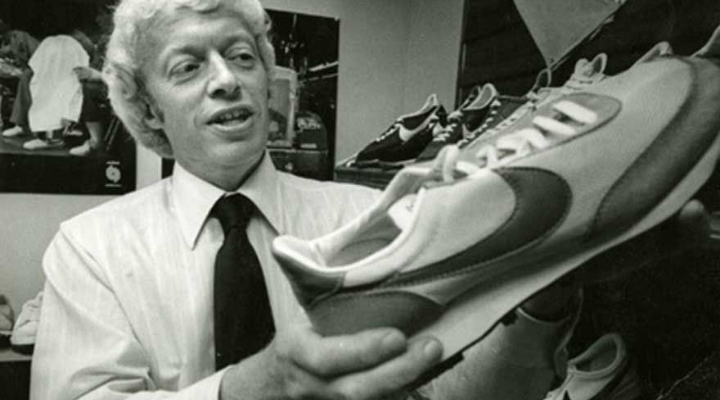 Top 5 Nike Products:
No matter what people around you think of who you are, your hair or skin colour, Nike convinces consumers that you're beyond all these materialistic things and you can do whatever you want to. The shoe-making legend respects the consumer and the importance of providing a quality product. The brand is creating top-notch products for athletes as well as everyday customers that help them perform better. 
Apart from shoes, the company makes other sports-related products like T-shirts, tracksuits, jackets, gloves, hats, socks, and glasses. Nike produces a wide range of sports equipment and apparel, but the company started its journey with track running shoes, and within a couple of years of establishment, brought jogging as a regular exercise to America. Let's take a look at some of the best shoes produced by Nike over the 50 years.
The Cortez shoes manufactured by Onitsuka Tiger and distributed by BRS were one of the best-selling shoes in 1968, and most of its credit goes to the 1968 Olympics, held in Mexico. The product was so successful that they couldn't keep up with the demand, and Onitsuka Tiger was fulfilling the local demand first and was sending only leftovers to America. The fact is Bill Bowerman designed them, but back then, BRS wasn't an established brand, and till the contract date, all the rights belonged to Onitsuka Tiger. Only during these times, Bill & Phil thought about evolving beyond a simple distributor. The Cortez shoes paved the path of Nike as the founder duo understood what they could do if they started their own shoe-making business single-handedly.
Nike Air Max shoe lineup was first released in 1987 and was conceptualized by Tinker Hatfield. They are identified by their midsoles incorporating flexible urethane sacks filled with pressurized gas, noticeable from the shoe's exterior and designed to provide cushioning underfoot. The Air Max lineup holds consistent popularity, especially among sneakerheads, hip-hoppers and gabbers. The latest product in the lineup was released in 2019, named Air Max 720.
Nike signed the ever-popular basketball player Michael Jordan in 1984 to promote the brand, which proved to be one of the biggest boosts to Nike'sNike's publicity and sales. The massively successful collaboration between Nike & Michael Jordan resulted in the creation of the unique Air Jordan brand. The Nike Air Jordan shoes were built and designed by keeping the basketball environment in mind. The Air Jordan shoes represent hard work, determination, swag, and drive to accomplish whatever you put your mind to.
Nike SB or Nike Skate Boarding is a lineup of shoes, clothing, and other skateboarding equipment. Nike began production of its line of skate shoes in 1997 but failed to create an impact on the market during its initial years due to other established skate shoe-making companies like DC, Globe, and Vans. Later on, Nike signed popular American street skateboarder Paul Rodriguez as a figurehead for the brand, and it helped the brand gain people's attention. Over the years, the Nike SB lineup has created many products, including a few special edition shoes.

The Nike Air Force is an athletic shoe range, and Air Force 1 was the first product from the lineup which designer Bruce Kilgore created in 1982. It was the first basketball shoe to use the Nike Air technology and was offered in low, mid and high-top. The Nike Air Force shoes were named after the plane that carries the President of the United States.
Acquisitions:
Currently, Nike is one of the bestselling shoe manufacturers in the world and since its establishment back in 1964, the shoemaking giant has acquired a number of companies. Nike acquired upscale footwear company, Cole Haan, in 1988; it was Nike's first Acquisition. Later in the years, Nike purchased Bauer Hockey in 1994, Bob Hurley's surf apparel company Hurley International in 2002, and paid US$309 million to acquire once-bankrupt rival Converse in the year 2003. Acquiring other companies and handling their businesses somehow distracts Nike from its core business, and to concentrate more on its own brand, Nike sold Bauer Hockey in 2008 and Cole Haan in 2013. Currently, Converse is the only subsidiary owned by Nike.
Valuation:
Currently, Nike is the world's leading athletic shoes and sports apparel company. The company has claimed the title of World's Most Valuable Apparel Brand in 2021 (it's seventh in a row) and has maintained a considerable lead over second-ranked Gucci. Nike has a market valuation of about $244 billion, and the Oregon-based company has over 1100 stores all over the world. The Nike co-founder Phil Knight and his family control about 20% of the business entity, and they are the world's 23rd richest with a net worth of $58.8 billion.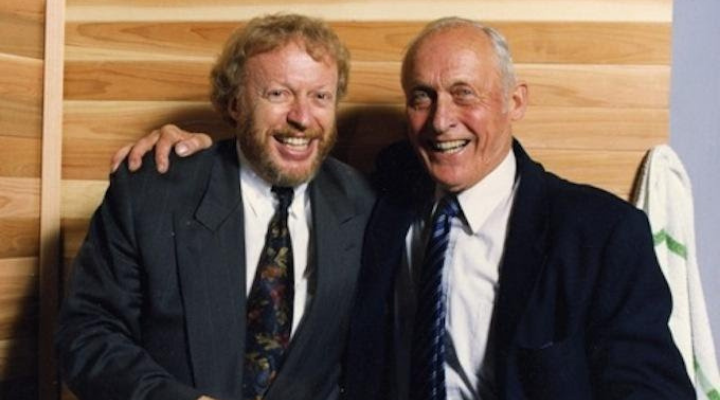 Did You Know?
Billy Bowerman, the co-founder of Nike, used to make prototypes from kangaroo leather, deer hide, and fish skin during the company's initial days.

Nike was formed because Phil Knight, the co-founder of Nike, was challenged to come up with a business plan for a college assignment.

The popular Nike slogan 'Just Do It' was inspired by a serial killer, Gary Gilmore's last words 'Let's Do It', which he said before his execution.

Nike sells over

900 million items in one year and takes up approximately 62% market share of athletic shoes.

Graphic Designer Carolyn Davidson is best known for designing the Nike Swoosh logo, but the company paid her only $35 for her work. Currently, the Swoosh logo is worth $26 billion alone, not a fair deal for Carolyn.

Nike has recently created electronically paired-up shoes that can connect with a smartphone of whoever is wearing the shoes through a computing device embedded into the footwear.

The largest Nike store spans over 42,000 square feet and is situated on Oxford Street in London.

Romanian tennis player Ilie Nastase was the first athlete to endorse Nike, and Jeff Johnson was the first employee of Nike; yes, Jeff is the guy who came up with the name "Nike."