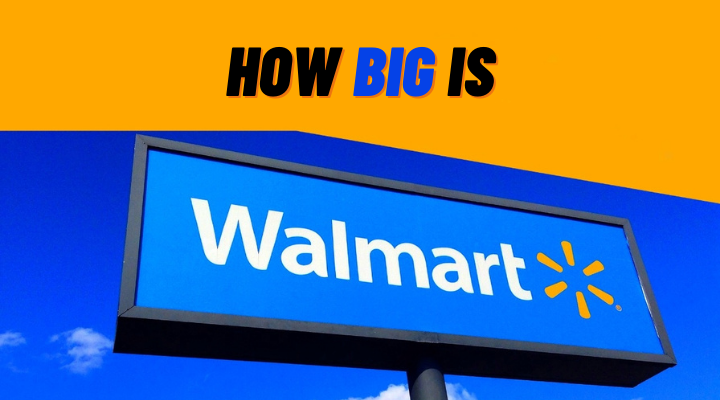 Walmart remains a little-known entity to most Indians, but it is a regular destination for Americans and several other countries. Walmart is an American chain of hypermarkets, discount department stores, and grocery stores, known for being the most successful company in the world. It's undoubtedly one of the most celebrated and profitable retailers in history, but how Walmart paved its path from a single store to become a global trendsetter is a miracle spin and here's our answer for the same.
How Did The Grand Vision Of Walmart Began?
The real journey began in 1950 when businessman Sam Walton shifted his base to Bentonville and opened Walton's 5&10 on the downtown square. Mr Walton's love for hunting and his vision to acquire most businesses in emerging suburbs and rural outposts that major retailers weren't serving drags him to Bentonville. Later on, driven by the store's success and to bring even greater opportunity and value to his customers, Sam opened the first Walmart in 1962.
Sam shared his vision for the company with associates in a way that was nearly unheard of in the industry. The founding of the first Walmart in Rogers was an experiment, and the Walton family was ready to take all the chances. At the same time, his competitors thought his idea to build a business by offering lower prices and a great shopping experience to the customer would never work, but his fate and dedication helped him achieve more than he could have imagined and by 1967, the Walton family owned 24 stores and scored $12.7 million in sales.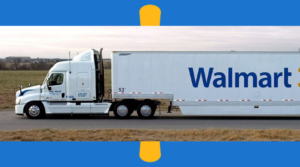 Furthermore, the expansion was fueled mainly by opening a number of chain stores around and beyond Arkansas along with acquiring the chains Mohr-Value and Kuhn's Big K. Sam's fearless approach in offering lower prices and delivering Walmart's value to customers in the U.S. and beyond set a standard for the company that lives on to this day. The family-owned business founded back in 1962 by Sam Walton in Rogers, Arkansas, is currently the world's largest private employer, with approximately 2.3 million employees.
How Walmart Stocks Helped Investors To Grow Big?
The share market trading has produced many millionaires over the decades, and one of the biggest winners has been the Walton family, who has topped Forbes' listing of the wealthiest families in America for the last three years. 
Walmart booked a respectable $78 million of revenue across its 51 stores by 1970, surpassing its competitors to become the nation's largest retailer. The retail giant matured as a publicly traded company in 1972 and offered 300,000 shares to the public at a price of $16.50 per share.
Walmart has had 11 two-for-one stock splits since its initial public offering. The stock split is a corporate term in which a company increases its shares while simultaneously lowering its market price. So, if you had purchased 100 shares of Walmart at its initial public offering price of $16.50 per share, after stock splits, your investment would be worth over $4.5 million today, and these numbers show us what kind of brand value Walmart had in the share market. 
The entire Walmart stock trip has been enormously rewarding for their shareholders except for the most recent past, as Walmart's newest shareholders haven't enjoyed blockbuster returns like their decades-old shareholders. 
Currently, Walmart's growth options are limited by its colossal size and by negative retailing trends, and that's the sole reason new-generation investors analyzing a Walmart stock purchase today are looking at an exceptionally diverse game. As of 28th May 2021, Walmart shares were trading at $142 per share.
Walmart India
Walmart has surpassed many giant retailers by offering the customers the lowest prices as promised from the start, leading the company to open over 11,400 stores globally. The retail giant first announced its plans to come to India in 2007 and commenced its journey in India by partnering along with Bharti Enterprises to achieve liberalization of the Indian market but failed to adapt and thrive in India's complex business environment and foreign investment policies.
Walmart moved away from its decades-old strategy of selling to customers directly by opening cash-and-carry (CC) format stores in India. The company expanded at lightning speed through heavy investments and developing enduring relationships with small stores and wholesale buyers, with 100% FDI allowed in cash-and-carry wholesale ventures. 
The cash-and-carry format works well for Walmart, and currently, the company has over 20 such stores in India and is expected to launch 50 stores by 2021 at an overall investment of over $500 million.
On 9th May 2018, U.S. retail giant signed a definitive agreement to acquire a 77 per cent stake in India's largest e-commerce firm, Flipkart, for $16 billion. Walmart's investment in Flipkart comes at a time when India's e-commerce industry is snowballing. The deal with Flipkart would offer Walmart a direct link to a market that is presumed to be worth $200 billion by 2026.
Sam Walton's Legacy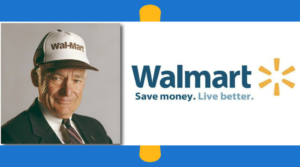 Sam Walton died in 1992, shortly after receiving the Medal of Freedom, but his legacy lives on. Sam Walton's strategy is formed on an unshakeable foundation: the lowest prices anytime, anywhere. After establishing his name with the tremendous success of Walmart, he opened the first Sam's Club in 1983 for serving small businesses and individuals and opened the first Walmart Supercenter by combining a supermarket with general merchandise.
Sam's Club
Walmart founder Sam Walton opened the first Sam's Club on 7th April 1983, in Midwest City, Oklahoma, taking on Costco in the emerging market of Members Only retail outlets. The clubs are arranged like warehouses, with merchandise stocked in steel bins and operate 599 membership warehouse clubs in the United States in 44 states, Puerto Rico and the U.S. Virgin Islands.
Walmart Supercenter
The first Walmart Supercenter, branded simply as Walmart, opened in Washington, Missouri, in 1988. Walmart Supercenters are hypermarkets with sizes varying from 69,000 to 260,000 square feet but averaging about 178,000 square feet. As of 30th April 2021, there were 3,570 Walmart Supercenters in the U.S. and the largest one in the world is located in Crossgates Commons in Albany, New York, covering a 260,000 square feet area.
Sam Walton's Top 10 Rules For Building A Better Business:
Commit to your business.

Share your profits with all your associates, and treat them as partners.

Motivate your partners.

Communicate everything you possibly can to your partners.

Appreciate everything your associates do for the business.

Celebrate your success.

Listen to everyone in your company.

Exceed your customers' expectations.

Control your expenses better than your competition.

Swim upstream.
Valuation & Debt
Walmart continued as a global leader in the ensuing years, and in the second decade of the 21st century, it began to acquire numerous e-commerce businesses, including Jet.com in 2016, Moosejaw in 2017 and Flipkart in 2018. As of 31st January 2021, Walmart's total revenue was $559 billion, and Sam's Club accounted for 11.3% of Walmart's revenue at $57.839 billion in the fiscal year 2019.
Currently, Walmart operates approximately 10,526 stores and clubs under 48 banners in 24 countries and eCommerce websites. As of 19th March 2021, long-term debt is at $45.04 billion, and current debt is at $3.83 billion, amounting to $48.87 billion in total debt.
The Timeline Of Major Events:
1968
– In 1968, it opened its first stores outside Arkansas in Sikeston, Missouri and Claremore, Oklahoma.
1970
– It began trading stock as a publicly held company on 1st October 1970 and was soon listed on the New York Stock Exchange.
1978
– In 1978, Walmart opened its pharmacy, auto service, and jewellery divisions.
1979
– Walmart's becomes the fastest company to reach a 1 billion milestone.
1983
– In April 1983, the company opened its first Sam's Club store, a membership-based discount warehouse club, in Midwest City, Oklahoma.
1990-
By 1990, it became the largest United States retailer by revenue.
2003
– Fiscal 2003 revenues of 244.52 billion make Wal-Mart the world's largest corporation.
2007
– On 12th September 2007, for the first time in 13 years, Walmart introduced new advertising with the slogan, Save Money Live Better, instead of Always Low Prices, Always.
2010
– On 22nd February 2010, the company confirmed acquiring the video streaming company Vudu, Inc. for an estimated 100 million.
2015
– In 2015, Walmart was the biggest US commercial producer of solar power with 142 MW capacity and had 17 energy storage projects.