The 21st century has witnessed rapid growth in technology, and day-by-day the technology is moving faster towards its peak. Almost every human being wants to stay on the same page with the technology, but we can not afford to buy every other newly launched gadget. Although some of us can afford it, they should not go for it as it'll add tons of e-waste to the earth, and we guys haven't figured out another planet to live on where we can stay safe and sound.
So, finding solutions on how to use the gadgets for the long term is the wisest thing we can do to save our planet, and being the most bought gadget in the world, Android smartphones have topped our list. Whatever range of smartphone you purchase, be it a premium, mid-range or an entry-level, after 8-9 months of usage, it'll turn slow and sluggish, and that's the reason we've come up with a few tips on how to speed up your old-slow Android Smartphone.
Stay Up To Date
The latest version of software update always brings bug fixes and comes with lots of general improvements. Your smartphone will notify you every time the system gets a newer version of Android as it tends to happen Over The Air, and even if somehow you missed the notification, you can always check for it by visiting Settings > About device > Software update > Check for updates. Along with the software update, make sure you've updated all the apps; if not, then visit the play store and do it now.
Prefer Light or Web Apps
A number of social media apps, including the major ones like Twitter, Facebook, and Instagram, offer full-fledged apps along with hundreds of features, but how many of these features mean to you. If you use these apps to the fullest, then it's cool to have full-fledged versions of them, but if you don't, then prefer using their lighter versions or mobile web versions as it'll save your storage space and help your device act faster. Also, make sure you're downloading all the apps from the play store and not from any third-party app store, as it's not a recommended option from experts.
Remove Home Screen Widgets & Live Wallpaper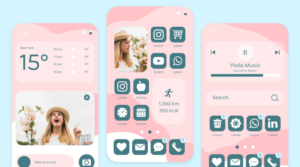 Home screen Widgets and Live wallpapers are cool to have, but they are one of the leading causes to slow down your smartphone. If Home Widgets are essential for you, keep them but ensure they're within a precise limit, and if you wish to remove some of the non-essentials, touch and hold the widget you want to remove, and then tap Remove from Home. The less cluttering on the home screen will always improve your smartphone's performance. Also, remove your Live Wallpaper and consider replacing it with a good static image, as Live Wallpaper kills your battery in a short span by displaying bright images and it also demands constant action from your phone's processor.
Clear The Cached Data
Whatever you do on your smartphone leaves its trace behind, and all these actions sum up as a cache and take up quite a lot of space in the RAM. Clearing these unwanted traces or cache will sometimes boost the smartphone a little as it removes additional space from the RAM and increases the performance bar. If you want to clear the cache, go to Settings > Storage > Cache, and if you want to clear one particular app's cache, head into Settings > Apps > All tab, select the individual app and choose Clear cache.
Uninstall & Disable Non-Essential Apps
We all have at least five apps that we only use once a year and a few apps that we only use once a month, but all these apps use some amount of memory and eat into system resources, limiting the smartphone's actual speed. So, it's better to uninstall them or at least disable them for a good time. Head to Settings > Apps > All Tabs, take a look at all the non-essential apps and uninstall them or disable them for a long time. You can always follow the same route to enable them whenever you need them.
Disable Animations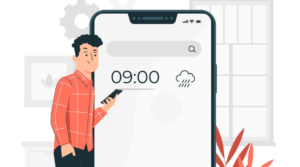 Animations and snappy transitions are good to please your eyes, but every cool feature decreases the performance of your device, and in the case of animations, the phone claims a lot of resources to make the UI look fluid. So, reducing or turning off the animation is one of the best ways to speed up your smartphone as it makes the UI look enormously better and helps to increase the processing power a little. To disable animations, head to Settings > About Phone and tap the build number 7 times. It'll take you a developer option on your device; from here, you can disable or reduce or adjust the Window animation scale.
Reset The Device
The final and one of the most favourite options to bring back your smartphone to new life is the factory reset. Though walking on this route is a drastic move, it'll solve many issues and help your device perform better. There are two ways to reset your smartphone; the first way is to head to Settings and click on the factory reset option, this one is called soft reset, and another is a hard reset that will deep clean your device. To hard reset, press the Power and Volume Down buttons together to get into the recovery mode and hard reset the device to speed up your old smartphone.