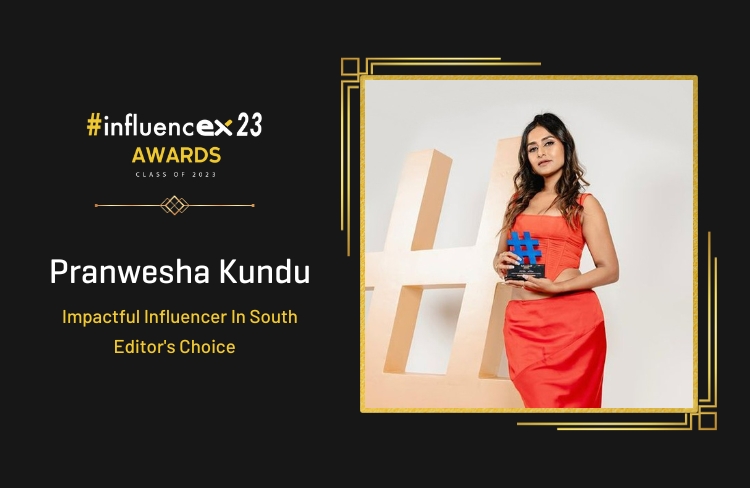 Ex : How did your content creation journey kick start?
I was working at a bank as a financial analyst and also studying for a CFA. I had plans to go abroad to study, but other than this, I always wanted to inspire people through my content creation journey. One day during COVID, I uploaded a video related to my story and that went viral. That's how my content creation journey started.
Ex : What is your most viral reel/short? How did the idea come, and how long did it take to shoot?
My most viral reel is the one related to Vitiligo. It hit 32 million views. As a child, I always wanted to inspire people through my journey, and that was the idea behind making this reel. It was a quick reel.
Ex : Any 4 creators you want to collaborate with in the future
Jay Shetty, Masoom Minawala, Prajakta Koli and Winnie Harlow.
Ex : What piece of tech is your favourite
Lately, it's been my Laptop because I edit a lot of content.
Ex : Assuming Instagram is shutting down in 24 hours, what will you do?
I am a CFA level 3 candidate, and I've done a B.sc in Economics and Finance, so I will undoubtedly head into the finance industry.
Ex : Do you have an industry mentor?
Yes, I think it's Masoom Minawala and Prajakta Koli because of their hard work, consistency and perseverance.
Ex : Tell us about a project that you are the most proud of.
I am proud to be the face of Nykaa's foundation shade. When I would ask brands for my shade, they would always tell me it's impossible to get it in India. But after getting into this industry, I was the face of one of the foundation colours.
Ex : Give us one or more hashtags describing you
#confident #happy #positive #cheerful #ecstatic
Ex : Can you describe a BTS / blooper that happened during a shoot but didn't make it into the final content piece?
I was shooting for a brand during the rainy season, and I remember falling really badly and hurting myself. Of course, that never made it to my final content piece.
Ex : What's the first-ever trend that you hopped on?
It was my viral reel on a trend that said, 'How did I go from this to this?'
Ex : What will the creator landscape look like in 10 years from now?
I think it will probably be saturated ten years from now. But all the creators would reach a level where they'd either start their own thing or go into the movies, etc. There could also be different evolved applications that creators could use.
Ex : What are the platforms you are active on – how do you decide what goes where?
I am active on Instagram and YouTube the most. I upload videos on both platforms depending on the male-female ratio. Audiences on both platforms are different, so depending on your insights, you upload content accordingly.
Ex : What's the next big thing in the pipeline for you?
I am hoping to get into the movies soon.
Ex : What is your dream project?
My dream project is to work with Dharma Productions someday.
Ex : Advice you would like to give to budding creators.
There's no right time to start; if you feel like making content and uploading, do it right now. Growth doesn't come overnight; have patience and just be consistent. I'm sure the results will show. Evolve your content with time, but always do what you love and what makes you happy.