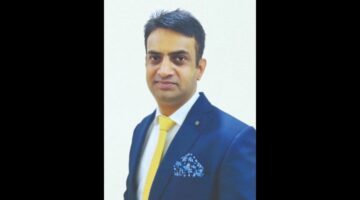 Ex: What is one truth you believe in that most people disagree with you on?
Amit: Humanity is the mother of all Religions. Religion creates a divide.
Ex: What is the one subject you think aspiring leaders should learn?
Amit: Leaders must learn the fact that one cannot do all the tasks by oneself. As a leader, one needs to appreciate that there lies an abundant potential in people around you. This perception coupled with clarity of goals will help leverage their strengths for realizing our vision of life. One must delegate and build a team to grow substantially.
Ex: One thing you believe is absolutely necessary for sustained growth
Amit: Change is necessary and the risk associated with the change is better than being safe. Being safe all the time not only restricts the growth but it may also actually be the reason for a big fall.
Ex: Leadership quotes that you live by (Can be multiple)
Amit: Great Leadership begins with a dream. A dream is not what comes to you in your sleep: a dream is what you consciously see and, then, you don't sleep.
The Challenge of Leadership is to be strong but not rude, be kind but not weak, be bold but not a bully, be thoughtful but not lazy, be humble but not timid, be proud but not arrogant, have humour but without folly.
Ex:  What has been your biggest learning in the pandemic?
Amit: No matter what the circumstances are if one remains positive, one can find ample opportunities & happiness in the toughest of the times.
Ex: What are the plans for making accessories for action cameras?
Amit: We have already introduced compatible batteries and chargers for Action Cameras. Early next year, we are coming with an extensive range of accessories for action cameras including carrying cases / several types of straps / waterproof cases and many more
Ex: How long do you think till fully automated camera accessories are introduced in the market?
Amit: There is a wide range of Camera Accessories that exists to help one get the right shot. Many of them have already been automated while some may be automated very soon. However, there are many accessories that cannot be
fully automated. Besides a professional photographer may still choose to work on manual modes despite all the automation. They actually get their best shots on Manual modes.