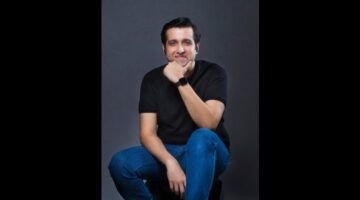 Ex: What is one truth you believe in that most people disagree with you on?
Madhav: Keep things simple
Ex: What is the one subject you think aspiring leaders should learn?
Madhav: Agility – This is one of the most important aspects. You need to be agile and do things better than before.
Ex: One thing you believe is absolutely necessary for sustained growth?
Madhav: Having a vision and clarity about your goals is something that I consider is very important for sustained growth.
Ex: One book you keep coming back to?
Madhav: Steve Jobs – Autobiography is something that I can keep coming back to and read over again and again.
Ex: Leadership quotes that you live by (Can be multiple)
Madhav: "Dream about your success and make that dream as your goal" "See beyond what is visibly seen"
Ex: How difficult is it to maintain a work-life balance?
Madhav: It's definitely a cost to be fanatic about tech and bringing users the best of it, though I try to balance work-life over time but not each day.
Ex: What has been your biggest learning in the pandemic?
Madhav:  I would say having more patience, learning from your past actions, and a better approach towards making a decision is my biggest learnings in the pandemic.
Ex: Some productivity apps and technologies you use in your daily life?
Madhav: Email, word, and excel are a few of the key productivity apps that I use in my daily work.
Ex: What is your technology detox like?
Madhav: Getting deeper & Learning more about it.
Ex: When can we expect a comprehensive Realme ecosystem?
Madhav: Realme aims to be the most popular tech-lifestyle brand in India and globally, led by our redefined 1+4+N product strategy, which is 1 Core Smartphone + 4 Smart Hubs + N smart accessories. Realme aims to launch several products based on our latest strategy to benefit the life of the young and build a community for the trendsetting young people to communicate and share. We will keep working towards enriching the interconnected lives of our consumers and we will keep growing.