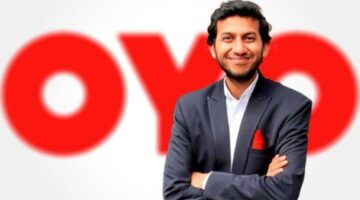 Ex: 3 habits you think are most important in order to be an effective leader?
Ritesh: For me, it is important to always invest in staying ahead of the curve, learning about things, preparing for meetings, so that I am able to add value to every conversation. Again, super important to be adding purpose to the job of every employee in the organization by driving their passion in the right direction. To be an effective leader, therefore, it is important to be open to new ideas, trust one's instincts and surround yourself with people who bring more to the table in terms of insights and ideas.
Ex: The next product on your tech-wishlist?
Ritesh: My phone and laptop are my go-to gadgets and I like to keep them updated with time.
Ex: The best tech innovation according to you?
Ritesh: I would say the coming together of technology and hospitality is among the biggest examples when it comes to tech-driven innovation. The hospitality industry, till a few years ago, was human-intensive with every big and small player striving to provide quality services and amenities through its vast resource pool. However, things are taking a major turn and the hospitality landscape is transforming With technology further touching the hospitality experience, both locals and travelers can book a standardized and predictable accommodation in minutes at the touch of their phone in 2-3 simple steps. For companies, this is a great time to innovate and unleash their potential to not just meet the changing requirements of customers, but also to revolutionize old industries to make them relevant to the 21st century.
Ex: Your ideas and views on sustainable technology?
Ritesh: In terms of sustainable technology, we have enabled technology to power every aspect of hospitality from housekeeping to a simplified check-in and check-out process, further resulting in optimum utilization of resources. Our sophisticated renovation process helps in transforming a building within 14 days that saves resources while ensuring sustainable growth in the hospitality sector. We are ardent followers of 'recycling and reusing' and many of our assets have design aspects that are powered by this approach. Also, instead of a huge mass of construction work to create properties and thereby add to pollution levels, we acquire existing properties, renovate, and upgrade them.