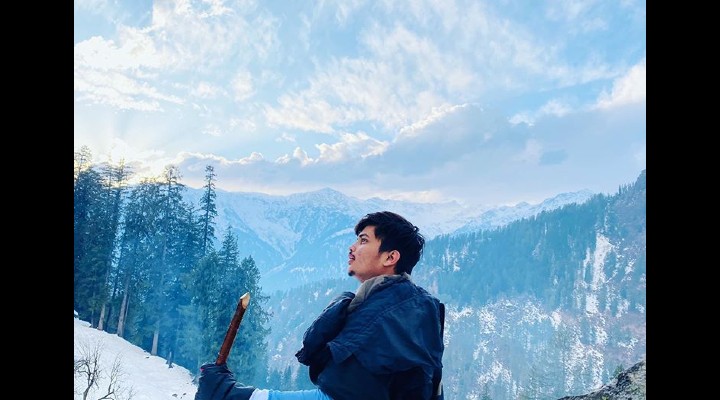 Ex: Tell us about a change you've seen in the digital blogging space since you started out your journey? How has this space evolved?
Ritik: The opportunity in the digital space is seen as a career and has picked up since I started the creator journey, specially in the space of gaming.
Ex: Can you give us an insight into social media platforms that only an Influencer can know?
Ritik: Content Creation is a full time job. In which you are active 24/7 to keep up with the expectation of the audience and provide quality content.
Ex: What would be your calling in a parallel universe? (Alternate career options)
Ritik:  I am passionate about gaming and if not a game streamer I would be doing something in the same field, a game developer or maybe a tester.
Ex: If you were stranded on an island, what are the 3 gadgets you'd take along?
Ritik: 1. Satellite Phone 2. Swiss Knife 3. iPad for offline Gaming.
Ex:  A technology you wished you'd invented?
Ritik: Search Engine.
Ex:  What's been your favourite encounter with a fan so far? (DMs included!)
Ritik: All the interactions are special, first time fan interaction is something that brought a different experience.
Ex:  Social Media is known to expose vulnerabilities, with influencers being at the epicentre. How do you deal with the dark side that comes with the medium?
Ritik: There are always two sides of the coin and you learn that in the process, we get appreciated for the good deeds and are also bashed for our mess ups. If you stay true to your personality, the audience accepts you for who you are and supports you in your ups and downs.
Ex:  What does success mean to you?
Ritik: Freedom and love from our fans.
Ex:  Do you think Influencer Marketing is a fad? Where do you see this space in years to come?
Ritik: It's just begun, I am sure it has more to it.
Ex:  Which three things do someone starting in the gaming industry need to know?
Ritik: Consistency is the key. Keep trying to stay true to yourself and you will find that you have created a space for yourself.
Ex:  What would you say is the biggest challenge for a gaming influencer?
Ritik: Gaming demands speed in content creation, one should be able to create quality content daily to keep up with the standards.
[button href="https://www.instagram.com/jain__ritik/?hl=en" type="btn-primary" size="btn-lg"]FOLLOW[/button]