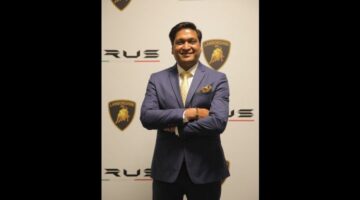 Ex: What is the one subject you think aspiring leaders should learn?
Sharad: The ability to motivate people and aligning them with the organization's vision and goals. Once the team is aligned and motivated to achieve the set goals every task becomes possible. Additionally, it is also very important to learn along the way and develop skills for managing critical and uncertain situations with finesse and composure.
Ex: One thing you believe is absolutely necessary for sustained growth.
Sharad: Being willing to constantly evolve and innovate is a crucial part of our sustained growth and, hence, necessary to progress in any task or stage in life
Ex: One book you keep coming back to.
Sharad: I love to read about various case studies and the ways in which businesses are shaping themselves for their future endeavors.
Ex: How difficult is it to maintain a work-life balance?
Sharad: If you prioritize and keep yourself well organized then one can easily maintain a healthy work-life balance. When creating a schedule that works for you, think about the best way to achieve balance at work and in your personal life. I also believe in taking short breaks once in a while to spend more time with my family and pursuing other hobbies.
Ex: What has been your biggest learning in the pandemic?
Sharad: Pandemic has taught me resilience and adaptability. The norms which we took for granted in society changed overnight and we had to adapt to new rules for survival like social distancing, living with travel restrictions, and adapting to new ways of working. Pandemic has also bought a change in traditional working culture. The trend of remote working is likely to stay even after things normalize.
Ex: Which old-school car/bike design inspired you the most?
Sharad: One legendary car which has inspired me is Lamborghini Countach. I would not call this car old-school as its design was much ahead of its time making it more futuristic than old-fashioned.
Ex: After the Sian, which Lamborghini is up for hybridization, and by when will the entire lineup be electrified?
Sharad: We believe that naturally aspirated engines are the best to give you the maximum performance in super sports cars. Driving a Lamborghini is all about the driving dynamics and the emotions of the car and the naturally aspirated tech offers this best when it comes to super sports cars. Hence, we will continue with this tech for our upcoming models. Along with supercars, Lamborghini now has a super SUV and a luxury yacht in its stable.
Ex: What are your thoughts about entering the performance motorcycle segment?
Sharad: Lamborghini is about high-performance supercars and will currently keep its focus only on its Supercars
and Super SUVs.