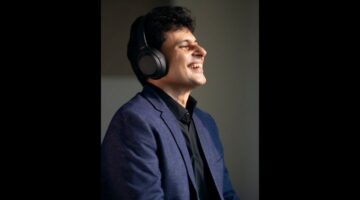 Ex: What are the learnings from the pandemic?
Sunil: Pandemic has been the most interesting journey in 25 years of my career. Everybody's patience and mental strength were tested at home. I am really sad for everybody who has suffered, though; I feel for them. Thanks to the digital world, I was able to communicate with my team and try to give them hope, a new direction, and how we should adapt to this challenging climate.
Ex: Which is the one gadget you're using that you wouldn't want Sony to know about?
Sunil: I am not an ardent tech freak. I use a nice android phone, a Kindle, and of course, a laptop. However, I believe humans are the most interesting and the most complicated gadget on this planet.
Ex: Leadership mantras that you swear by?
Sunil: Ethics, integrity, and insight. I believe vision is not taught, but it is within you which you someday explore. Inclusiveness is also another prominent parameter. It is easier said than done, however, and practicing it is hard.
Ex: Which segment contributes to the biggest market for Sony India?
Sunil: Televisions needless to say contribute to almost 50-60% of the market. That is followed by audio, which is becoming bigger by the day. Lastly, digital imaging. These three comprise a significant chunk of the business as far as consumer electronics are concerned.
Ex: The PlayStation 2 was touted as the first all in one entertainment system which could also play games; do you see it returning in a new avatar with full VR support?
Sunil: A lot of changes happened to the PlayStation during this pandemic. PlayStation consoles were oversold during this time, something which I have never witnessed before. PlayStation is going to be a new culture and a new way of life going forward.
Ex: Virtual reality is gradually blending with augmented reality, what are your plans to integrate AR in your devices?
Sunil: I don't see the television getting integrated with VR. It will still be family-oriented and will offer better displays with each update. However, I feel VR will have its own universe that is developing rapidly.
Ex: Which is the one Sony product you think that only Indians can make the best use of?
Sunil: Most Indians love most Sony products. However, I feel the most relatable product for Indians will be the TV.
Ex: Elon Musk recently spoke about a neural implant. Do you think that is the future of electronics since all gadgets are getting smaller in size?
Sunil: One thing is for sure, Sony as a corporation is working quite aggressively in the field of artificial intelligence. We have the most evolved imaging chips in the industry and Sony has a lot of patents in the segment. Sony is taking big leaps
in imaging chips, especially for the automobile segment.