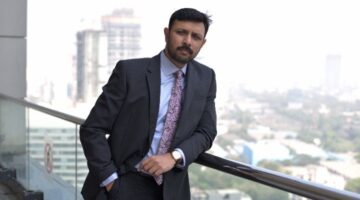 Ex: What is one truth you believe in that most people disagree with you on?
Suvajit: I haven't been in a position where people do not believe or disagree with me. If there is a difference of opinion, either I convince them, or I get convinced.
Ex: One book you keep coming back to.
Suvajit: Bhagwad Gita
Ex: When have you failed and how did you overcome it?
Suvajit: There have been some instances of failure however, I use these as learning experiences. It is important to introspect, analyze the reasons for the failure and get back to the drawing board to correct those shortcomings. I analyze what I could have done better rather than blaming others.
Ex: One futuristic feature that you can't wait to introduce in your vehicle.
Suvajit:  Zero emission, full charge in 15 mins for a 1000 km range.
Ex: Which old-school car/bike design inspired you the most?
Suvajit: The 1925 Rolls Royce Phantom.
Ex: do you plan to diversify your network in India?
Suvajit:  The next decade is going to be an interesting phase for the mobility sector. Customers will want more flexibility and lesser commitments. There are many new and promising segments bringing in new opportunities. However, we will explore these opportunities, evaluate the risks, and then step into the segment. Once we are confident that our core competence and strengths will help us and place us like a long and sustainable player and make us the preferred choice of our customers.
Ex: In light of the ongoing pandemic, what precautions are you taking to ensure the maximum safety of your customers?
Suvajit: Keeping our customers safe is our top priority. Which is why we follow stringent hygiene practices at every point of contact – during car pick-up/drop of our vehicles. All our drivers follow these steps: Equipped with mask, gloves and a sanitization kit all the time Avoid handshakes and maintain their distance while interacting with anyone Do not share their pen for signatures Keep the car windows rolled down between rides Ensure that the car is completely clean before taking the delivery from the workshop Ensure replaced parts are not placed in the
vehicle to avoid any transmission Use disinfectant on vehicle's high touch areas such as door handles, steering wheel, gear, etc.