Since 1933, Nissan has been creating the kinds of cars that move people's hearts. In their pursuit of this ideal, the Japanese have always challenged the limits of what is possible by rejecting assumptions and turning conventional wisdom on its head. It's a brand that has never lost sight of the importance of their relationship with the society and has always remained focused on the effects they have on people's lives.
Thanks to this approach, the Nissan's innovations have come a long way to transcended the realm of auto manufacturing and product offerings. The Magnite, Nissan's newest offering, is a car that debuted in India but is ready to appeal to customers globally. The brand is very passionate about driving experience, not only with cars like the Skyline and Nissan GT-R but with all of the cars they produce and offer.
And this passion is growing more intense with the passing of time. Through their long years of experience in motorsports, Nissan has learned a great deal about making cars that are faster, more beautiful, safer, more responsive, and simply more fun to drive. In our eight-month stint with the Nissan Magnite, these pillars of the brand have become all the more visible.
The Magnite grabs headlines for its value for money proposition, the same reason why it's been crowned our Compact SUV for the year 2020. It offers features that would make you question the extra bills being spent on other purchases. Consumers were drawn to its value for money proposition and may ditch their traditional hatchbacks for this. Why not, if you can get yourself a bigger vehicle for the same buck, and with more features, it would seem half-witted to not consider one.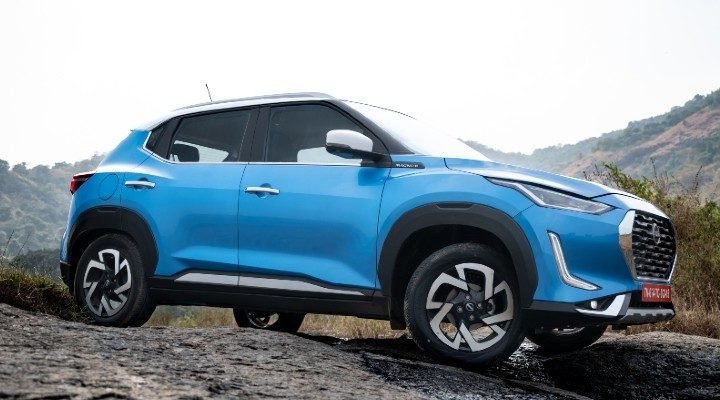 How has Nissan managed to achieve this? Long hours behind the wheel kept me wondering, and it comes down to just one fact – efficient and smart Japanese engineering. Nissan has applied what they've learned in their automotive experience in India and globally, to come up with a vehicle that ticks all the right boxes. Technology has introduced possibilities of manufacturers providing features that weren't familiar to this segment of cars. And that's where the Magnite pushes the envelope.
We've begun to see its merits a lot clearer. It's an inexpensive daily runabout that has all the features that you'd ever need, and some. For instance, families would feel reassured by its four-star ASEAN NCAP crash test. Even today, it looks as striking as it was first showcased as the concept. The sharp creases haven't been toned down and that lends it a very new-age design.
I've lost count of how many people have showered interest when we're out with it. They want to see it up close, admire those sleek headlamps and DRLs, the dual-tone color scheme, the uniquely-styled alloys. For a lot of eyes out there, the Magnite does look striking, matching their expectations on a good-looking compact SUV. There's even a LED foglamp that lends this all-LED face a very premium look, which is only accentuated by the dual-tone color scheme that extends to the ORVMs as well. The Magnite fender badging along with the plastic cladding gives it a much-desired SUV stance. Then there's the bulged-out hip and the sharp crafter spoiler, which sits flush with the creases that extend through the roof.  Serrated, sporty. Distinctively Japanese.
The exteriors are striking and the interiors; just so comforting. You're greeted to a well-appointed cabin that feels roomy and airy on the inside. As you look around, you'd realize that the Magnite comes with plenty of segment-first like an all-digital instrument cluster, a 360-degree parking camera, and wireless Android Auto and Apple Car Play. The seating position lets you buckle in for a commanding view and the JBL sound system, well they set the right tone for every occasion. There's also the Nissan Connect app also allows you to enjoy 50 plus connected features accessible from your phones. Fast-paced tech-savvy buyers will also cherish the addition of a dedicated wireless phone charging pad to keep gadgets topped up.
Ferrying your friends or family would be ceremonious thanks to the more-than-plenty space on offer for the rear occupants. Headspace, knee room, shoulder space, and a flat floor for the third passenger – you name it and the Magnite has it all. Keeping them cool isn't a worry either, thanks to uniquely placed AC vents as well.
The space on the back might be great but for enthusiasts like me, that's not the place to be. I would instead find myself strapped behind the seatbelt on the driver's seat because the Magnite's engine delivers. The energetic 1.0-litre three-cylinder unit produces a healthy 98bhp and 160Nm of torque, and combined with a five-speed manual, it lets me play around a little bit. Zipping past through traffic, making those tiny gaps usable, it's all very exciting and fun. It's no GTR, but with the right skill sets, it's not a slouch either. And backing the performance is the driving manners, it remains pliant and sure-footed as you push it through corners, and even soaks up the broken tarmac very well.
It's evident then, that our love for this Nissan is just warming up. A one-sided relationship after all? Possibly, but you could blame it on the pandemic and the local guidelines around it. Now that things are springing back to normalcy, it's the perfect time to stretch the Magnite's legs a little bit, possibly to a neighboring state for a liberating drive. The perfect setting to rekindle with the Japanese SUV, a suited setting to explore this world together. Because that's what the Magnite does for the masses, it enables them to choose a vehicle that can double up as a great adventure companion.