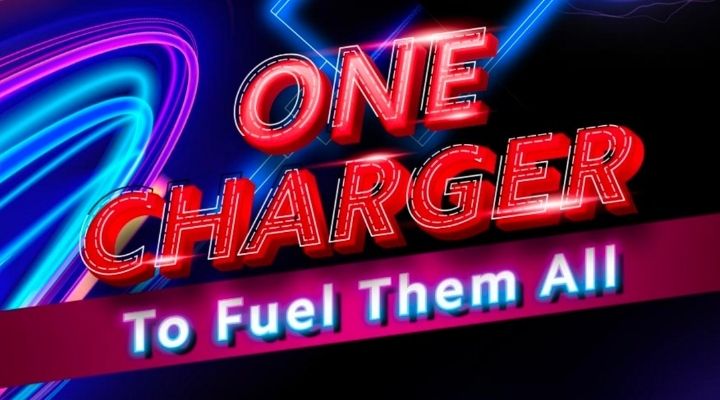 Every time we pack for a trip, we wonder what if one charger works for all of our devices? If it happens, then our backpack would become a little light, and we don't have to double-check on the chargers before leaving for a trip. Xiaomi has listened to our problem and came forward to fulfil our long-pending wish as the company is all set to launch the 67W charger on 12th July.
The Chinese smartphone making company teased the device's arrival through a tweet showing glimpses of its design and labelled the upcoming charger as our most powerful charger yet, which charges anything and everything, including phones, laptops, Type-C compatible devices, headphones, MI bands, and even superphones.
Xiaomi has also mentioned a dedicated link to know more about the yet to be launched 67W charger, which takes you to the countdown running event page. The micro page reveals a few key features and specifications of the charger. The white-coloured charger features a small compact design with a two-prong plug and supports the Qualcomm Quick Charge 3.0 feature for universal fast charging.
A month ago, Xiaomi launched a 200W HyperCharge fast charging technology that accomplishes the benchmark of 100% charging within 8 minutes with a custom-built Mi 11 Pro and before a couple of months ago, Xiaomi introduced the Mi 11 Ultra with a number of the highest-end parts, which includes support for 67W fast charging. 
Unfortunately, the company didn't ship the 67W charger along with the box; instead, they shipped the 55W charger due to regulations and assured us of bringing the 67W Sonic charger soon, which they're about to launch on Monday, 12th July. 
The upcoming charger can deliver 67W output, and it comes with a USB Type-A to USB Type-C cable included in the box; also, it has inbuilt surge protection with BIS certification. The company will reveal more details about the charger, pricing and availability on the day of its launch.