Not on my watch. A perfect line by Nestor Carbonell creates an impact to ensure that the story of Batman: The Dark Knight Rises starts on a high note. The same line can make many hinging points when you are beginning your graduation. If you need a laptop that can cater to your requirements and resolve your budgetary constraints, this article is perfect for you. Why? Because this Exhibit blog will provide a comprehensive list of affordable laptops for students. Let's begin.
#1 Lenovo IdeaPad Duet Chromebook
A brand like Lenovo can make you LEANOver your thoughts due to the sophisticated specifications it brings through their wide range of laptops. This laptop can serve your needs properly by letting you use it during the lectures when your professor is taking the session. It is because this laptop has the capability to switch to tablet mode. Hence, you also get a stylus when you want to use it as your laptop. Apart from this, you get this laptop in two variants – ice blue and iron-grey. The RAM may bring hiccups to you as it is merely 4 GB, along with 128 GB internal memory, but care about the price too. You can order this laptop at INR 26999/-. 
#2 ASUS VivoBook 14
They claim it as the world's smallest colorful 14 inches UltraBook. You have never seen color variants for sure. Okay, if the color doesn't matter to you, check out the processor – i5 Core. If it's about play, track the graphics card – NVIDIA. You name it, and you will get it for sure. Even for memory ASUS VivoBook 14 can provide a dual storage system. What about ergonomics? Ahh, now you hit the bull's eye. With this laptop, you get a better typing position due to the 2-degree keyboard tilt. But wait! considering such damn fantastic features can stop you due to its price. Order it at INR 30999/-!
#3 HP 245 G8
The Stones of Venice writer John Ruskin was right about quality. He rightly said that quality could never be an accident but a constant intelligent effort. And, with HP, you get that intelligent effort and quality as well. Why? Because the newly launched HP 245 G8 has everything that you need. A Ryzen 3 processor, 1 TB hard disk, AMD Radeon, 7 hours of standard battery life, etc., can definitely save your day when it comes to work or play. If the weight of an HP laptop is what concerns you, think again! This 1.7 kg chap is available at INR 31,490/- and is an essential contender in the list of affordable laptops for students.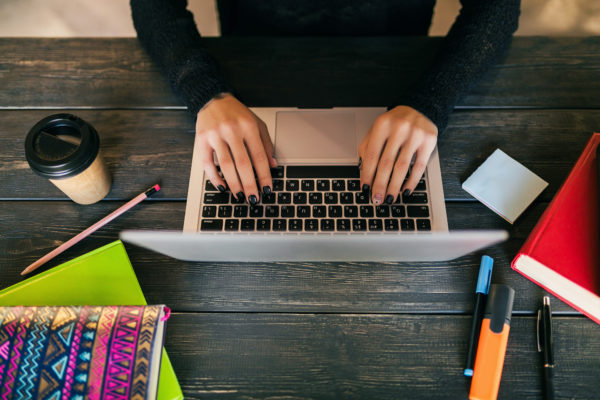 #4 Acer Aspire 3 Athlon
Wimbledon 2021 has witnessed one of the finest games. The Serbian and global star Novak Djokovic showcased how to win a match in 46 seconds. 46 seconds? But how? ACES. And, Acer must be having the same ideology to deliver aces of laptops which is true for Acer Aspire 3 Athlon. This INR 25863/- laptop may feel deserted as it may not have those specifications. But that's not the case at all. Why? The 1.9 kg laptop has an AMD Radeon graphics processor with an Athlon Dual Core processor. Security is the major top-notch slot in this slot due to the Firmware Trusted Platform Module. Think again if you feel that a hard disk drive won't be big at such a price – 1 TB.
#5 HP Chromebook x360
Portable. Versatile. Compact and stylish design. This laptop has ChromeOS in it. The Intel Celeron processor provides a speed of 1.1 GHz. Even if you are not charging it, you can use it for at least 9 hours. This laptop allows you to go for multiple logins. If the screen size of 12 inches is worrying, consider the price again – INR 29,9990/-.
Affordable Laptops for Students
Get ready to combat your college days with the laptops that bring affordability, durability, and quality. One of these laptops will surely create wonders for you.