It's not every day that one gets to climb into an AMG-powered Mercedes-Benz. For the uninitiated, Mercedes-AMG is a special division within the German manufacturer which makes specially tuned versions of standard Mercedes-Benz cars. It goes without saying then that is a recipe for some properly exciting stuff. We recently got our hands on the most affordable AMG money can buy in India to find out just has AMG-ish it is!
Design
As the name suggests, the C 43 gets coupe styling, which makes it look quite distinctive from the sides and rear. From the front, however, one can mistake it for a regular C-Class. However, that perspective changes completely once look at the ride height, which is noticeably lower than the standard car. On the sides, the frameless doors and sloping roofline give the C43 a touch of immense class. When you get to the back though, the four exhaust tips take that look a much meaner setting. From the outside, at any given angle, the C 43 AMG will get eyeballs from almost everyone on the road.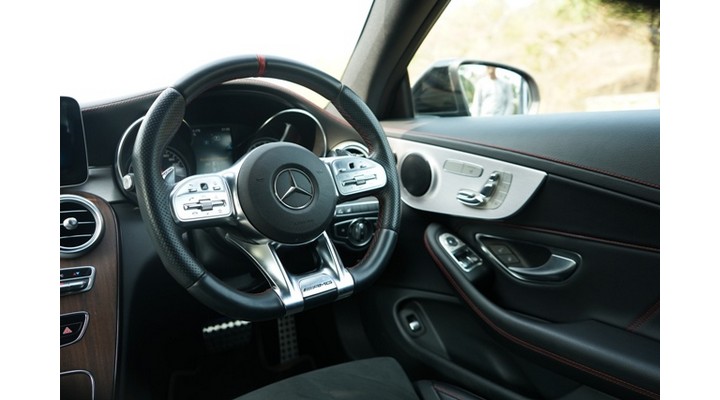 On the inside, Mercedes-Benz has infused their usual touch of brilliance. All the buttons feel tactile and well-engineered and there's a general sense of controlled madness within the cabin. It starts off with the AMG-spec steering wheel which feels chunky to hold and is beautifully well-contoured. It does feel a little heavy to operate but that only adds to the C 43's colossal feel. Both the front seats getting a heating option and can be adjusted to one's specific need.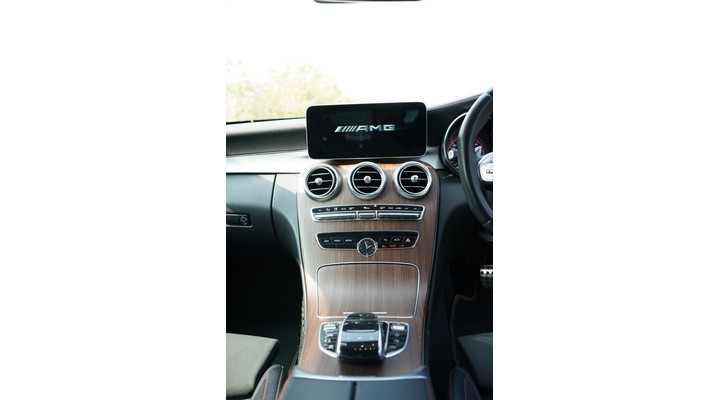 The air vents are inspired by Mercedes-Benz models of yore and the centre console at a whole feels perfectly compact. The look is finished off at the centre with a classic analogue watch, which again is that touch of elegance from the house of Mercedes-Benz. One downside on the inside is the space at back, which is slightly cramped. The infotainment system gets a large 10.25-inch display screen with Android Auto and Apple Carplay but sadly isn't a touchscreen. Other than these small niggles, it's hard to fault the C 43 in terms of design. In fact, it looks quite dynamic without losing out on its understatedness. 
Powertrain, Drive & Handling
This where the Mercedes-AMG C 43 really reels you in, or rather, puts you back in your seat. Flooring the throttle isn't really an option if there isn't an open stretch of road ahead of you. The C 43 packs a massive punch and one must be prepared to take the impact of acceleration. In terms of numbers, it gets a 3.0-litre, V6 Biturbo which produces 390 hp of power and 520 Nm of torque. This massive engine comes mated to a 9-speed automatic gearbox, called the 'AMG Speedshift TCT'.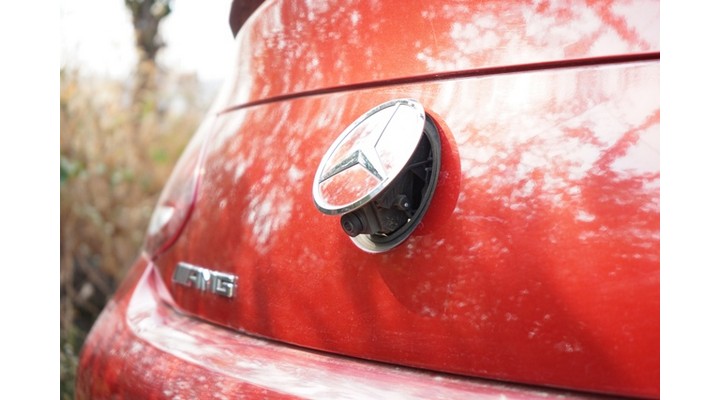 However, we feel that a conventional gearbox mounted in the centre would've been a more suitable option, rather than the one mounted behind the steering wheel, like an indicator stock. Furthermore, It has a claimed 0-100 km/hr time of 4.7 seconds and can reach a top speed of 250 km/hr! Those are some impressive figures, given that the C 43 weights a little over two tonnes.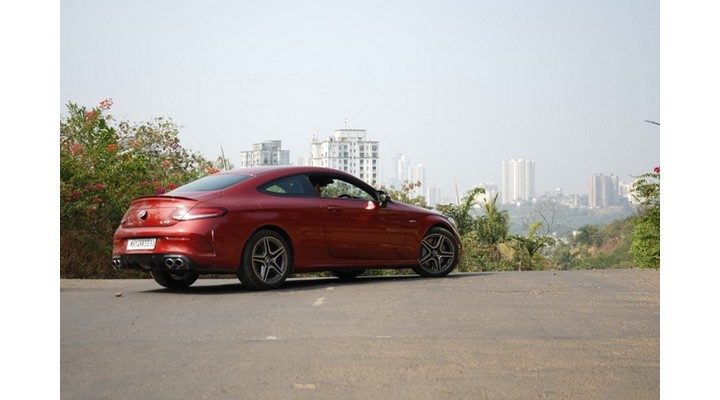 Nevertheless, the C 43 feels solid all around and feels like it can handle itself with an amazing level of panache. Naturally, it comes with five driving modes, namely Individual, Comfort, Sports, Sports + and Slippery. Note – The Slippery mode is wetter conditions and not for drifting about like a mad man, which is what we falsy got excited about at first. That aside, the C 43 delivers on its promise of performance, with aplomb.
Verdict
If you're out looking for a performance car that puts a smile on your face and makes a definitive statement without compromising on power; the C 43 is certainly worth your consideration.
Specifications
Engine:

2996cc, V6 Biturbo petrol

Power:

390 hp

Torque:

520 Nm 

Transmission:

9-Speed Automatic
Price: 75 Lakhs (Ex-Showroom)