I am a big fan of motorcycles, especially multi-cylinder engines. A parallel-twin with a 270-degree crank, Oh yes. But then I had the chance to try out an inline four-cylinder engine and it was Japanese. Well, this motorcycles I am talking about seems to have no clear introduction, let me begin with one.Suzuki launched its first middle-weight motorcycle in India in 2018 and they had planned it well as it was the second motorcycle to follow the CKD route after the legendary Hayabusa, which is now assembled in India. Yes, I am talking about the Suzuki GSX S750 which is a street naked middle-weight offering from Suzuki in India. Also known as the 'Apex Predator' I am sure for those who have ridden it on a track, can swear by its performance. But how is it to live with it and bring it home and ride it like my daily motorcycle?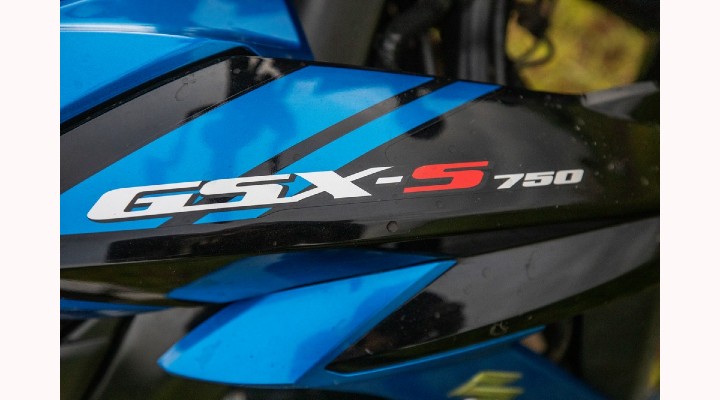 Interestingly, Suzuki was quick enough to launch the 2019 edition of the GSX S750 which now gets two more colour scheme options. It was a very brief meeting with the guys in the dealership and I was soon handed the keys of the S750. The blue-black paint job looks stunning I must admit and now, I was about to ride this beauty home. It borrows its looks from its elder sibling the GSX S1000 albeit in a bit more compact manner. Do not be mistaken as it still is a mean-looking big muscular motorcycle with a well-defined front leading up to the tank.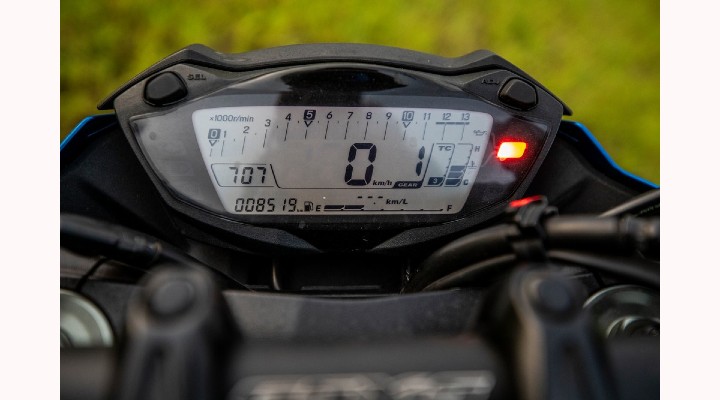 As soon as I swing my leg over it, I immediately felt the 215 kg of kerb weight and feels quite heavy for a naked style motorcycle. Press the starter button and the 749cc inline-four mill comes alive with a hum and I bet I could not get enough of the engine singing. A slight twist of the throttle and I could not believe how smooth the engine is. It has been at the heart of the GSX R750 and makes 114 PS at 10,500rpm and 81 Nm of torque at 9,500rpm and is mated to a slick-shifting 6-speed gearbox. What amazed me is the very linear power delivery and the which is welcome for new riders or those who have upgraded. So I began riding the S750 on a regular basis, 50 percent of city riding and 50 percent of the highway. It allowed me to have a better perspective of what this motorcycle is all about.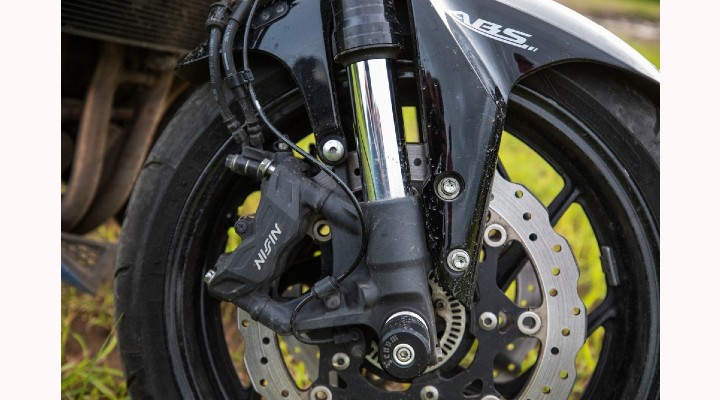 What comes into my mind now is the perfectly smooth engine which sings as it idles, pushes it upwards and see the hum turning into a loud wail. What adds to this is the intake howl which certainly makes riding the S750 a more pleasurable thing to do. On highways, you can twist the throttle and the three-level traction control will watch your back if you do not choose to turn it off. ABS will make braking at high speeds a safer deal with the 310mm twin-disc rotors on the front and the single rotor in the rear with Nissin callipers. The console is a small all-digital unit which gives you all the information you need and is clearly readable in all scenarios. The front brake lever is adjustable but the clutch-lever is not, which again brings me to the fact that the clutch pull is slightly heavy, the slipper clutch is missing and you feel it when riding in traffic.
Moving on, the motorcycle is very flickable and all that weight and heft seems to disappear when it gets going. You might feel the weight while moving side to side when around corners but the S750 is sure-footed and very quick to change direction as well. It is very clever of Suzuki to include this 'Low RPM Assist' feature which makes the clutch operation smooth, especially in city traffic where the clutch operation is maximum and also avoids stalling of the engine. You can cruise around the speeds of 120-130 and the engine would not be even bothered. Twisting the throttle will soon take you north of 150 km/hr and the lines soon begin to blur. If you switch the traction control off, you can pull off wheelies pretty easily, but on public roads? Not a good idea.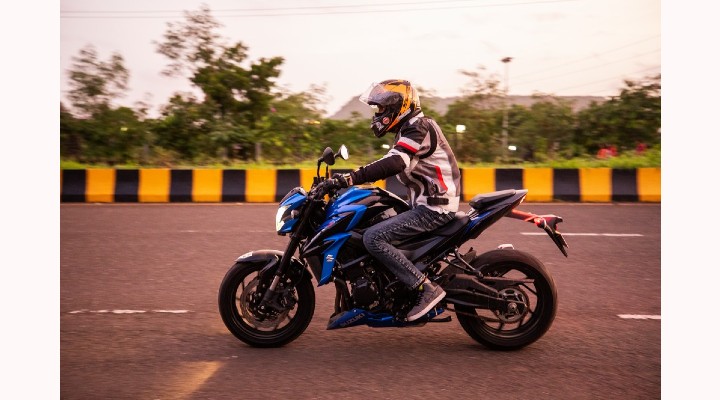 The engine sits between a twin-spar frame and everything is suspended off the ground with 41mm USD KYB forks and a link-type mono-shock at the rear, all of which come with preload adjustability. The build quality on this motorcycle is very good and the fit and finish levels are impressive. The switchgear on both sides feels very premium and sturdy. Coming to the point of efficiency, it gets a 16-litre fuel tank and in the time I was riding it, I got a consistent mileage of 16 km/l in the city and around 18km/l on the highway rides. It does heat in the traffic but the heat didn't bother me much. Overall, the Apex Predator is a good motorcycle to live with on a daily basis and those weekend highway blasts.
Now ask me if this an affordable deal? Yes, I believe it is. It has an ex-showroom price starting at Rs. 7.45 lakhs. Sure you do not get a host of electronics, LED lighting and more of those bells and whistles. What it gives you though is a very agile motorcycle, a super-refined engine and pure riding pleasure without much intervention. Overall, it is a well-balanced naked motorcycle which follows Suzuki's GSX line and keeps the agile DNA intact. I cannot wait to ride it again.