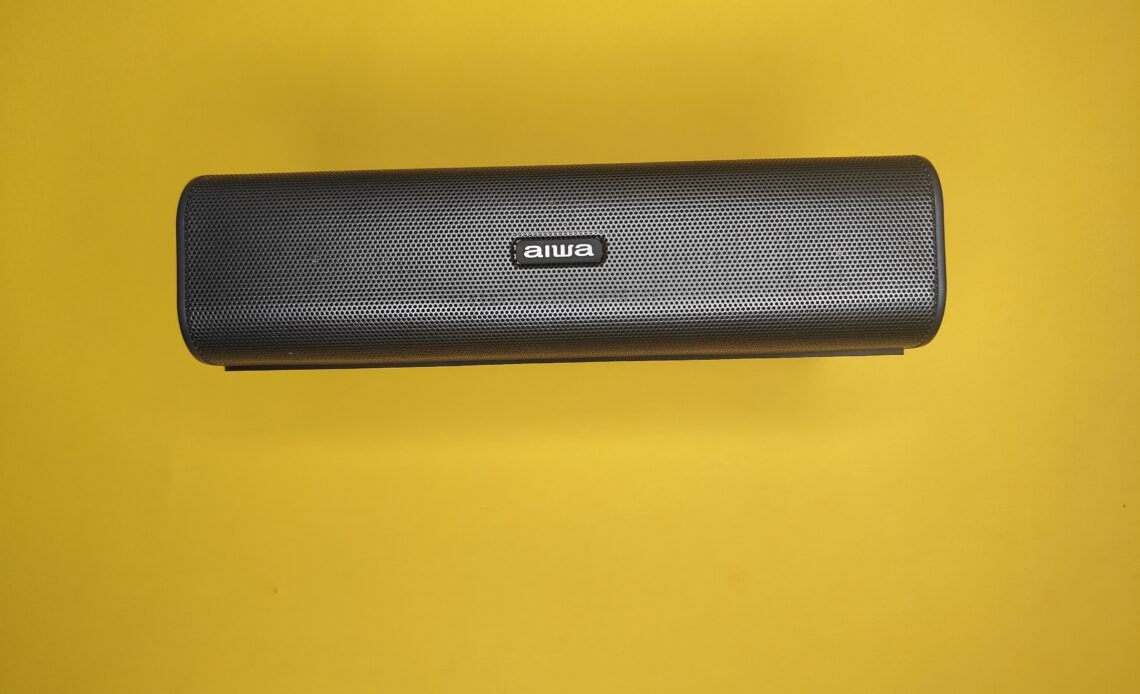 Aiwa is a Japanese brand known for its high-end luxurious audio gear. We got the AIWA SB-X350A desk speaker in the Exhibit office for review and I was delighted to do a review for this one. 
With a 40W output and the support of Qualcomm AptX HD, the speaker manages to put its name up with high league brands such as Bose and Harman Kardon. Below are the technical specifications of the BlueTooth speaker.
Output Power: 40W

Battery Size: 8,000mAh

Weight: 1.12Kg

Connectivity: Bluetooth, 3.5mm Jack

Bluetooth Version: 4.2

Working Range: 10m

Frequency Range: 60Hz to 20KHz
What You Get In The Box
AIWA SB-X350A Bluetooth speaker

AUX Cable

USB Cable

Charging brick

User Manual
Build Quality & Sound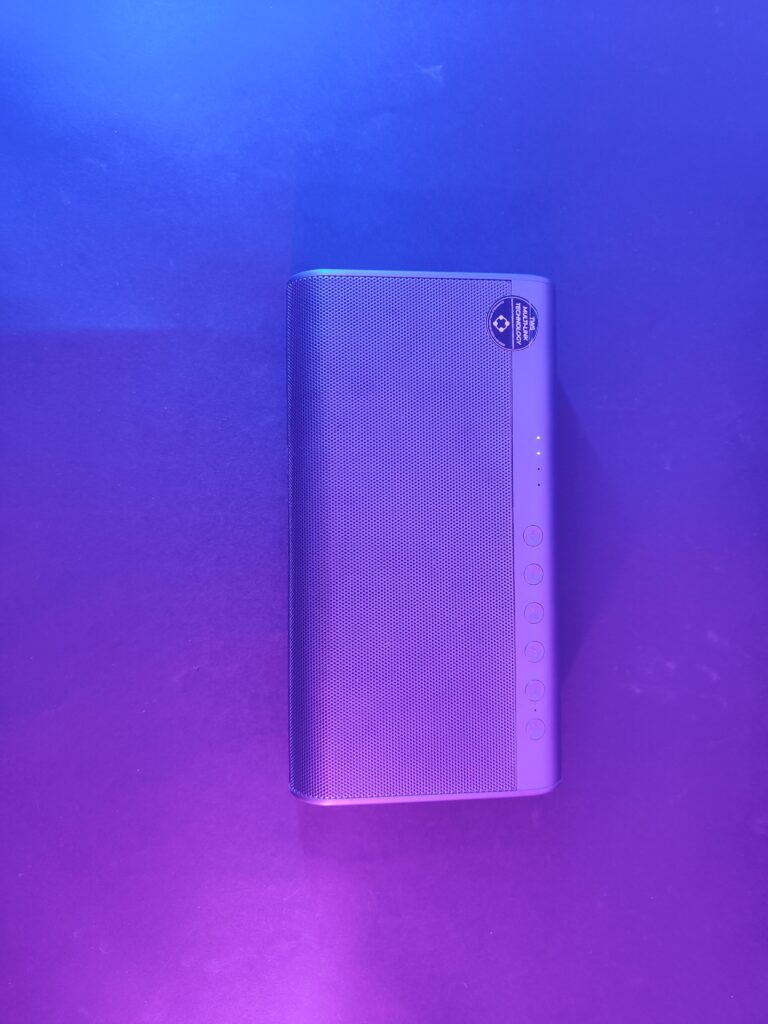 The AIWA speaker looks like a rectangular lunchbox with the AIWA logo on the side. AIWA has used a combination of metals throughout the speaker but honestly, the speaker looks very bland. It does not have a design that could grab some attention instantly when you see it, but rather looks like a boring and non-futuristic design. 
The midbass drivers appear to be at the top of the set so it is more likely to give the best high-frequency range when set at ear level. There are six buttons for every operation placed on the top with the on/off button first, followed by the mode, play/pause, call, and finally volume rockers. 
The speaker weighs around 1KG which is a bit high considering the size. AIWA SB-X350A works quite satisfyingly with various genres of the screen. The speaker held well with heavy metal tracks and the bass guitar felt quite nicely. 
Connectivity
Connectivity options on the AIWA SB-350A range from Wireless connectivity to 3.5mm AUX wired ones. There is a USB-C port situated at the back, which is primarily to charge the 8,000 mAh battery on the speaker. We get support for Bluetooth 5.0, although we would have appreciated options for microSD card slot and NFC pairing. 
Battery Life
The AIWA desk speaker packs a set of dynamic drivers totaling an output of 40W. The treble, vocals, and bass feel balanced in SB-X350A. The speaker lasts for around 4-5 hours on playback with high volume levels. With the supplied charger brick, the speaker took close to 4 hours to fully charge the 8,000 mAh battery.
Conclusion
The AIWA SB-X350A is priced at Rs 19,900 and you can get it for a discount on Amazon. It is a pretty decent catch for this price but I would like it better if it was less bulky.