Asus has been known to provide genre-specific, purpose-oriented computers that are built for a reason and they follow that reason alone. But what about a laptop that is touted as an 'expert'? Is it a stronger testament to their dedication towards a purpose or is it more of a forced moniker to draw attention away from its flaws? 
Touch, feel, and vibe:
First and foremost, it is a solid laptop hands-down. Good built quality, sturdy backlit keyboard, and decently lightweight. It also offers a modern version of the ThinkPad TrackPoint, called the SensePoint. For newcomers, it is basically a tracking nub in the centre of your keyboard. Yes, the old-school one. The trackpad is also old-fashioned, with the left and right-click buttons on the top, instead of the conventional bottom. What's more, there is even a privacy shutter for the webcam, so you can access the dark web more easily (just kidding, please don't visit the dark web. It's bad, trust me.) Weighing in at around 1.5 kilos, it also offers great portability. So what's the problem? It is the display.
Display:
Oh, the display! If only it were sharper and clearer! Colour accuracy of only 46% sRGB is acceptable, so is an average brightness level of around 190 nits. However, what rubs off all the charm is the aspect ratio of 70:1! It simply destroys the picture quality and does not give a good output whatsoever. The LCD screen is absolutely outdated and takes away all the modernness of the laptop. Just by glancing at my colleague's screen and looking back at mine, I could make out the difference. Yes, it is that hindering.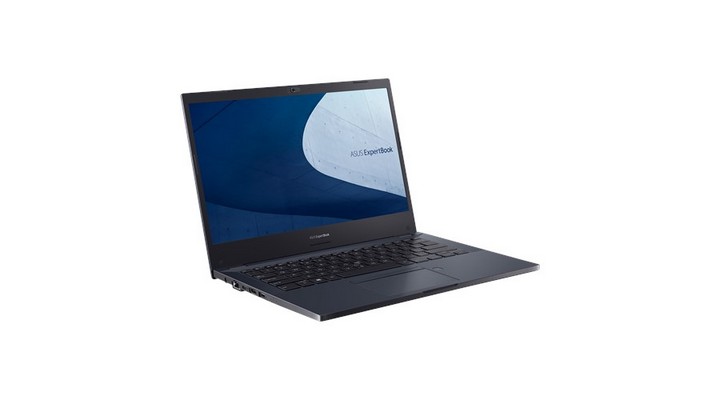 Performance:
That said, the laptop performs like a businessman. Crisp, curt, professional. What else can you expect though, with Intel's 10th-Gen i7 processor, 8GB of RAM, and a pretty decent graphics card? Yes, you can play games and edit videos, and generally use it as a standard laptop. Or, you can be a good employee and use it exclusively for work! That way, you won't have to deal with overheating, lagging, or battery drainage. Speaking of, moderate to standard office use will allow the battery to run for an entire day, assuming it is fully charged.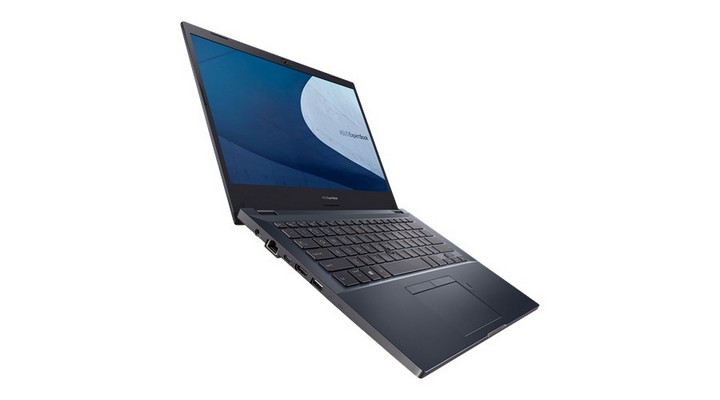 User Experience:
Funnily enough, I got the chance to use this laptop under varied circumstances. Be it on the desk of my office or in the middle of nowhere during a shoot, the laptop did its job and did it well. There were no complaints when copying or transferring data and also sustaining a day-long use without a recharge. But again, the display quality was a big let-down and dimmed the otherwise bright spotlight. Nevertheless, there is nothing a standard office-goer would miss on this laptop. Its body is meant to be durable and that's what it is. You will have a tough time breaking it apart, provided you don't make special efforts to do so! The keyboard is also intuitive, though the SensePoint nub is a bit intrusive. That would probably be because its presence is scarce these days, but the privacy shutter over the webcam is a welcome addition.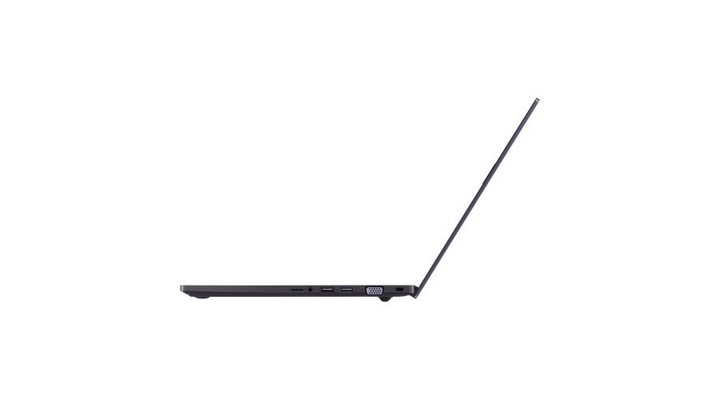 Verdict:
With a starting price of ₹62,999, the Asus Expertbook can be a consideration for anybody looking for a sturdy laptop with sufficient corporate abilities. Other users with a more focussed purpose, such as gamers, content creators, or graphic designers will find a lot of flaws and shortcomings and hence should prefer other options. Overall, the Expertbook is definitely not an expert, but rather a business specialist.