I remember the time when the PSP was an aspirational piece of tech. The handheld gaming market may have been revived by the Nintendo Switch but it was during my testing of the ASUS ROG Ally is when the nostalgia hit me hard. The ROG Ally is going up against two main beasts i.e. Nintendo Switch and the Steam Deck, so how well does it hold its own? Here's what we found out during our time with the ASUS ROG Ally – 
Design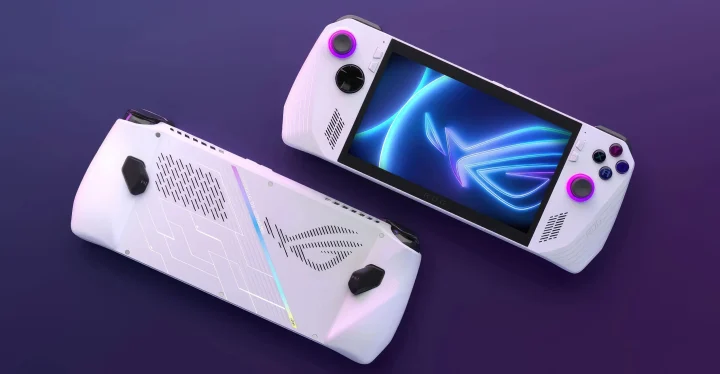 ASUS has managed to cramp in a whole Windows PC at lightweight 608 grams. It fits extremely well in hand. Being a first-time user of a handheld gaming PC, It didn't take me a long time to figure out how the controls work. We get a familiar ABXY button pad coupled with a D-Pad on the left. One gripe would be the absence of a touchpad, however, the ample button choice makes up for it. 
The power button also doubles up as a fingerprint sensor which works well and is reliable. The top of the Ally also rocks a 3.5mm audio jack, a USB Type-C port, a microSD card reader, and a Gen 2 display port. The white and black colour aesthetic of the ASUS ROG Ally is eye candy! 
Performance
This is where scepticism rises as I did not expect a handheld gaming PC to hold up this well. The entirety of our office spent considerable time with the ROG Ally as each one of my team members wanted to try it out. We played titles like The Witcher 3, COD, Asphalt 9, Paladins, and Moving Out. Extended periods of gaming did not result in a drop in performance. The 7-inch 1080P display with a 16:9 aspect ratio and 120Hz refresh rate is a treat to look at. While it would be good to have an AMOLED display here, it can be excused as the display is vibrant and punchy. 
The AMD Ryzen Z1 Extreme chip is backed by 16GB LPDDR5 RAM which results in top-notch performance overall. The battery life of the ROG Ally is disappointing as it lasted us only an hour while playing graphic extensive games. Whereas, playing lighter games also did not get us past the three-hour mark. The haptic response and sound quality of the ROG Ally is simply phenomenal. 
Verdict
Being a first-gen product, the ROG Ally does all things right when it comes to gaming performance. The battery life could have been better but the handheld gaming PC does not disappoint.
Rating – ⭐⭐⭐